If you want to try your hand at proving you're a potent summer striper angler—and win some cold hard cash while you're at it—the Maryland Saltwater Sportfishing Association has announced a new tournament for 2017: the Summer Classic. This will be a one-day striped bass tournament taking place on Saturday August 26, with all Maryland waters of the Chesapeake Bay and its tributaries open for the competition.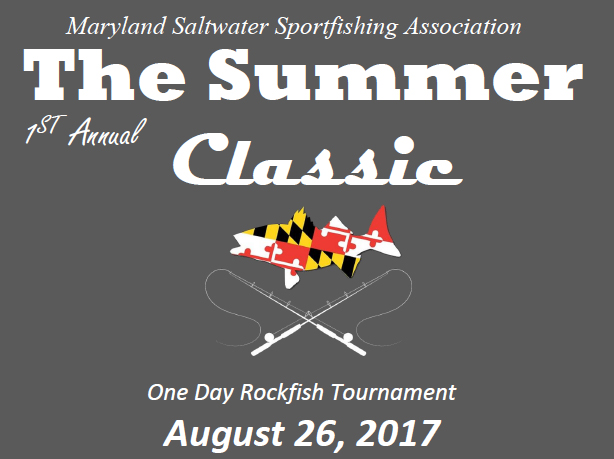 Fishing will begin at 7:00 AM and weigh stations up and down both the western and eastern shores will be open from 3:30 to 5:30 PM. Anglers can jig, troll, live-line—whatever you like, just as long as it's legal—to try and make those scales tip in your favor.
The aggregate weight of the two heaviest fish will win a 60-percent of pay-out prize, with second place getting 30-percent and third getting 10-percent. Since this is the first annual event of its kind we don't have any past pay-out figures to give you, but looking at the history of MSSA tournaments in Maryland, we're guessing that there will be some serious cash on the line for summer striper sharpies to collect. And speaking of cash, now's the time to enter, to save some. Fishermen signing up for the tournament will have to pony up an entry fee of $250 after August begins, but if you jump onboard during July, the fee is only $225 per boat.
Although the full rules haven't been posted yet, check out the MSSA web site for more information or to sign up right now, and save on that entry fee.