Rudow's FishTalk magazine, website, and social media channels were developed to serve Chesapeake area fishing fanatics in a partnership between founding editor Lenny Rudow and SpinSheet Publishing Company. Back in 2018 they realized that Chesapeake Bay and Mid-Atlantic anglers had no go-to source for accurate, timely, how-to, where-to, local fishing knowledge - knowledge that would help them catch more and bigger fish.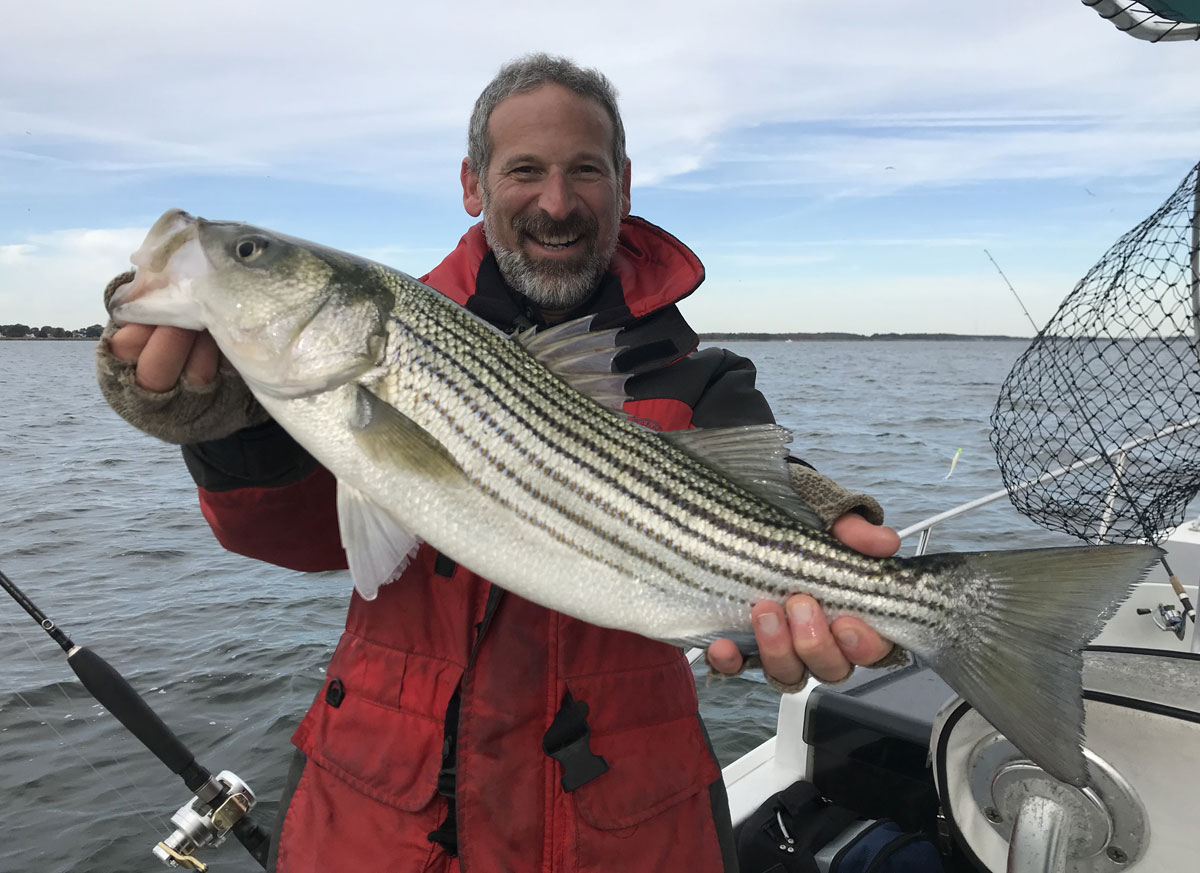 Up until then, anglers had long been underserved in the Mid-Atlantic region. "It really was unbelievable that in an area with one of the highest concentrations of fishermen and some of the most accessible and diverse fishing opportunities in the country, anglers had no firm, reputable source 100-percent dedicated to fishing and fishing alone. One that was dedicated to bringing them timely information on how to catch more and bigger fish," Rudow said.
"The reception we've had can only be described as amazingly enthusiastic," he continued. "Whether you want to point to our growth in print distribution and web traffic, our five-star status on Facebook and 4.9 rating on Google, or the ever-expanding number of subscribers, follows, and likes, anglers love FishTalk. The best indication of all, however, is simply talking with the fishermen who ply our waters. I'd never ask anyone to just take my word for how popular FishTalk is (and yeah, maybe I am ever so slightly biased!) but if you ask around, you'll soon discover that we have a dedicated following among the fisher-folks in these parts - young, old, experienced, inexperienced, you name it."
A 20-plus year veteran writer specializing in fishing, boating, and marine electronics, Rudow (also the author of six how-to fishing books) approached Publisher Mary Ewenson of SpinSheet Publishing Company in the fall of 2017. One very long lunch meeting later, the concept for FishTalk was born.
"We have been able to stay relevant and grow through strategic changes and a bit of luck," says Ewenson, who started SpinSheet Publishing Company in 1995. "By staying focused, providing valuable and easily accessible content, we have been able to keep our audience engaged and create a community under each of our titles. This drives value for our advertisers since they are reaching their specific niche market."
Though the company, today called SPF-360, has a staff consisting of a mixed bag of sailors, powerboaters, and fishers, they all share one thing in common: a deep love for the water. "Many of the folks at SPF-360 go out on various types of boats on a regular basis without thinking for one moment about catching fish," Rudow said. "In my mind, this simply does not compute. But they've done a phenomenal job with the mechanics of creating a new magazine and website, and I've come to find that they all love spending time on the water. Don't worry, I'm working hard to convert 'em into anglers, one and all." 
Eye On Annapolis's John Frenaye talks with Publisher Mary Ewenson about how SpinSheet, PropTalk Magazine, FishTalk Magazine fit into the boating community. Click here to listen.