Over the course of the last three months, anglers willing to brave the winter elements competed in the 2018-19 CCA Maryland Pickerel Championship. While fishing the waters of Maryland and Delaware, the objective was to catch, photo, and release the largest stringer of three chain pickerel. Subcategory awards were also granted for longest pickerel caught aboard a kayak/SUP, while fly fishing, or by a youth angler, as well as longest black crappie and white or yellow perch. There was certainly no shortage of competition in this tournament with the leaderboard dotted with numerous citation fish! (Maryland and Delaware state trophy citation pickerel is 24-inches).
When the final results were tallied, Phil Kerchner took first place overall with a whopping three-fish total of 77.75-inches. Shawn Kimbro followed in close second with 77.5-inches and Lenny Rudow placed third with 76.75-inches and also caught the longest fish of the tournament, a 27.25-incher.
While the western shore tributaries seem to be void of pickerel the past few seasons, participating anglers found an abundance of toothy critters feeding in eastern shore millponds and rivers. A live minnow under a bobber was a sure fire way to the capture these gator mouths, but soft plastics and hard baits also were worthy offerings. These exciting fish will continue to bite all winter and in some places all year-long, so get out there and wrangle some of these pickled pond dragons. Before you head out, be sure to read these fishing tactics for catching chain pickerel.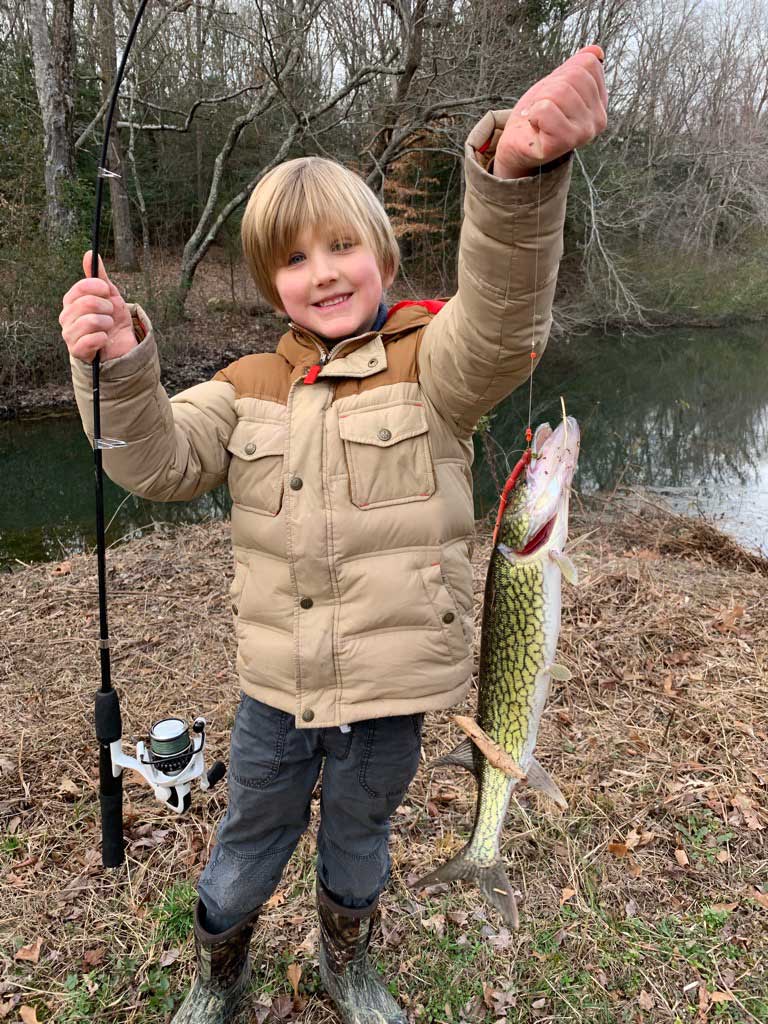 ---
Final Results
Open
1. Phil Kerchner - 26", 26", 25.75" = 77.75"
2. Shawn Kimbro - 26", 25.75", 25.75" = 77.5"
3. Lenny Rudow - 27.25", 25.25", 24.25" = 76.75"
Longest Pickerel Overall
27.25" - Lenny Rudow
Longest Fly Caught Pickerel
25.75" - Shawn Kimbro
Longest Kayak/SUP Caught Pickerel
25.5" - Zach Ditmars
Youth Pickerel
18" - Kellan "Bubba" Roberts 
Other Notable Youth Catch
 11" - Yellow Perch - Jaelynn Whitsell
Longest Perch (White or Yellow) Overall
 13.75" - Yellow Perch - Phil Kerchner
Longest Crappie Overall
14.25" - Black Crappie - Chuck Chambers
Longest Pickerel on a Single Calcutta Day
Dec 16th - 21.5" Phil Kerchner
Jan 13th -  16.25" Chuck Chambers
Feb 24th -  26" Shawn Kimbro
Notable Bass 
20.25",  21", 21" - Gary Simpson
19.75" - David Baden
18" - Zach Ditmars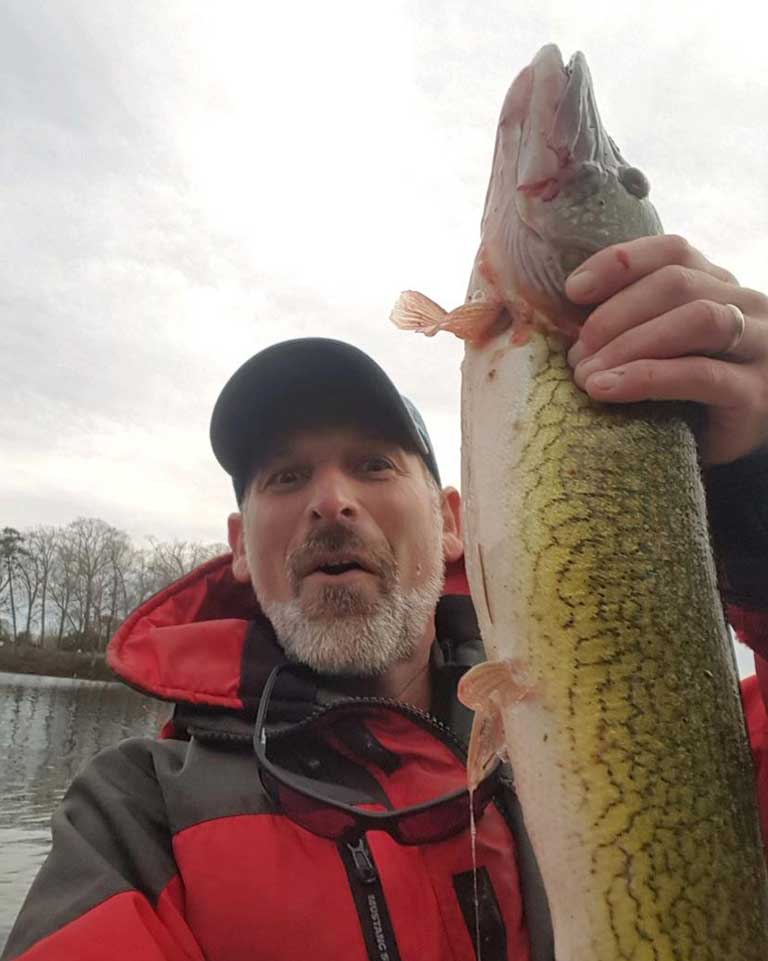 ---
For more results, visit: https://ianglertournament.com/2018-19-cca-maryland-pickerel-championship