Little aluminum boats don't make headlines, rarely even get mentioned in print, and frankly get zero respect – much less any fanfare. That's a shame, because a small fishing and crabbing machine like the Alumacraft Escape 14.5 can be an absolute blast to own.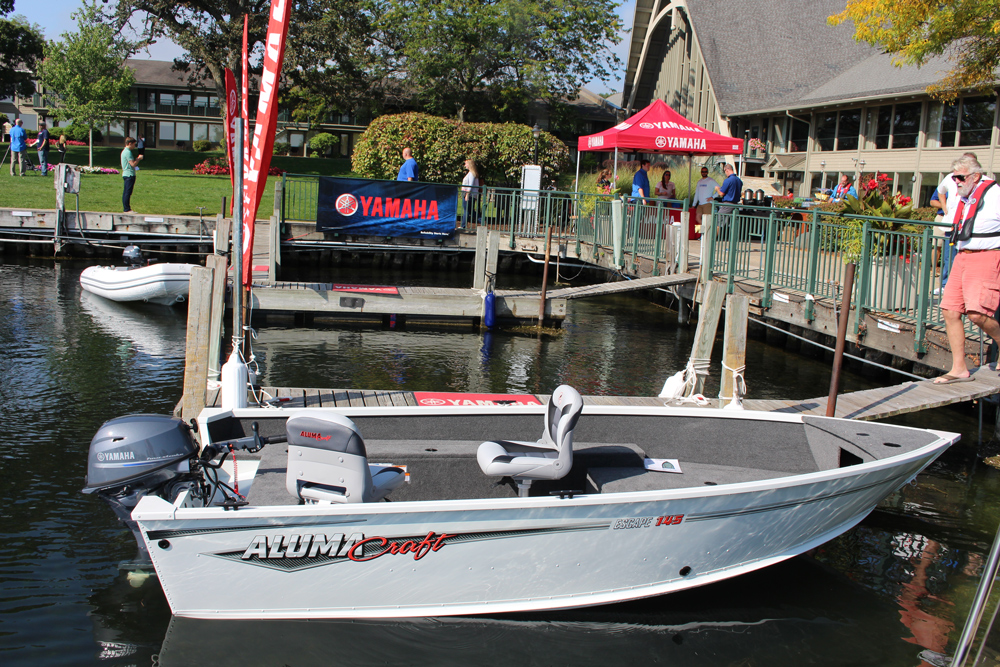 First off, it's down-right cheap. For a little over $10K you can get a brand new boat-motor-trailer package, which comes with a lot more standard features than you might expect: driver and passenger seats, safety gear, a rod box, trolling motor pre-wiring, and an aerated livewell are all on the list. Secondly, trailering, launching, and retrieving a boat this small and light is a piece of cake, even if your tow vehicle is only slightly more powerful than a moped. Third, part of the beauty of owning a boat this simple is that you almost never have mechanical issues, because other than the engine, there's practically nothing to break.
Speaking of engines: we putted around the lake on an Escape powered by a new Yamaha F25. That gave us a cruise of around 15-mph and a top-end of about 25-mph. At both speeds we got over 10 miles to the gallon, which is pretty dang sweet for a boat of any sort. And zipping around the lake in this rig was just plain fun - we think Chesapeake Bay fishing and crabbing would be a blast in this little rig, although on windy days you'd naturally want to stay in the tributaries or along a lee shore simply because of its size.
Nope, there's nothing fancy about the 14.5 Escape. Yup, it's too small for big open waters in any real sea conditions. But when it comes to inexpensive and hassle-free fishing or crabbing, this is exactly the type of boat you need.
Quick Facts:
LOA – 14'6"
Beam – 6'4"
Displacement – 554 lbs.
Draft (hull) – 8"
Transom Deadrise – NA
Fuel Capacity – Variable (portable tank)
Max HP – 40
Area Dealers – F&S Yamaha & Marine, Spring Grove, PA, (717) 632-6382; Port Side Marine, Baltimore, MD, (410) 682-2998; Danny's Marine, East New Market, MD, (228) 286-0234; Jett's Marine, Reedville, VA, (804) 453-3611; Rugged Marine, Chester, VA (804) 778-4191; Wilcox Bait & Tackle, Newport News, VA, (757) 595-5537.