After a thoroughly depressing year of 2020 boat shows (or lack thereof), we're thrilled at the prospect of once again seeing hull after hull of gleaming fiberglass, row upon row of shiny new outboards, and booth after booth of cool new boating and fishing goodies on display at the biggest and the best show of the spring in our region, the 2021 Bay Bridge Boat Show.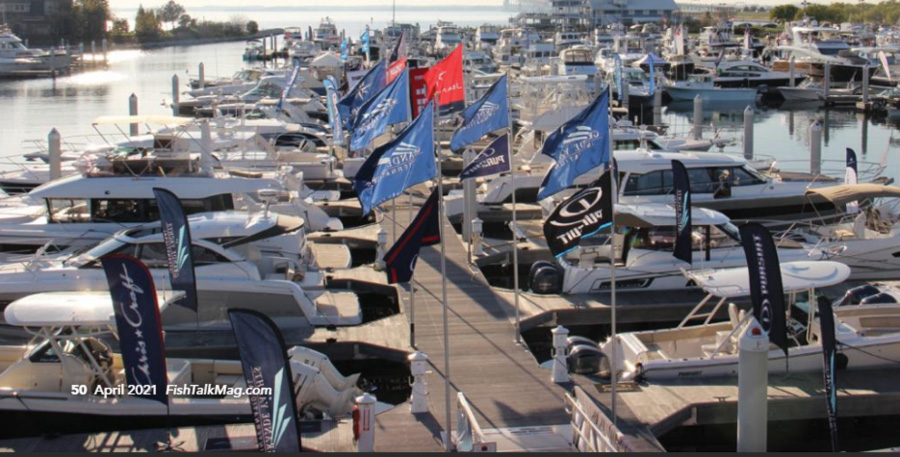 We have some new boat ogling to catch up on, so this year's Bay Bridge show will be enhanced, improved, and expanded. Running April 15 through 18, an extra day of the show has been added and show managers are working with local health officials to comply with all recommended health protocol and guidelines. On top of that, the Annapolis Spring Sailboat Show has been combined with the Bay Bridge show, making it the largest in-water boat show in the Mid-Atlantic — there will be more boats here, in one place at one time, than anywhere else within easy driving distance this spring. Plus, the PropTalk Demo Dock will be back in action so you can even take some of the new models for a sea trial.
After a year without boat shows, there's no doubt you'll be greeted by numerous advancements, new models, and new gear that stacked up during the hiatus. Here are some of the latest trends and tech you'll want to keep an eye peeled for.
New Outboard Engines at the Boat Show
As time marches on you expect power systems to continually advance, and this is something that Covid-19 did not slow down one bit. Recently Suzuki Marine rolled out new DF 115BG and DF 140BG models that now incorporate drive-by-wire capabilities (which used to be available only on larger powerplants). Added bonus: the new models enjoy five- to seven-percent better fuel economy plus an upgraded 40-amp alternator. Yamaha has also upped the game on some new offerings, adding digital electric steering and Thrust Enhancing Reverse Exhaust (previously found on the F425, only) to their F250 and F300 outboards.
Mercury Marine, however, owns the headlines and will be grabbing the eyeballs at the boat show. During what would have been the beginning of the Miami International Boat Show if there had been one this year, Mercury announced its industry-first V12 7.6-liter 600 horsepower Verado outboard. Not only is this powerhouse (which tips the scales at 1260 pounds) now the most potent production outboard on the face of the planet, it's also jam-packed with cool new tech. For starters, the lower unit articulates while the upper portion of the outboard remains static. By swiveling the gearcase, only, Mercury gets 15-degrees of additional steerage, while also reducing the amount of space needed between the motors. Thrust comes courtesy of a dual contra-rotating propset, and the engine spins those props through a two-speed transmission. Maintenance is reduced with this powerplant, too, with a 200-hour increment between oil changes and a top cowl service hatch that allows for easy access. In fact, the full cowl doesn't need to be removed for regular maintenance until hitting the 1000 hour/five-year service mark.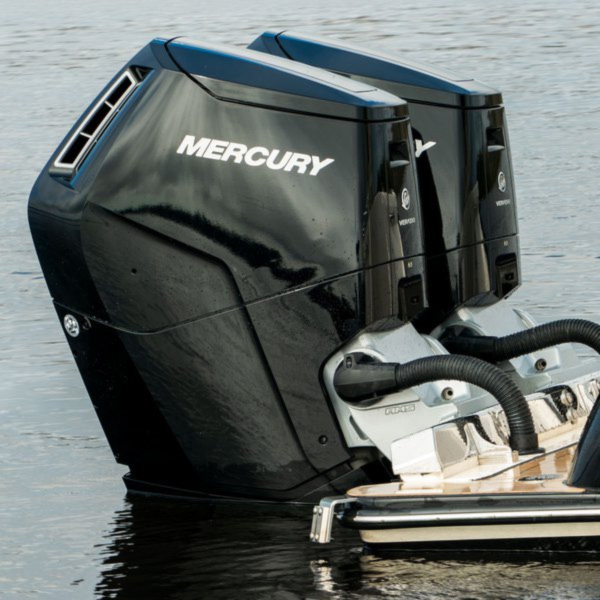 Marine Electronics
Take a look at the helms of countless center consoles, and you'll notice that even on small models most now employ a glass bridge-style dash. Several manufacturers have introduced upgraded models in the past year or two with extended screens that go to the very edge of the display, flush buttons and/or touch-screens, and in-dash mounting that's virtually seamless. And on more and more boats, these MFDs run the entire show with digital switching systems that allow you to turn on the lights, livewells, and other accessories with a swipe of the screen. Humminbird's new Apex, for example, is available down to a 13-inch unit but is still fully capable of driving a CZone Contact 6 or Contact 6 Plus digital switching system as well as being networked via NMEA2000 for full integration.
More and more boat manufacturers have also shifted to factory-installed electronics systems, rather than leaving it to the dealer to do the installation. This can be beneficial in that mounting and wiring are more standardized, but the down-side is that you may have less choice in what system the boat runs on. If you have your heart set on this system or that one, however, don't think that it's a deal-killer. Most boat dealers will be more than happy to make a switch or order a boat without factory-installed electronics, to provide you with whatever your heart desires.
Another thing we're seeing become more and more popular, particularly on the Bay, is the inclusion of integrated bow-mount trolling motor systems. While it's not exactly a "new" trend it certainly is an accelerating one in this neck of the woods, and whatever sort of fishing you enjoy most, don't sell it short — not only does creeping stealthily along through the shallows become possible, having features like Spot-Lock which will hover your boat in place via GPS can give your fishing a serious efficiency-boost.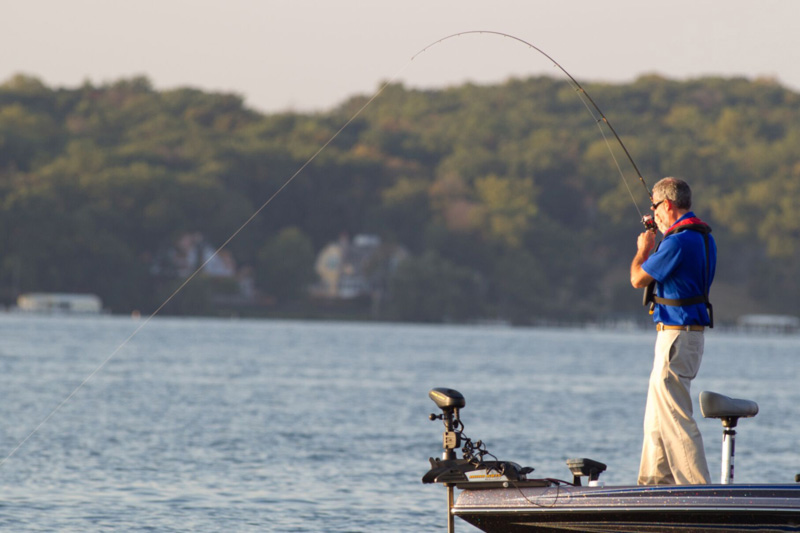 Okay: are you ready to hit the docks and check out all of this cool new boating and fishing gadgetry? Are you ready to stroll along in the sunshine and check out new boat after new boat after new boat? Of course you are. Because in 2021 the boat shows are back, baby.
Armed with Knowledge
You want to come to the boat show armed with as much knowledge as possible, right? Don't forget that we have well over 100 reviews of new boats at FishTalkMag.com — just click here to see Fishboat Reviews. We also have dozens of video reviews you can check out on the FishTalk Magazine YouTube channel.