Most mornings while I'm drinking my coffee I'm also figuring out where I'll be fishing and what species I'll be fishing for. But that isn't the most pressing question I have to work through during my morning planning routine. I also check the weather, looking at wind conditions, tide tables if applicable, and flow rates if I'll be fishing a large river.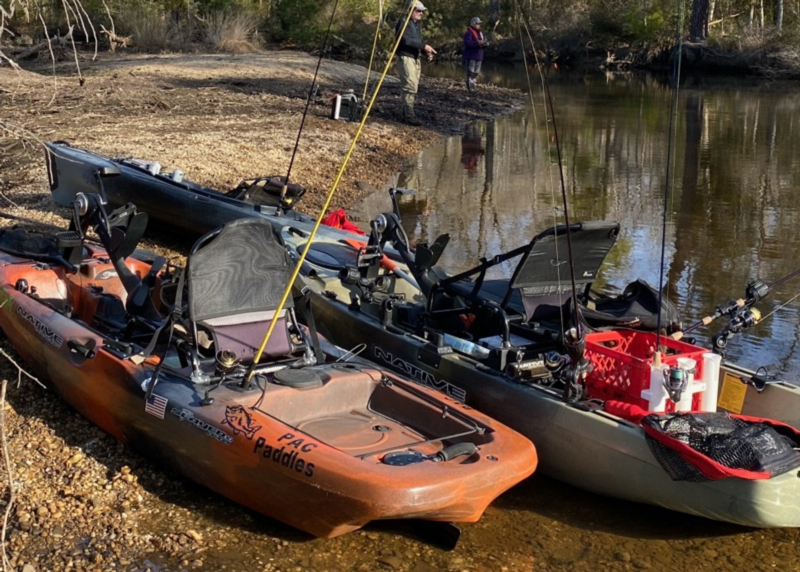 This is all part of time management on the water. I don't want to get out there and discover that the fish that I'm looking for are out of range. Range limitation can make a fun day of fishing turn into a disappointing one. There have been days where I planned on fishing the upper end of a lake or river only to find the wind or tide cut into my fishable hours. So, although I've become familiar with most of the fisheries I target that doesn't mean I don't need to plan ahead.
Let's take, for example, Allen's Fresh in Southern Maryland. There are several sites where you can drop your kayak into the water. If the tide is high when you launch it may appear that you can return several hours later to the same launch. That would be wrong, because the area is rather shallow and when the tide is out a good portion of the shoreline at certain spots is a mud flat. If you were to fish out at the cedars on a high tide you could be in trouble if the tide dropped and there was a north wind. When this happens on Allen's Fresh you would be hard pressed to get back, having to portage your kayak most of the way back to the soft launch.
Here are a few things to take into consideration before you load up the kayak and head out.
Look at the tides if fishing tidal waters, not only for the bite, but also for the paddle. A hard pushing tide can cause you to tire quickly or keep you from reaching your targeted spot.
Check the wind speed and direction. As most of us who kayak fish regularly know, we can become a sail fairly quickly and get slowed down in a head wind or simply pushed around while trying to fish.
Check water depth. Most kayaks can navigate fairly shallow water, but some of the kayaks with peddles need 18 inches or more of water to utilize the system. You'll want to take a full-size double paddle rather than an emergency single paddle, when pushing this envelope.
Know your ability to paddle distances. Ask yourself if you are up to the task for a long paddle. Your health can be a factor or a long night out the evening before can play into distances, too.
How much time do you have? You don't want to get out there just to have to turn back because you didn't take into consideration the distance you needed to go to reach fish.
Check the air temperature. If the day will be hot and humid you could be putting your health into jeopardy by getting overheated. Or if the weather is rather cold, exposure to the cold can be just as detrimental.
Plan ahead to make sure you don't get out on the water and turn a fun day of fishing into a day of disappointment. And remember, a cast not taken is a fish not caught — see you on the water.
-By Eric Packard