Fish For a Cure 2020 is a wrap, and despite a few Covid-created road bumps it went off without a hitch. Team FishTalk/PropTalk is delighted to report winning both the Slam and the (newly introduced) Invasive Species categories, stacking up over 800 inches of blue catfish on the deck to take Invasives, and then adding a 22-inch channel cat and a 16.75-inch largemouth bass into the mix along with a 36.75-inch blue to win the Grand Slam. Our team's calcutta winnings were donated to the EWE Spirit Fund in honor of Geoff Ewenson. Additionally, the team raised over $10,000 for Anne Arundel Medical Center! We'd like to thank each and every person who joined the effort and donated, not just to our own team but to any in the running.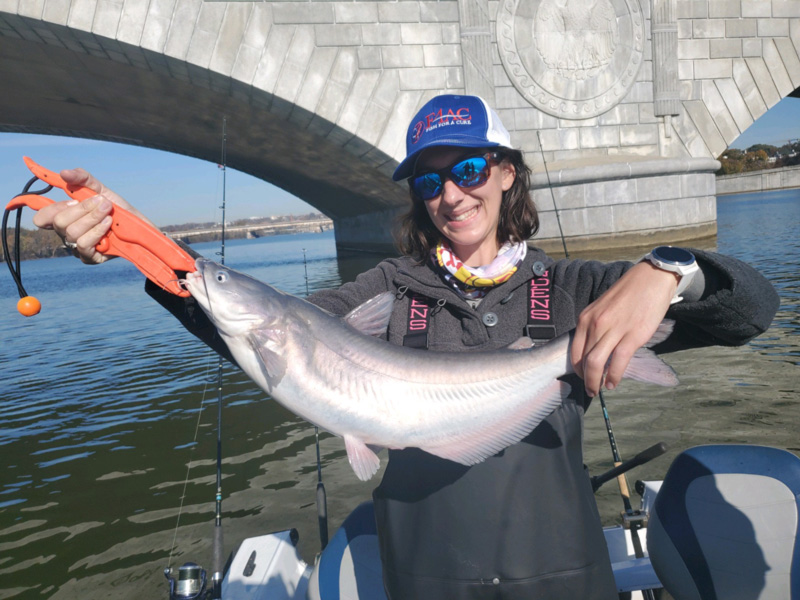 Team Laxfish took top honors in the money-raising department, amassing an amazing $64,845 to help cancer patients. That is incredible Laxfish, great job! Other top contenders included Team Alternating Currents ($55,576) and Team Just In Time ($44,050). All in all, over $350,000 was raised to support the Cancer Survivorship Program at AAMC. Another special shout-out goes to Alltackle, which put together prizes and perks for the teams and winners to enjoy while also raising an eye-opening $20,225 for the cause. Thank you Alltackle, and captain Keith Fraser. Other big tourney sponsors who deserve our thanks include Major League Lacrosse, Koons Toyota, and the Chesapeake Bayhawks.
Now, drum roll, please - In the big rockfish competition, PYY Trolling Team took third (114.75 inches), Team Counsel - Liff, Walsh, & Simmons/Eagle Title got second place with just a quarter of an inch more, and Team Sonar Kings took first place with 117.5 inches. That's an amazingly close finish, with just a few inches separating the first place Sonar Kings from the rest of the field. Side-note to anyone who failed to participate this year: you missed an incredible selection of goodies like "Painkiller" drink kits, lobster medallions, and jumbo steamed shrimp in the swag-bucket and Shore Party party-packs. We seriously recommend you join in the fun in 2021! Visit Fish For a Cure, to learn more.