Fishing reports published in print are generalized and weeks may have passed before the report gets into your hands, so for timely up-to-date reports, visit our Fishing Reports online. Current reports will be published every Friday by noon — just in time for your weekend fishing adventures. In the meantime, here's our monthly prognostication.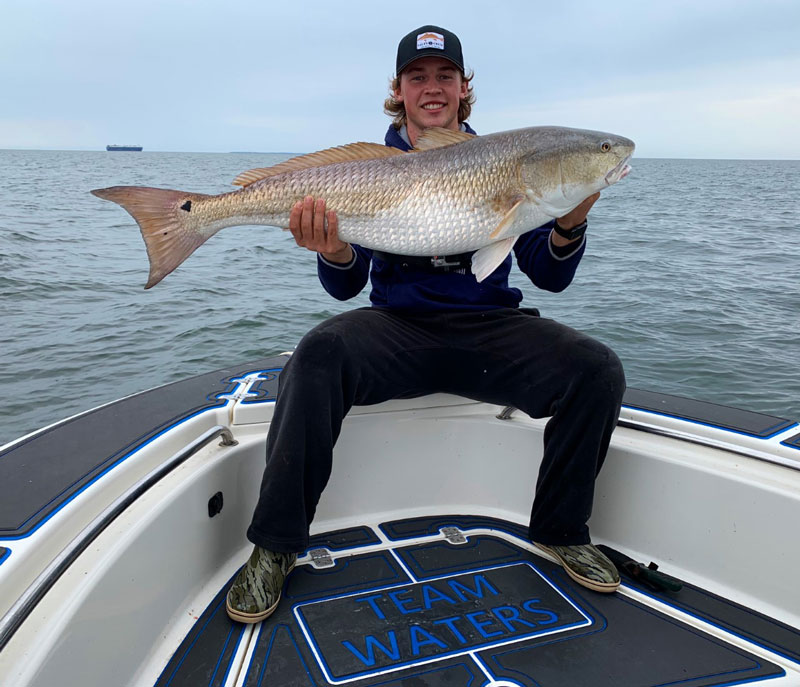 Anglers: with both sorrow and happiness, we inform you of the departure of our Fishing Reports editor Mollie Rudow. Mollie has begun a different chapter in her life with a new full-time job and will no longer be the driving force behind our angling intel. We wish her all the best, and thank her for four years of awesome work compiling the FishTalk fishing reports.
At the same time FishTalk welcomes Dillon Waters to the team, an angler who has sent in reader photos in the past that have made us thoroughly jealous — stripers, specks, and reds that any of us would be thrilled to catch. Dillon says:
"I'm a lifelong resident of Maryland. What an awesome state for fishing, right? I'm an avid outdoorsman and my main hobbies include fishing, hunting, and photography. If I have any free time, you will either find me on the water or in the woods! I graduated from St. Mary's College of Maryland in 2021 with a B.S. in Biology and Environmental Studies and currently have a full-time position with the Department of Natural Resources Wildlife and Heritage Service working as a wildlife response technician. My favorite freshwater fish to catch is crappie (St. Mary's Lake has been very reliable) and my favorite saltwater fish to catch are speckled trout (the Tangier Sound is a beautiful place to target them). One of my other big interests is baseball — go O's! I look forward to being able to provide detailed and accurate reports to FishTalk's readers moving forward."
Coastal Fishing Forecast
Offshore guys have one driving question this month: will we get a significant fall billfish run when the fronts start pushing through? The past couple of years haven't been too spectacular in that regard, so we're due — fingers are crossed. Inshore, meanwhile, the sea bass and flounder bite should improve as the waters begin to cool. And in the surf the bite should pick up as well once we get a few cool evenings. Watch the weather, folks, and be prepared to head for the coast.
Freshwater Fishing
Just when will the fall bite turn on? It all depends on whether September brings cool breezes or baking sunshine. September is a big month of transition and we can't predict when that transition will begin, but be prepared to start the month sticking with summer tactics: fishing early, fishing late, and fishing deep. After the temps begin dropping, expect shoreline structure to come alive and the action to kick up a notch.
Way North Chesapeake Bay
Area anglers may remember that last September was mostly a bust in this zone thanks to storm Ida. Hopefully we'll have no such deluge this month, and we can look for a striped bass bite to develop on the flats and perhaps in the dam pool. Regardless, it's a fair bet that the catfish will be biting and setting up anywhere within sight of the 95 bridge will produce as many as one can handle.
Upper Bay
The Upper Bay took the brunt of an overzealous Ida as well, so let's hope there's no repeat performance in 2022. Eeling may begin this month in the Pooles vicinity, but wait for the weather to cool off a bit before expecting that action to crank up. Meanwhile, last season the mouth of the Patapsco was quite productive in September. See Urban Opportunity to get the skinny on a number of easily accessed hotspots in the Baltimore area.
Middle Bay
The signs are all pointing to another good year for Spanish mackerel as we go to press, though it remains to be seen if there will be big numbers of monster fish around off Annapolis, the south side of Poplar, and the mouth of the Choptank the way there were last September. If they do show expect this to be a prime month at least early on, as those fish won't turn tail and head south until we get a few chilly nights in a row. Anglers in the lower Patuxent to PLO zone will remember that last year, this was a great month beginning with cutlassfish, then stripers returned to the shallows, and by the end of the month some monster bull reds were popping up under schools of fish marauding bait in open water.
Lower Bay
Bull reds… specks in the shallows… blues and Spanish up top… this should be a banner month in the Lower Bay, particularly right after the heat of summer gives way to dropping temperatures. Stripers have opened back up in the Potomac (Virginia waters remain closed until the fourth of next month), puppy drum should be in the shallows around rocky structure and bull reds will be cruising open water, and let's not forget that for the first 15 days of September, cobia are still fair game as well.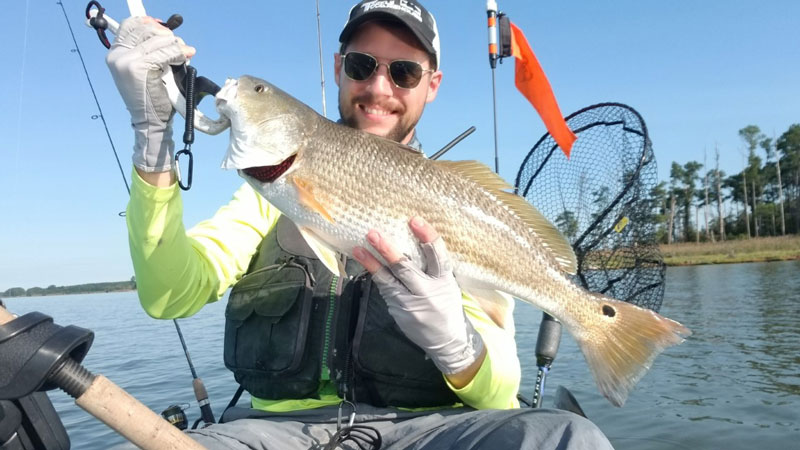 Tangier, Pocomoke, and Lower Shore
Watch the weather closely, and when we get a few cool nights under our belts head for the shallows — if history is any indication the specks should kick back into high gear as water temps begin dropping. The rockfish bite should pick up as well, and in open water we'll hopefully have Spanish macks and blues on our hands through this month.
Way South and VA Chesapeake Bay Forecast
Remember last September? One of the interesting events was a rush of 12- to 14-inch weakfish showing up near the HRBT, and this year, those fish should have put on a few pounds… hopefully they'll come back bigger and ready to bite! Meanwhile the Spanish and blues should be as thick here as anywhere, hopefully with cobia and bull redfish meandering around near the schools. Cool nights will make it happen, people, cool nights!