We all know printed fishing reports are generalized and weeks have passed before the report gets into your hands, so for timely, up-to-date reports, visit our Reports section. Current reports will be published every Friday by noon — just in time for your weekend fishing adventures. In the meantime, here's our monthly prognostication.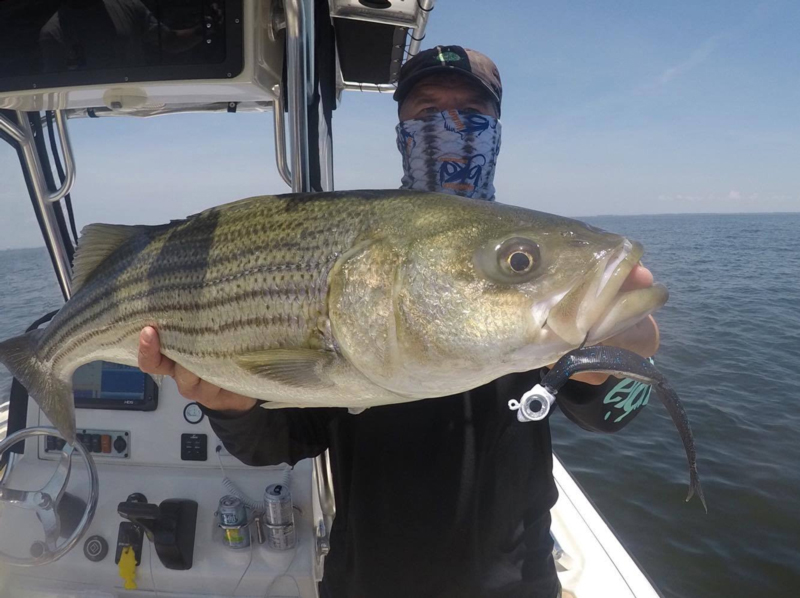 Coastal Fishing Forecast
Here's a direct quote from Coastal Correspondent John Unkart when surf fishing Assateague last May: "At times the bite has been so fast, it's impossible to keep two lines in the water!" Can we hope for that kind of action this May? Well heck yes, we can hope. Early in the month we'll likely see the last of the drum on the beach, but they should be followed by the first of the kingfish (sea mullet) and then bluefish, rockfish, flounder, and panfish.
On the offshore front it's a game of wait-and-see. This month should have yellowfin in numbers, but as everyone knows, every spring is different. If they don't make a strong showing, expect tilefish to fill in the gap while inshore wreck anglers wait for the sea bass binge to begin mid-month.
Freshwater Fishing Forecast
This is a month of big change in the freshwater scene, as stocked trout action tapers off, bass shift into spawn and then post-spawn mode before heading for timber and shoreline structure, and snakeheads shift into serious feeding before the fry balls pop up. By the month's end, we should see those balls and be ready to cast at 'em. We should also note that while catfishing is a year-round thing, during May it can be a hands-down epic bite in the tributaries and last season catches by the dozens were regularly being reported.
Way North Fishing Forecast
That was a fun perch run, but all good things must come to an end. On the bright side, in recent years the month of May has brought with it very solid snakehead action particularly on the Flats but also in the Gunpowder, Bush, and North East. Look for 'em to be crushing chatterbaits and swim baits as the month begins, and likely progress to a topwater bait by the time the month ends. Of course, mid-month when the Flats open up for rockfish (May 16), many area anglers will be shifting their sights to stripes.
Upper Bay Fishing Forecast
Here it comes, people: May 1 is the trophy season opener, and May 16 striper season hits full stride. Note that throughout this month chunks of the Upper Bay remain catch and release, so if you plan to fish north of Rock Hall and you hope to drop a rock in the box, we'd suggest checking the DNR's maps to make sure you're in legit territory.
Middle Bay Fishing Forecast
May 1 is a big day for the Middle Bay, that's for sure! We know most folks will be hitting the water ISO stripers, but let's not forget that starting this month we'll likely see some other opportunities arise. Last year several specks were reported from the lower Pax towards the end of May, and some black drum popped up mid-month. The old May/June Stone Rock drum run certainly hasn't been anything like historic norms the past few years, but could we see a rebound in this fishery for 2022???
Lower Bay Fishing Forecast
Maryland anglers might be on the hunt for rockfish at the start of this month, but those in Virginia's waters will be waiting for the May 16 schoolie spring season. Still, that's not likely to stop anyone from fishing. Specks had arrived as far north as the Piankatank by the beginning of May last year, and considering how strong that fishery was in 2021 the outlook remains bright for this year as well. We should also note that the trib bite for monster blue cats can be utterly epic at this time of year in the Potomac, the Rap, and the James, and few fisheries are as reliable as this one.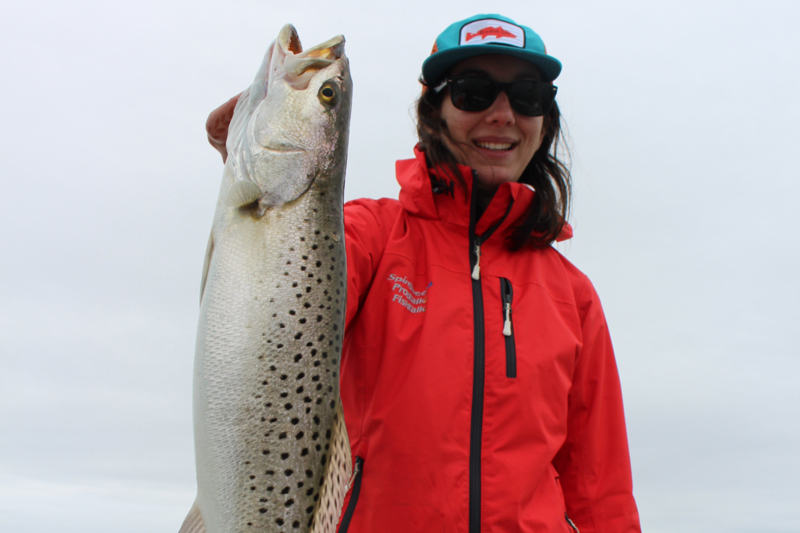 Tangier, Pocomoke, and Lower Shore Fishing Forecast
Will this be another speck-tacular year? We certainly hope so. Specks had arrived in these waters by the start of the month last season, and from mid-month through the beginning of June it was game-on in a big way. Let's hope for a repeat!!
Way South and VA Fishing Forecast
Specks, flounder, drum of both varieties — heck, by the end of the month we'll also probably be seeing summer visitors like Spanish mackerel and cobia (though those will be off-limits for keeping until the middle of next month, of course), swimming in the waters where the Bay meets the ocean. If you want tog on your menu, however, don't forget that this species goes out of season on May 15, so don't delay.