The rockfish were off the Severn, my buddy had a Wellcraft 222 Fisherman ready and at his disposal a mere mile or two from the hotspots, and although the breeze was blowing it was a west wind, so the mouth of the river would be relatively sheltered. At zero-dark-early we shoved off, and… the fish actually cooperated!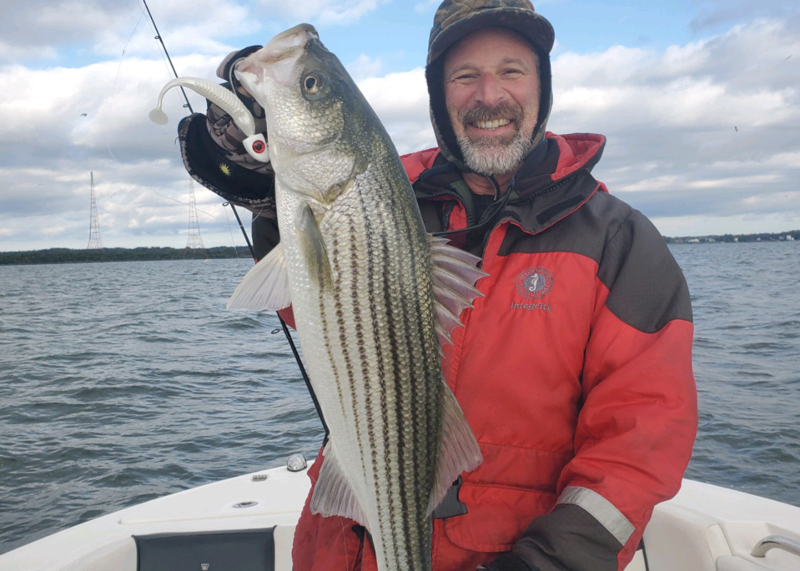 While it may sound a bit strange, what I discovered I enjoyed the most about fishing from this boat was the seating. The swing-down transom seat is more like a couch, you have another comfy spot at the helm, and the forward seats are upholstered, contoured, and angled forward in the front plus have coaming bolsters lining the sides. So, no matter where you happen to be standing when your buddy shouts "there are the birds!" and nails the throttle, you have a comfy spot to plop down.
The one downside I identified while fishing aboard the 222 Fisherman was a lack of easily accessed onboard tackle stowage. There's a large tray under the leaning post which will hold a fair amount of gear, but my own boat has tackle stowage in the post, and it seems like every time I need to open it up someone's leaning on it and I have to ask them to move. If this were my boat, I'd likely do away with the cooler under the post and add a tackle station instead.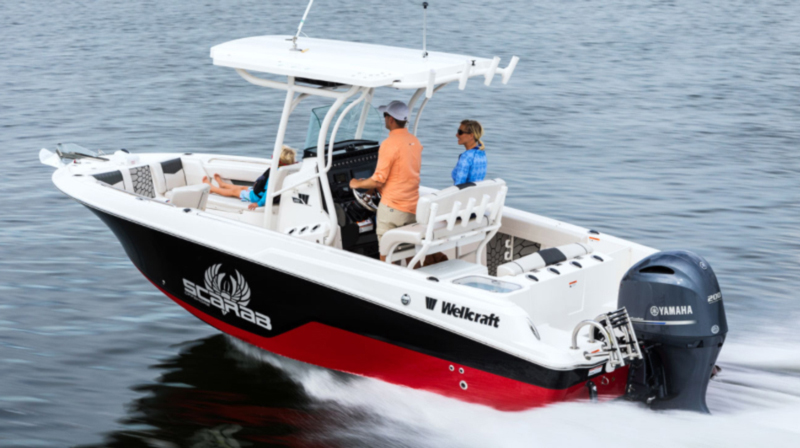 You can get the 222 Fisherman with a wide range of options and rig it out as you like, but we were on a stock boat with pretty much the bare minimum rigging. Still, I found that there were plenty of rodholders (each of us brought three rigs and between the four gunwale holders, four rocket launchers at the leaning post, and vertical rodracks on the sides of the console, never had a shortage of places to put down a rod), and plenty of room in the fishboxes for all the 26- to 30-inch striped bass I was catching while my friends jigged in vain (ahem).