Whether you're looking to find the best fishing reels you can buy for "X" dollars or you need a sweet new snakehead lure, we've gotcha covered. Check out these cool new fishing goodies, asap.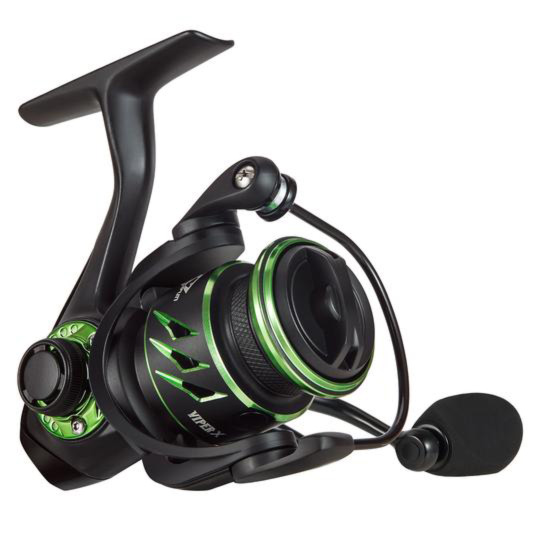 Piscifun Viper X Fishing Reel: Viper Strike
If you're lookin' to go bassin' on a budget, the Viper X from Piscifun can surely get the job done. We tested out the 3000 model over the past season while fishing in the Eastern Shore millponds. Paired with a medium weight spinning rod, the Viper X effortlessly reeled in a variety of species including crappie, bass, and chain pickerel up to 24 inches. The lightweight graphite body feels comfortable in your hand and thanks to 11 stainless-steel bearings, the reel's action is considerably smooth for its price point. The sealed drag knob comes with additional washers to increase resistance. After a few months of hard use and storage in the truck some of the green paint has started to fleck, but functionality remains optimal. For a solid spinning reel that won't break the bank, the Piscifun Viper X is one to check out. Price: $45.99.
-By Zach Ditmars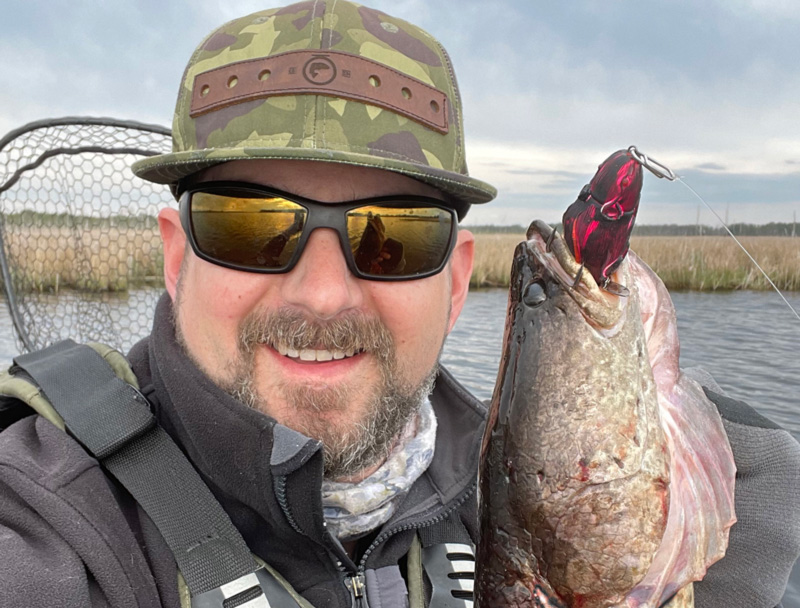 Snakehead Outlawz: Snake Charmer
Soft-bodied topwater imitation mouse lures are ideal offerings for northern snakehead, and a new one to check out is the Snakehead Outlawz Snake Charmer Viper. The Snake Charmer is made in Thailand using high grade silicone latex compound that easily compresses to expose the weedless hooks upon strike, and the twin-swiveled willow leaf blades spin and splash to make a clanking commotion that will surely entice a hungry snake. You want proof? Just look at the pic. They come in a range of unique color schemes ranging from white to chartreuse, pink, brown, and black and a larger Viper V2 version is also available and is designed for those using baitcaster setups.
-By Zach Ditmars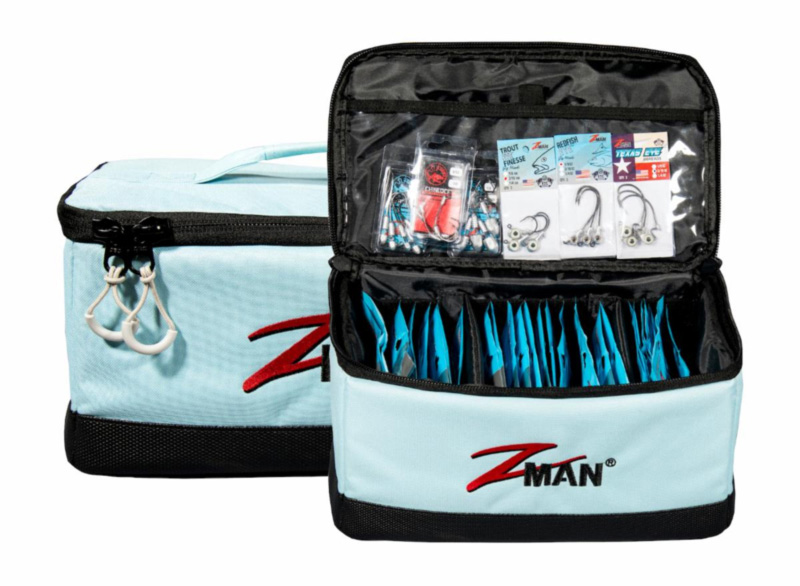 ZMan Bait Blockz: Bag It Up
Light-tackle jiggers love their plastics, but getting a handle on keeping all those pouches with their different shapes, sizes, and colors can be a challenge. That's why ZMan developed Bait BlockZ storage totes. Bait BlockZ are customizable, with removable Velcro dividers. The totes are sized to fit up to 35 standard seven-inch ZMan zip-locking ElaZtech bags, and construction is 600 denier waterproof fabric with a zippered lid and a rubberized bottom panel. There's also a clear stowage pocket in the top for organizing jig heads and hooks, plus an exterior mesh pocket for tools and leader spools. Or, should we say spoolZ? Price: $49.99.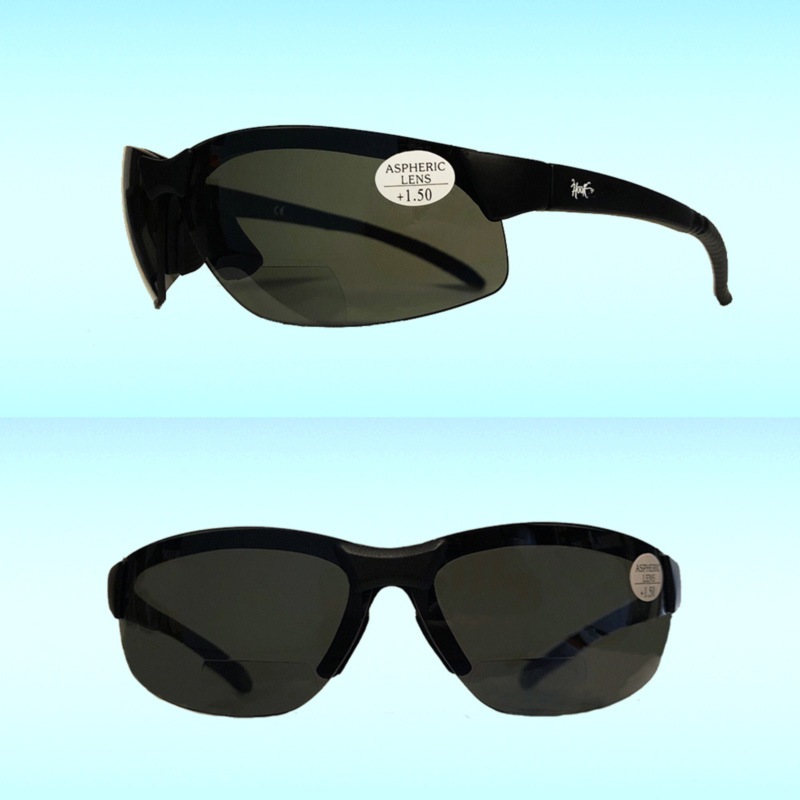 Hook Optics Knot Tier: Take Me to Your Reader
It can be a challenge, especially for senior anglers with aged eyes, to tie knots and rig lures while bouncing around on a boat. Having reader glasses can help, but who wants to carry them and have to switch between sunglasses and readers all day long? No one. That's why Hook Optics, located in Ocean City, MD, came out with the Knot Tier Bifocal sunglasses. These matte black UV400 polarized sunglasses (with hydrophobic, oleophobic, and anti-reflective/scratch resistant coatings and 100-percent UV protection), have a 1.5, 2.0, or 2.5 magnification section in the lower portion of the lens which allows you to see those knots as you tie them rather than having to feel your way through or fumble for a second pair of glasses. When we tried them out we particularly liked the position and small size of the magnified portion, because it minimizes interfere with your regular vision and only comes into play when you tilt your head back slightly and look down at your knot. Yet when you do use the bifocal section, everything comes into focus. In fact, just to prove the point we wore 'em while typing these words on the keyboard. Truth! Price: $99.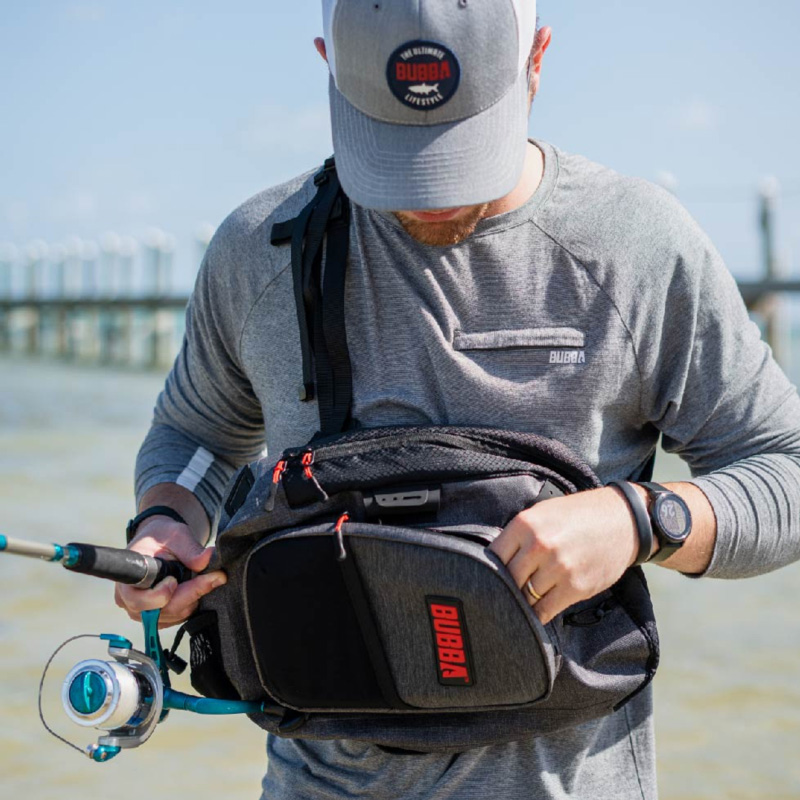 Bubba Seaker 10L Sling Pack
You know Bubba for their knives, but they've expanded their offerings beyond just blades and the latest new development to catch our attention is the Seaker 10L Sling Pack. Wade anglers in particular should find this type of bag useful, and you can load it up with up to three Plano 3600 tackle boxes. It also has a front molded pocket with an EVA hook keeper, Velcro pouches, a bottle holder, and plenty of loops for attaching carabiners so you can hang gear like pliers and nets. Well, maybe not nets, because the 10L Sling Pack also happens to have a dedicated net slot. Compared to a regular backpack-style tacklebox the ability to sling the Seaker from back to front allows for better hassle-free access (especially when you're wading or standing in mud and can't sit your pack down), and should make gear organization a piece of cake for shoreline angling. ADDED BONUS: We recently joined up with Bubba's affiliate partner program. That means that if you click on the button below and buy a Seaker 10L Sling Pack, we'll get a cut of the action and you'll be helping to keep FishTalk afloat. Don't forget folks, our magazine and website are free... so yeah, we'd appreciate it!