Ready to check out some more hot new fishing gear? These goodies and gadgets jumped out at us as being particularly useful to anglers fishing in the Mid-Atlantic region.
Wind Armor: Protective Measures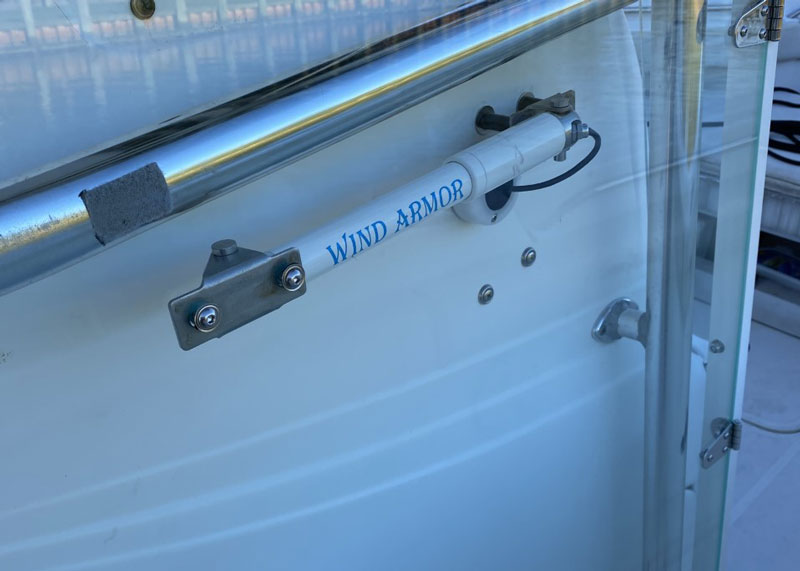 All-season angling from a center console can make for cold, wet runs. You can have a set of Isinglass "wings" made to enjoy better protection from the wind-blast and spray, but these are a pain in the keister to put up, take down, and stow. Plus, they have a limited lifespan. And on top of that they're difficult to see through. The bottom line? Wings are better than nothing, but not by a lot. The next-level solution: Wind Armor.
Wind Armor systems consist of rigid hinged wings made of scratch-protected, UV-protected 9mm acrylic (thicker 12mm acrylic is used for boats that go 70-plus mph), actuators mounted to the side of the console, and control buttons at the helm. The wings swing out to deploy and swing in to stow out of the way of your angling activities at a press of the button, so the whole assembly/disassembly procedure necessary with Isinglass, snaps, and zippers is eliminated. The Wind Armor wings won't wear out after a few seasons, and they offer crystal-clear views rather than that foggy look you get with Isinglass curtains. Systems are custom installed, made to fit specific boats, and can be fitted for most model center consoles with a T-top. Price: starts at $3995. Visit Brown Dog Marine or call (410) 310-8931 to learn more.
High Octane Jig Heads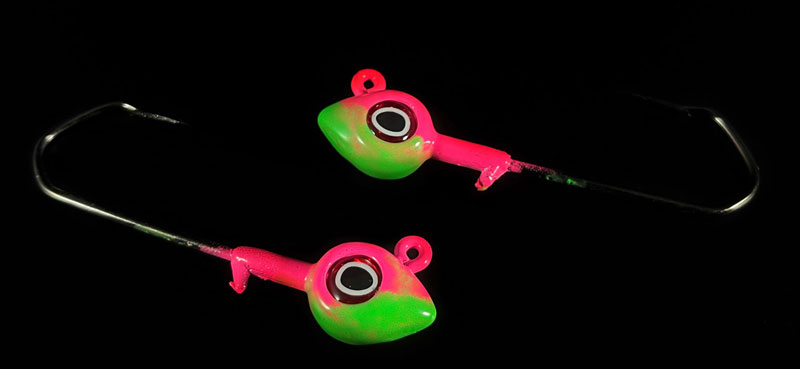 Lead-heads are like fuel for your fishing: You burn through 'em, need to refill on a regular basis, and have to make sure you get quality stuff if you expect prime performance. A new way to give your jig head selection an octane boost is filling the box with High Octane Custom Baits (HOCB) Teardrop Jig Heads. HOCB started offering these this winter, in one-half to three-ounce weights and a range of colors including some eye-catching custom combinations. We used 'em while fishing for rockfish, found them highly effective, and noted three stand-out features: high quality 2X hooks from VMC, big flashy eyes, and a relatively tall keeper barb that effectively holds tails in place. These heads are hand-poured and powder-coated. Price: $8.99 to $9.99/3-pack. Visit High Octane for more info.
Striped Finn Lures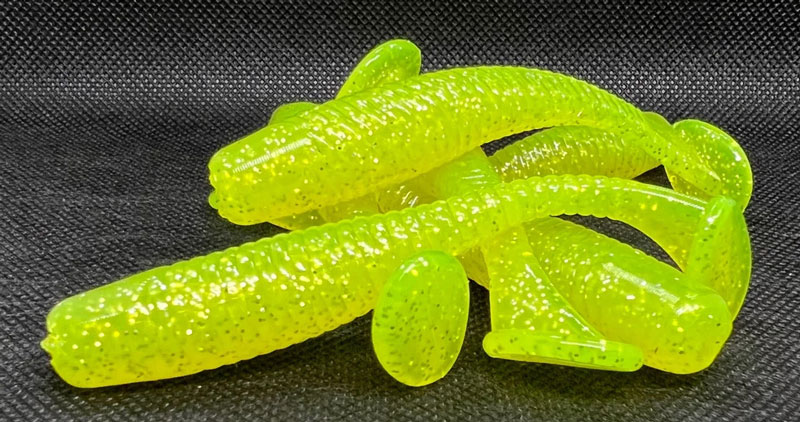 Trying to find that soft plastic paddletail with the oh-so perfect color few lures seem to have? One that's a bit tougher than most others yet still provides lots of wiggle and waggle as it moves through the water? A new option you'll want to check out is Striped Finn Lures. These plastics are custom-made and hand-poured in Elkridge, MD, and come in a wide range of colors including everything from snow white to an electric blue/green called "Glacier." Our fave: Blue Haze, which looks pearlish-blue and looks extremely bunker-like. Note that these four-inch paddles are denser than most, to hold up to multiple strikes from sharp-toothed critters. Think: snakehead candy. Price: $4.99/5-pack. Visit Striped Finn for more info.
Gotcha! Crab Traps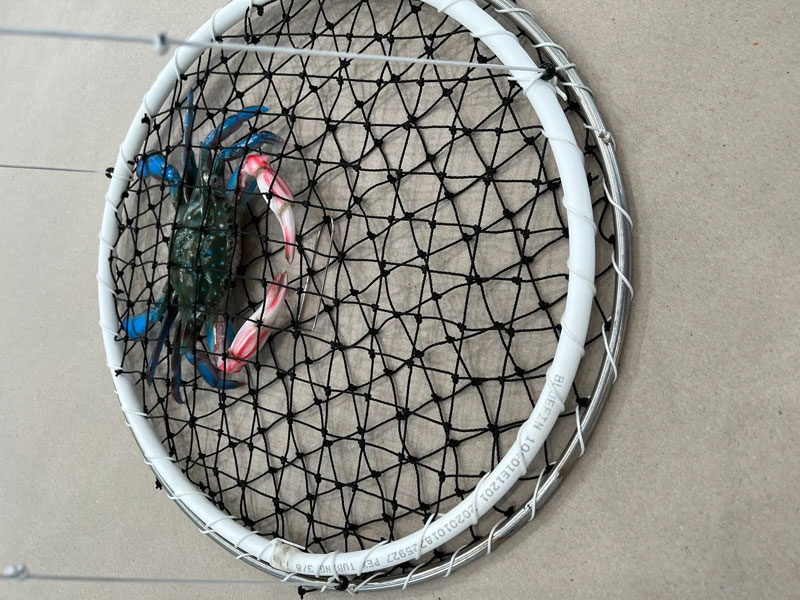 Crabbing with pull traps is great fun with the kids, but stacking and stowing a big pile of traps is not — especially if you have a small boat. Topless stackable traps are better for stowage, but aren't ideal for young children since they can't always pull the line fast and smooth enough to keep the crabs inside. A nifty new solution we discovered this winter is the Gotcha! Crab Trap. Developed specifically for family crabbing, the Gotcha! has a buoyant upper ring and a stainless-steel lower ring. The inside of each ring is meshed, and when stowed in your boat or garage, they sit flat on top of each other. When you bait 'em up and drop 'em down, the upper ring floats up to open the trap. Then when you pull on the line, the two rings close and trap the crabs inside. Once the lower ring has been lifted up off the bottom the two rings stay pinned together, and the crab won't get out even if a young line-puller hauls it back in fits and starts. Like we said: nifty! Price: $40 (discounts with multiple-trap orders). Visit Gotcha! to learn more.
Striper Sniper Swim Shad Ultralight Rig

We all know umbrellas work great and we all know most are way too heavy for light tackle use… right? Not so fast — the Striper Sniper Swim Shad Ultralight Rig weighs only three ounces. This mini-brella of sorts is available in silk chartreuse, chartreuse glitter, white, or pearl, with 3.5- or 4.0-inch shad or seven-inch Snake Worms, and a quarter-ounce or three-eighths-ounce G-eye jig hook bait. The ideal trolling speed for these rigs is 2.0 to 2.5 mph, so they'll prove perfect for light-tackle-loving boat trollers and also for kayak anglers. Price: $19.99. Bonus Deal: type in code FISHTALK when checking out and you'll get a discount! Visit Striper Sniper.