Ready to check out a bunch of hot new fishing gear and boating goodies? Here's some of the cool stuff we've been checking out for 2022.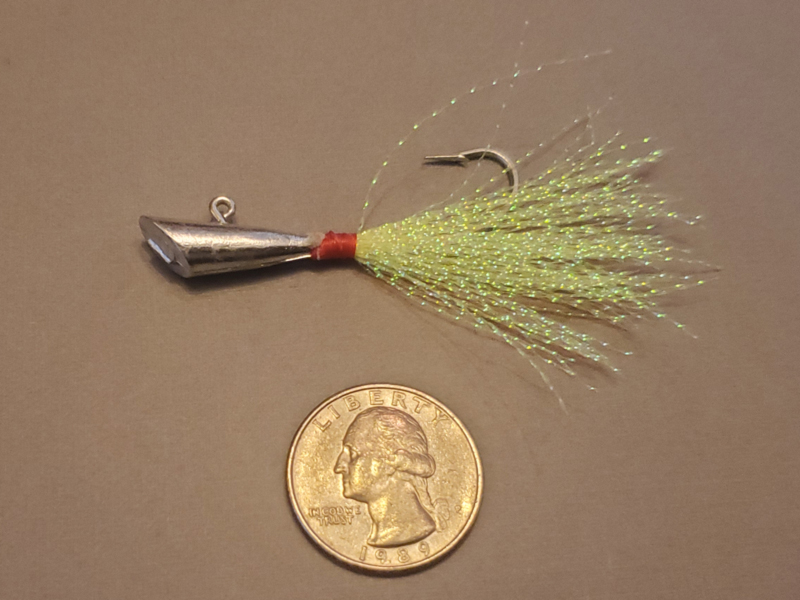 Tinman Shad Darts
Ever wish that three-inch shad dart didn't weight so darn much? Too bad — that's what happens when you make a large lure out of lead. But Tinman Lures has the solution. With shad darts, bucktails, and hair jigs made with pure tin heads, these lures offer a much larger presentation with less weight than is usually possible with lead heads. The advantage this delivers struck me during pickerel season, when I realized I could suspend a three-inch dart, with an inch and a half between the eye and the hook point (read: fewer bite-offs), beneath a rather diminutive bobber. Normally, a dart that large would sink the bobber but in this case the quarter-ounce Tinman dart offers the larger profile and bigger hook without all the additional weight. Net result? More pickerel in the landing net. Price: $1.75 ($21/12-pack). Visit Tinmanlures on eBay or find Tom at the local winter fishing tackle shows.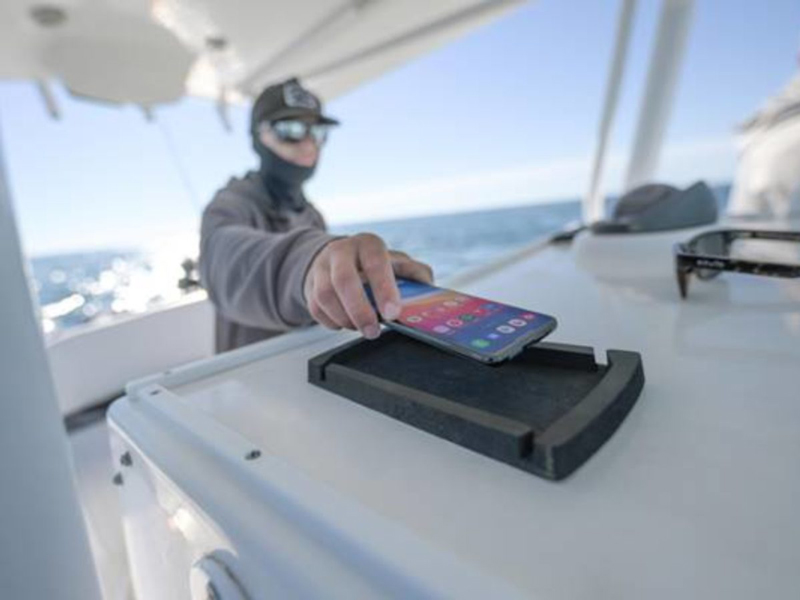 Scanstrut Catch 
You've just caught a monster fish that's a contender in the C-P-R tournament you're competing in, and… D'oh! Your cell phone's run out of juice. That tragedy won't ever happen, if you install a Scanstrut Catch at the helm. Sized to fit most phones, the Catch is a wireless charging mat with raised bumpers on the edges. Since it's made with EVA foam it also cushions your phone and helps absorb shock and vibrations. Installation is easy, too, requiring a single 2.5-inch hole and a 12- or 24-v power connection. It requires a flat surface and doesn't clamp the phone in place, so this system will be best for large boats that don't do much bouncing around or on boats that have a glove box or cubby with a flat bottom where you normally stow your phone. Install a Catch in such a spot, and your phone will never run out of power at critical fishing moments again. Price: $109.

Berkley Gilly
Mirror mirror on the wall, which bluegill is the most beautiful of all? Trumping nature is tough, but Berkley might have done just that with their Gilly. The Gilly is a Powerbait soft plastic with a hollow head, "HD Tru" coloration, and multiple rigging options. The hollow head design helps keep the bait upright while swimming, and the segmented body and tail keel give the Gilly an incredibly natural-looking swimming motion moving through the water. (Check it out on YouTube, it really is impressive). It's quite pliable so note that toothy fish will do a number on the Gilly and you'll want to carry spares. Three sizes (3.5-, 4.3-, and 5.1-inches) and 12 color patterns are available. Note: The Gilly won the Best of Show award at ICAST upon its introduction last summer. Price: $7.49/three-pack of 3.5-inchers, or two-pack of larger sizes.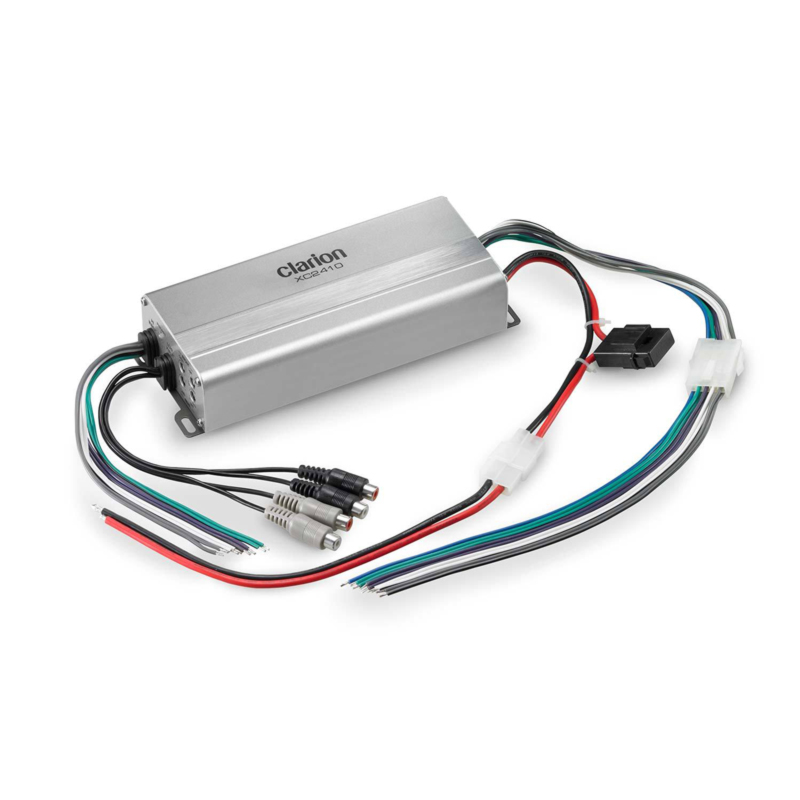 Clarion XC2410
We're not big on cranking tunes while fishing (you might get distracted and miss a bite), but when cruising from hotspot to hotspot, let the good times roll. If you want 'em to roll with a booming bass and terrific treble but you have a small boat with limited mounting areas, the Clarion XC2410 "micro size" Class D marine amplifier might be just what you need. At barely seven inches long, 3.25 inches wide, and 1.5 inches tall, this mini-might pumps out 400 total watts of power through 4/3/2 channel systems. It's fully marinized with conformal coating and nickel-plated RCA, power, and speaker connections, and a MOS-FET amp circuit. Price: $199.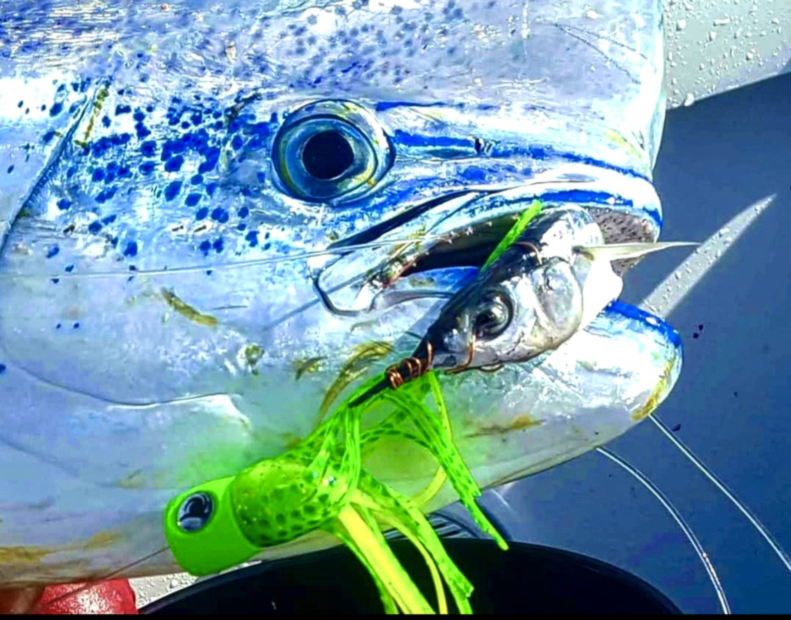 Imperium Meathead
When mahi-mahi, tunas, and billfish are on your hit-list and you want an easy-to-rig, action-adding head and skirt, the new Imperium Meathead may be in order. Designed with a cup in the back specifically to slide over the 'hoo, this 3D-printed head trails a 4.5-inch skirt with four available color patterns. It's shaped to stay in the water even with a light three-quarter ounce weight, and adds gobs of action to your dead-bait offering. Price: $12.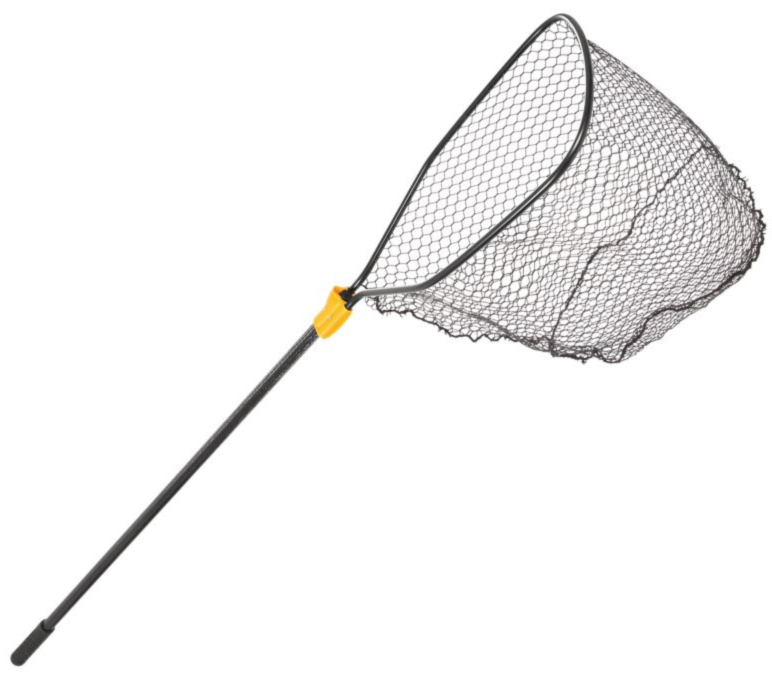 Frabill Conservation Net
Looking for a new landing net that's good for the fish? Frabill's Conservation Ultralight has knotless dipped mesh that won't scrape the slime off the fish, and has holes smaller than most which are sized to minimize tangling with hooks. The net's bag is shaped with a linear bottom to prevent bending the captured critter as it struggles. It's sized right for rockfish, too, with an 18- by 21-inch hoop and a four-foot handle. Price: $129.99.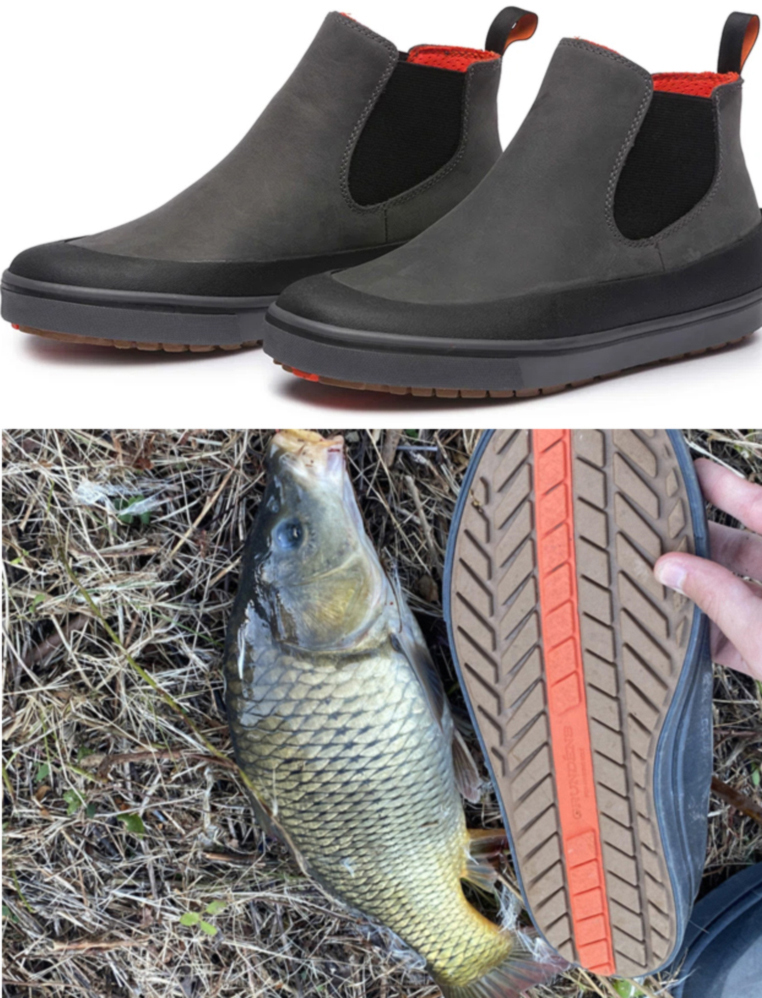 Grundens Freeboard Leather Chukka Boots
-By Ian Rubin
It will seem like you turned the deck of your boat into the perennial red carpet with the new Grudens Freeboard Leather Chukka boots. After putting these boots through the wringer and fishing with them in a variety of environments, I can say they work and perform as described.
Performance: These stylish yet functional boots will provide you with good stance while playing tug of war with big fish, even on the wettest of decks. Specifically intended for use on a boat, the Chukkas have flat outsoles with siped natural gum rubber ideal for maintaining contact with the boat and not losing your footing.
Comfort: When you roll out of bed before the crack of dawn to head to the marina, having slip-on boots is a nice feature. The elastic band makes for a nice snug fit without having to tie the bunny loop. I wouldn't recommend them for shore anglers just because the heavy soles might make trekking long distances tough, but for their intended use on a boat, the comfort is great.
Design: I fished in the rain with these and made it home with dry socks, so we can vouch for the waterproofing. An upgrade from rubber fishing boots, the Chukkas feature full-grain leather which makes them visually appealing. They are available in two stylish colors including Deck Brown and Anchor.
Sizing: The Chukkas are ankle-length which makes navigating around the boat easy, whereas knee length boots can be a pain. They are quite sturdy and support your ankles nicely. The only downside I could find is that they are only made in full sizes and not half sizes. Luckily the elastic fit doesn't make this a deal-breaker. Price: $139.99.