The Annapolis boat show, properly called the United States Powerboat Show, the first big fall boat show of interest to anglers, is coming our way October 12 – 15. If you're on the lookout for a hot new fishboat you'll want to sacrifice some fishing time and keep your calendar clear—over 100 fishing machines from more than 50 different manufacturers will be on display. This not only means you can comparison-shop, you can also get a preview of the latest and greatest models hitting the market. On top of that, this may be the least-painful place in the world to stroke a check for a new boat, thanks to the painkillers. Ready to start chugging shopping? Be on the look-out for these 10 hot new models.

Boston Whaler 230 Outrage
Introduced last February at the Miami show for the 2017 model year, the 230 Outrage won a NMMA Innovation award thanks to a slew of cool built-in goodies and gadgets. Our favorite? A leaning post that turns into an aft-facing seat and/or a rigging table, as needed. This model is also the smallest in Whaler's line to incorporate their U-shaped bow seating with a space-enhancing inwale bump-out.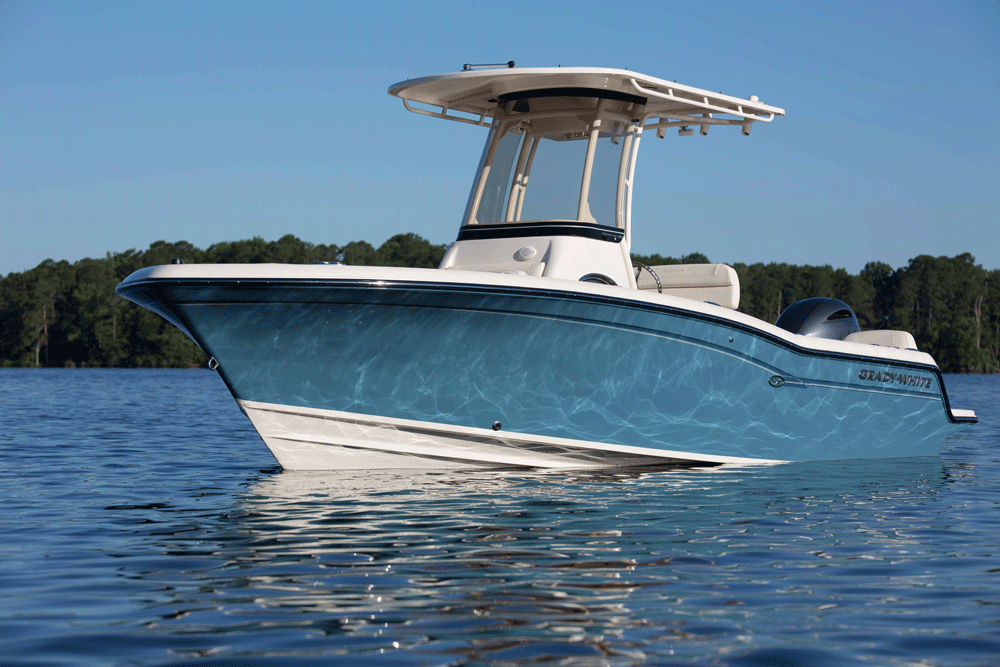 Grady-White Fisherman 216
Yes, Grady-White has a new one out, folks—and this is probably going to be your first chance to get a look. The Fisherman 216 has new swing-away seat backrests on the aft seats, providing quick and easy access to the swim platform. The hull is Grady's standard variable-degree deadrise SeaV2 design (with 19 degrees of deadrise at the transom), you'll find a 25-gallon livewell built into the leaning post, and 81-quart fishboxes are integrated into the bow seats.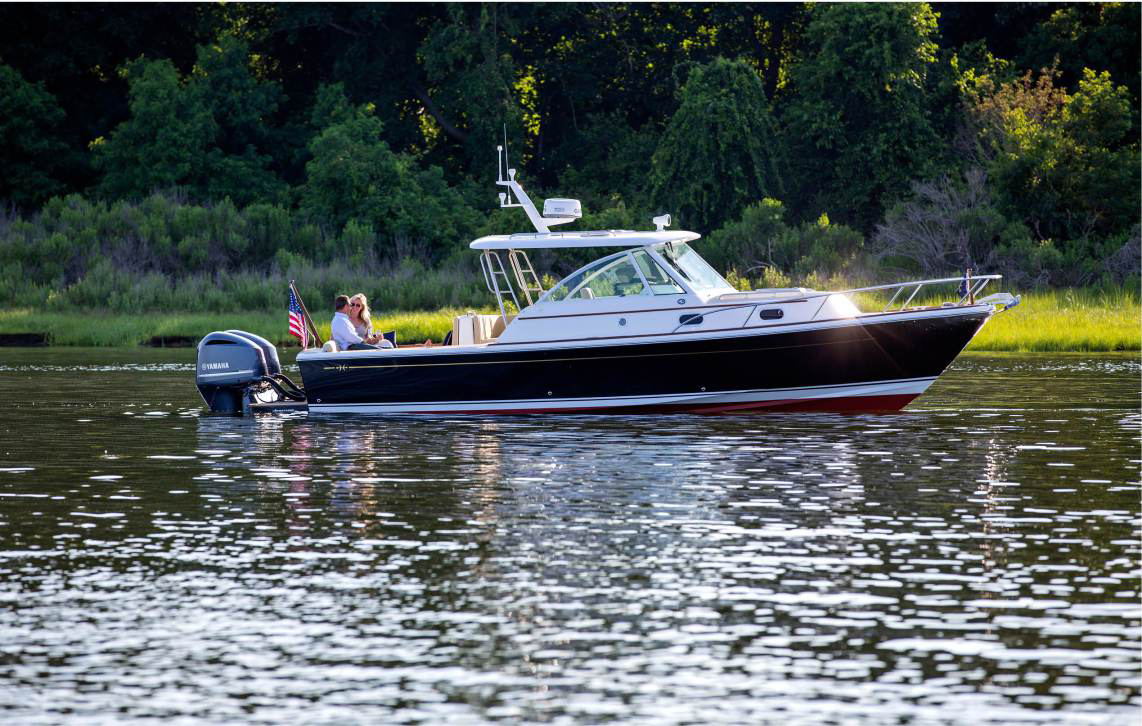 Hunt Surfhunter 32
You want to cast with class? Then the Hunt Surfhunter belongs on your must-see list. We don't need to dwell on the boat's attractive lines here—you'll see them for yourself—but we do want to point out that now you can get the Surfhunter in an outboard version. That eliminates the motorbox old models had, not only giving you more fishing space but also allowing for the addition of an entertainment center and additional seating. Just don't get any slime on the settee, buddy.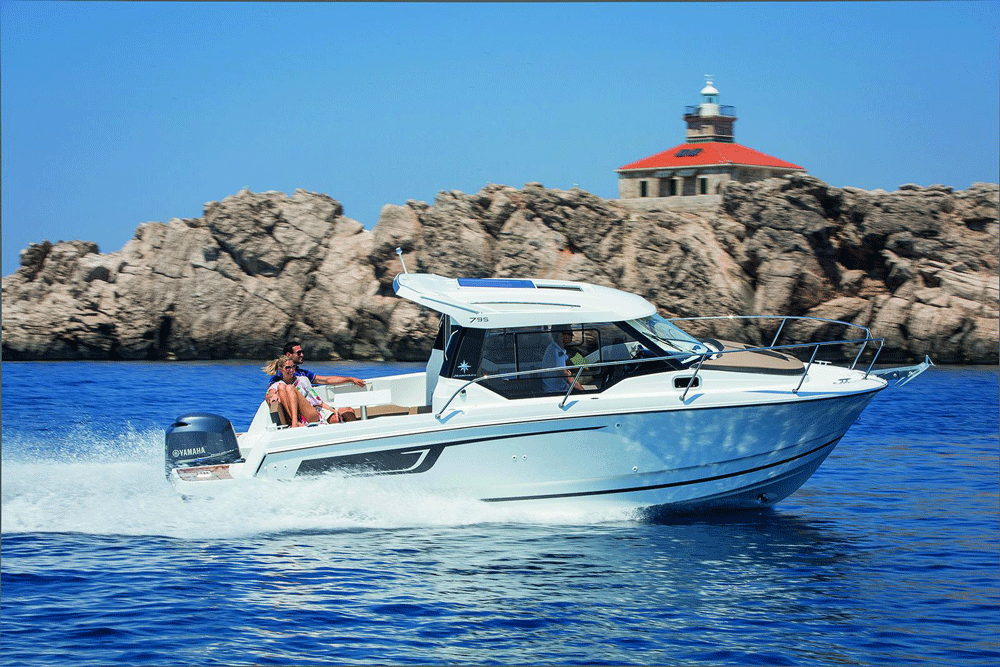 Jeanneau NC 795
Yes, Jeanneau does build fishing boats these days, and the Annapolis show gives you a chance to check out the NC 795 first-hand. This boat will be of interest to fisherfolk who want to be able to weekend, too, thanks to a relatively large cabin. It has a dinette that converts into a berth, across from the helm and a slick little mini-galley. Plus, there's a stand-up head and V-berth below. We got a sneak-peek at the NC 795 during a press event this summer, and felt its ride was surprisingly good, too. You hard-cores will want to stick with your center consoles but if a cabin is a must-have, make sure to swing by this one at the show.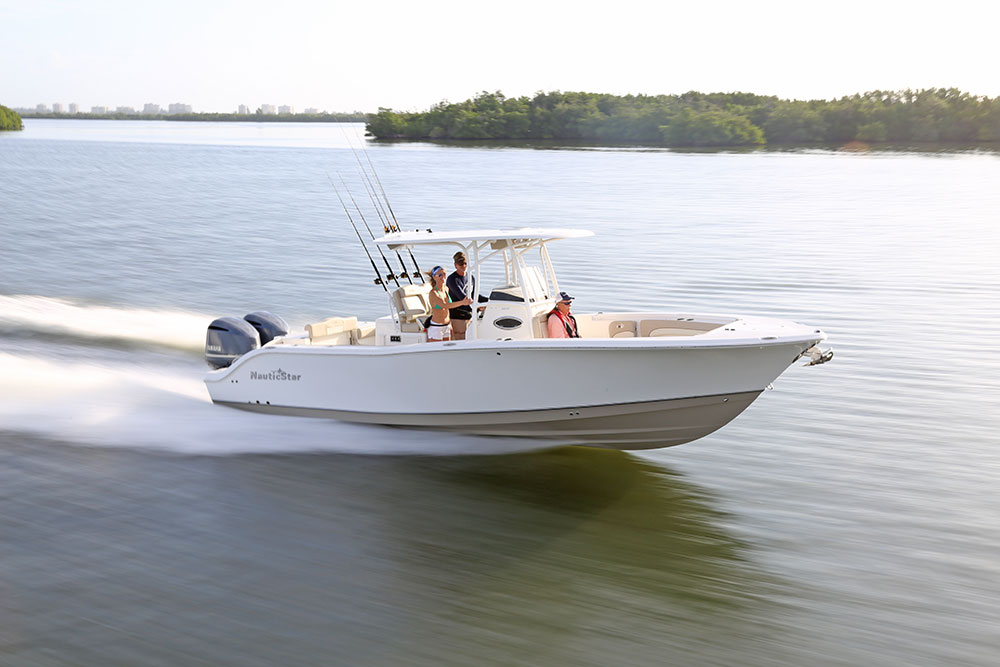 Nautic Star 28 XS
This isn't a new hull, but for the new model year Nautic Star has changed the helm seating and console, and added standard Yamaha digital gauges. Although Nautic Star hasn't had a huge presence in our region in the past, the make has an excellent reputation down south and we've always been particularly impressed by their fit and finish and quality construction. If you haven't seen a Nautic Star yet, be sure to jump aboard one in Annapolis.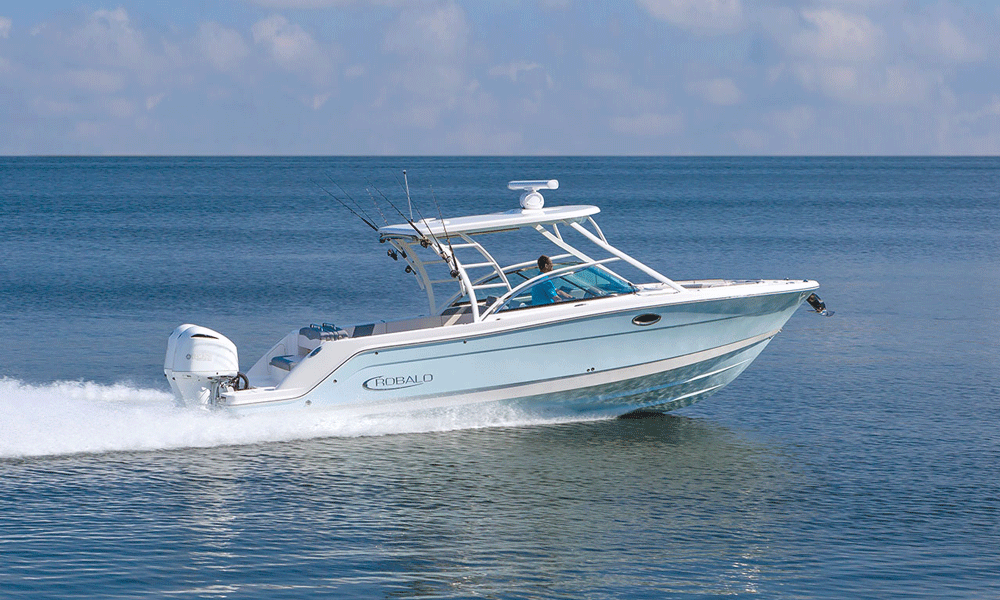 Robalo R317
Robalo fans will want to swing by and see the R317, which is not only the largest Robalo dual console but is also the largest Robalo ever to hit the water. Along with all the fishing features, make sure to take a moment to look at the tricked-out aft bench seat. It converts into a mega-lounge, which is shaded by an extendable awning. That may not be the fishiest feature in the world, but we can't help but think about the sky-high cushy-factor.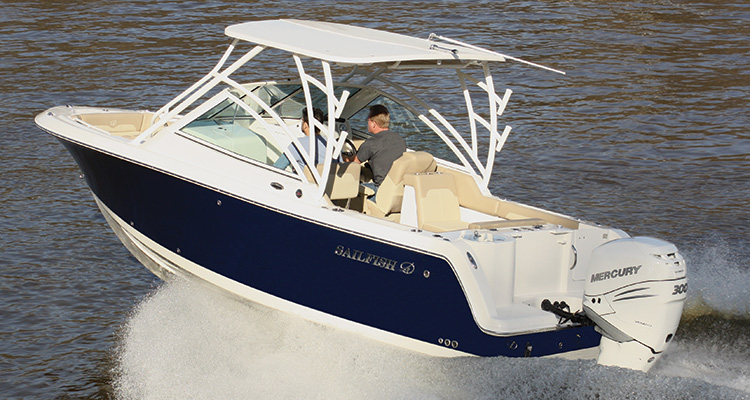 Sailfish 245DC
If a dual console is your desire, the Sailfish 245DC is a boat you'll want to check out. With a 25 gallon transom livewell, an integrated fishbox in the deck plus bow fishboxes, and a raw water washdown, it's ready for action. But like most DC's this is a multipurpose boat, and it also has the goodies you need for watersports and family fun—there's a 14-gallon freshwater system with a transom shower, an optional ski tow bar, and a step-down head built into the passenger's console. Here's our look at the boat on video:
You love Sailfish boats, but you want a center console? Check out our review of the Sailfish 236 CC.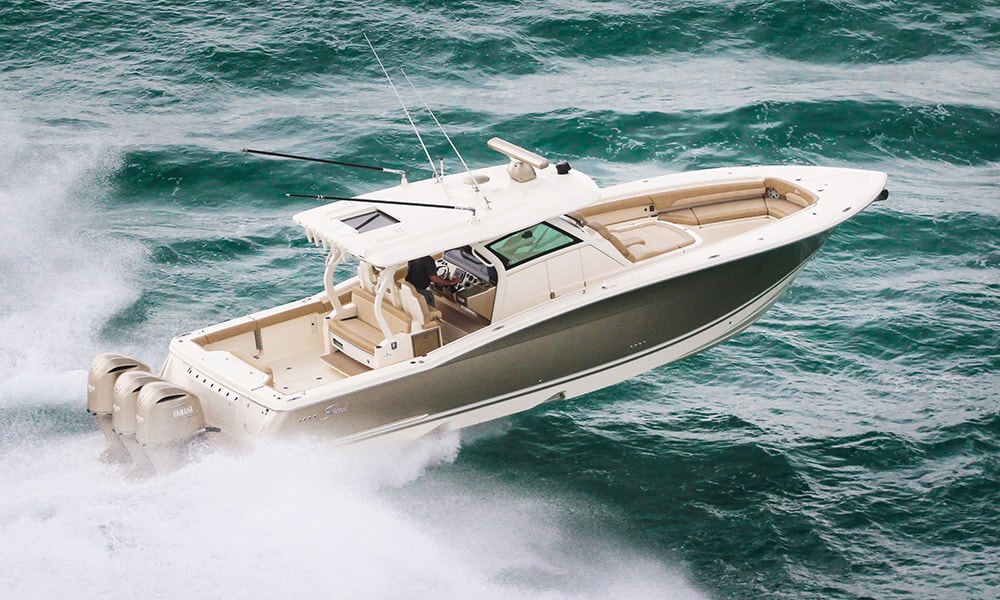 Scout 380 LXF
The 380 LXF premiered this winter in Miami, now it's headed for the Annapolis debut, and if finding a cutting-edge center console is part of your plan this is one boat you won't want to miss. It's built on an epoxy-infused twin-stepped hull, and this model can even be ordered with a Seakeeper gyro-stabilizer. Triple or quad outboards take it to speeds in excess of 60-mph. Can we get a "wow"? Don't answer that—we'll be listening for gasps at the show.
If you want to see a Scout that isn't quite as grand, read our review of the Scout 215 XSF.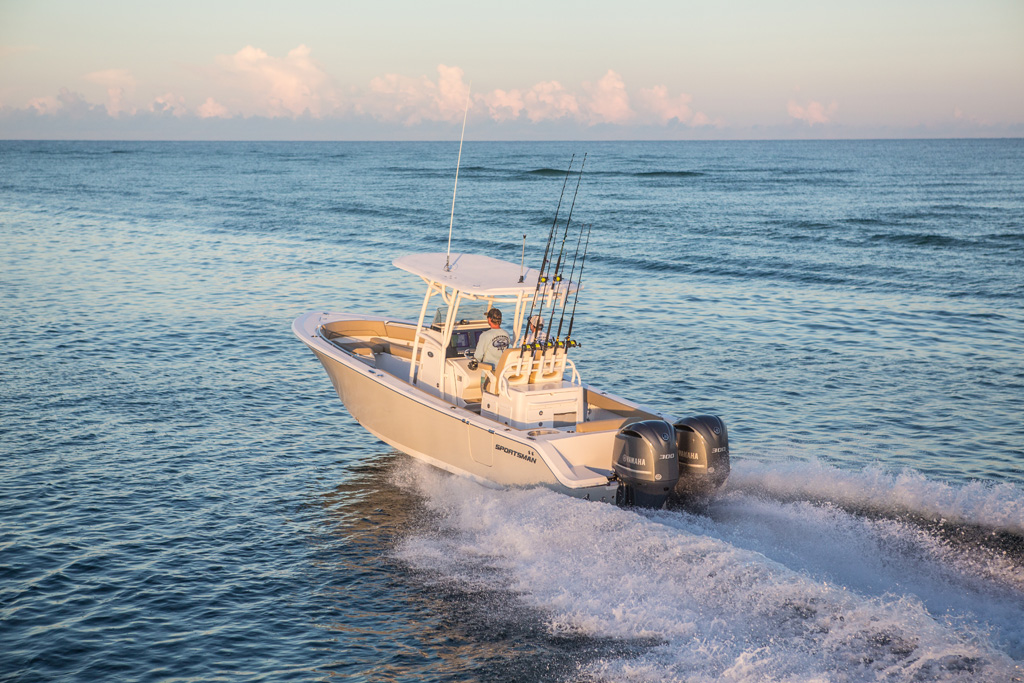 Sportsman 282 TE
Sportsman added the Tournament Edition to its line-up earlier in the year, and this fall it's going to be at the Annapolis show for your viewing pleasure. Yes, we do mean pleasure. What red-blooded angler's heart wouldn't get pumping, when he or she looked at the ridiculously well-outfitted version of this boat with its tackle center in the leaning post and rocket launchers across the back; underwater LEDs; 12-inch Simrad MFD; 30-gallon livewell; in-deck fishboxes; and anchor windlass? Oh, and did we fail to mention the electric-actuated bow sundeck/casting platform/cocktail table?
If this one's just a tad too large but you love the brand, see our review of the Sportsman 251 Center Console.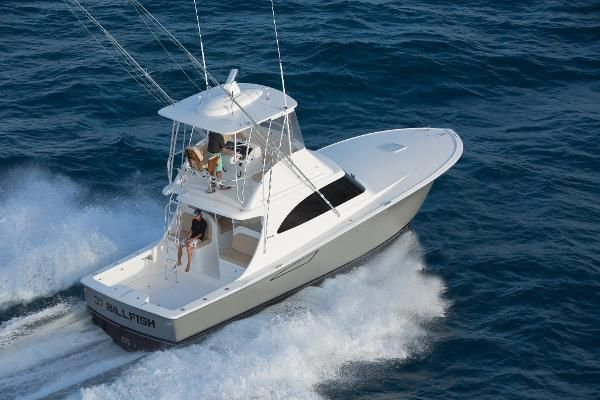 Viking 37 Billfish
We reviewed this model in last month's edition and you can read the review, so we're not going to re-hash everything here. That said, the Annapolis show will be your opportunity to see one up close and personal. Try not to drool.
This is not, of course, a complete listing of all the fishboats you'll encounter for the first time at the show. And while these 10 caught our eye, that's not to say a completely different model won't be your belle of this ball. There's only one way to find out: mark your calendar, and save a day for the Annapolis Powerboat show.
Visit the United States Powerboat Show web site, for more info.