Want to check out some new how-to fishing videos? We've enjoyed a fantastic spring of fishing so far in 2021, and that's given us the opportunity to produce several new videos covering how-to aspects of fishing, cool new gear, and red-hot bites. There are still some rather epic runs going on right now, so tune in and check these out before you take your next fishing trip.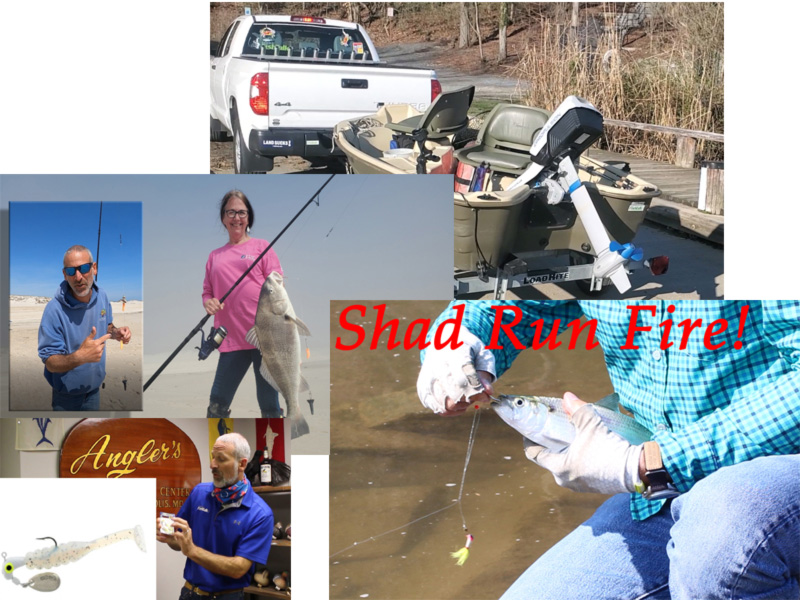 How to Catch Shad: Shad Fishing Tactics & Rigs That Work
We join FishTalk contributor Eric Packard for a day of shad fishing at Fletcher's, and take note of the rigs and tactics he uses to get one after another on the end of the line. Eric also discusses how to pick a good spot, and the finer points of the retrieve. This can be some epic action, so get in on the shad fishing before the run ends!
ePropulsion Spirit 1.0 Plus Electric Outboard On-Water Review
We've been testing an ePropulsion Spirit 1.0 Plus since last December, and at this point, felt we had enough time on the motor to complete a full video review. If you're looking for a new small outboard (this one's three horsepower) don't pull the trigger before watching this comprehensive electric motor review video.
How to Catch Black Drum While Surf Fishing
Our latest how-to fishing video, we shot How to Catch Black Drum While Surf Fishing after spending a fruitful day casting from the suds of Assateague Island. In it, we cover bait, tackle, reading the beach to find a good hotspot, and all the other factors you need to know to land a black drum in the surf during the spring drum run.
The Best Lures for Pickerel Fishing
In our first fishing how-to video of 2021, we went to Angler's Sport Center in Annapolis, MD, and talked with their sharpies about choosing the best pickerel lures. Freshwater fishing means making lots of choices when it comes to fishing lures, so make sure you have these top producers in your tacklebox.
We hope you enjoy these videos - and if you do, remember to subscribe to the FishTalk YouTube channel!