NOAA has announced new regulations for anglers who fish for sharks, which become effective on January 1, 2018. These aren't completely unexpected and NOAA has been talking about initiating these changes for some time, but now all recreational shark anglers need to tune in and pay attention.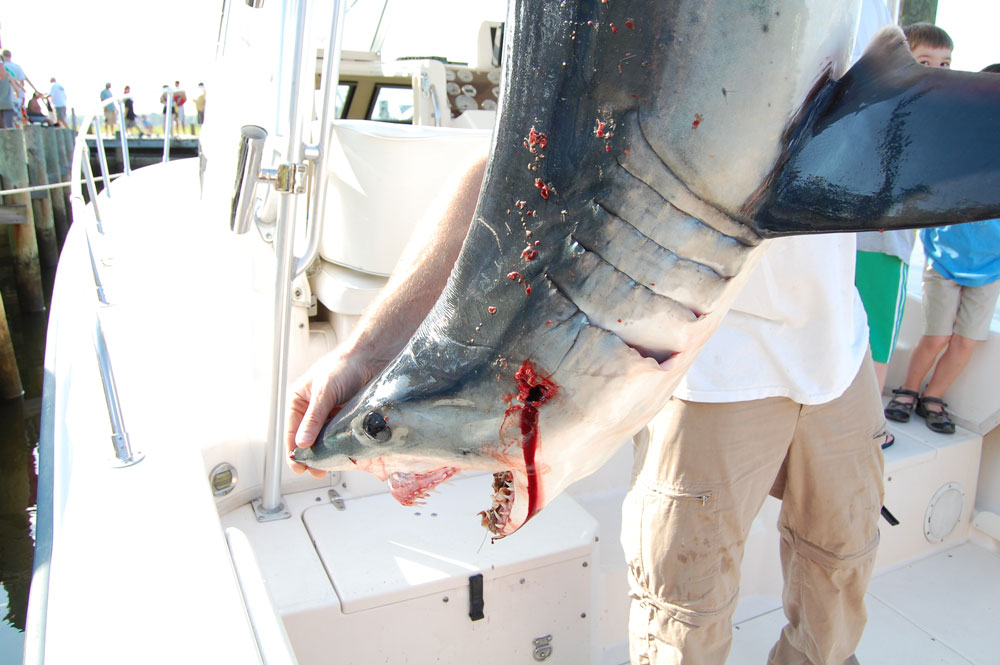 The changes are based on "Amendment 5b," which regards dusky shark population rebuilding, but affects shark anglers fishing for any species. Some 5b changes went into affect back in June, but here are the two big changes you need to be concerned with starting in 2018:
HMS permit holders (which you must be in order to fish for sharks in the first place) fishing recreationally must obtain a shark endorsement, which requires completion of an online shark identification and fishing regulation training course, plus additional recreational fisheries outreach.
The use of non-offset, non-stainless steel circle hooks is now a must, whenever you're fishing for sharks recreationally south of 41° 43' N latitude (near Chatham, Massachusetts, the northern extent of the dusky shark's Atlantic range). There's an exception made for anglers fishing with flies or artificial lures, in which case regular hooks are acceptable.
In order to take care of the shark endorsement requirement, you'll have to put in a visit to the HMS Permit Shop. We went through the process, which consists of watching a three-minute video and then taking a seven-question quiz. While we initially bristle at the thought of BigGov.org forcing us to watch a video, truth be told it was both interesting and informative, and the section on how to ID a dusky was excellent. We don't think anyone will really mind watching it. Cool Trivia: we're pretty dang sure we recognized one of our local boats, the Fish Finder captained by known shark sharpie and the author of "Modern Sharking" Mark Sampson, with a dusky aboard at 1:05 in the video. (You won't find a better shark guide in Ocean City, MD, and Capt. Mark also runs out of Florida during parts of the winter. If you want a guided sharking experience, look him up at Fish Finder Adventures).