The world's largest fishing tackle trade show, the International Convention of Allied Sportfishing Trades, better known as ICAST, took place this summer in Orlando, FL. This is the event where all the tackle companies show off their latest and greatest offerings prior to their appearance in tackle shops nationwide. We know every serious angler would like to be there, but this is a trade show and it's not open to the public. So we make sure to check out all the cool new goodies so we can report back to you, and let all you anglers know what's coming. And, we shoot videos of this stuff - lots and lots of videos. We've been crunching to get them prepped, and now we can share the first crop of 10 newsworthy ICAST items that we here at FishTalk thought you'd want to know about.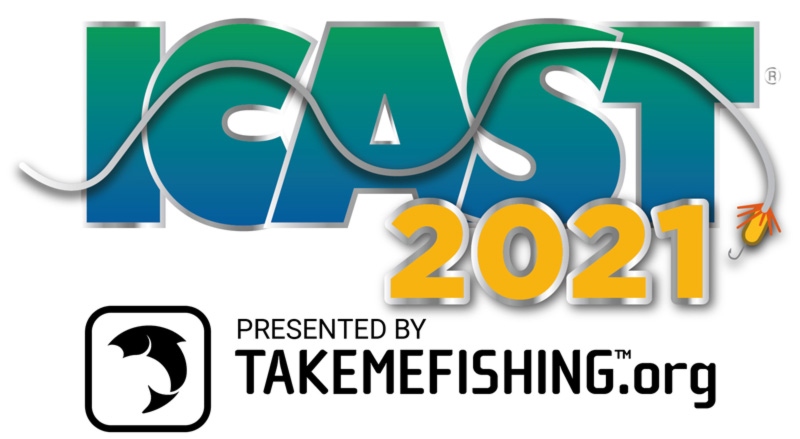 St. Croix has new Victory, Bass X, and Panfish fishing rods. If you like casting quality rods we're betting you already know of St. Croix, and here are their latest offerings.
What's new from Raymarine? This electronics powerhouse has some cool new digital charts for their Element and Axiom lines.
Squidnation has something new for you tuna hunters - take a look at the Floaty Squid.
Next up: Striper Sniper has a new lure called the Kodiak Jig.
Here's a look at the Berkley Powerbait Gilly Swimbait. This little lure won the ICAST "Best of Show" award.
Rod guides are not all created equal, and a conversation with the folks from Anglers Resource was quite illuminating. Watch this one to learn what sets Fuji's newest guides apart from the pack.
Seaguar is known for making top-shelf fluorocarbon lines, and all serious anglers will want to hear about their new Inshore, Gold Label, and Basix lines.
Sick and tired of hauling the anchor, or dealing with a jammed windlass? The folks from E-Z Anchor Puller have the answer!
Get a sneak peek at the new Apex fishfinder with MEGA imaging from Humminbird.
Last but not least, ICAST is not 100-percent about the products. There are also lots of interesting events and personalities in that convention center, and one famous dude we talked with was Dr. Guy Harvey, the world-renowned artist, who's just written a new book called Underwater World.
There was more from the ICAST show people - plenty more. Stay tuned, we'll be back with more! And don't forget, you can always find our fishing tackle and gear reviews, tests, and features in the Gear pages of our website.