Not long ago I sat in on a Zoom call with a disparate collection of folks who all have connections to St. Mary's College of Maryland. We'd gathered to talk with Dr. Randolph Larson, a professor there who's been developing a marine science major program at the school. On the call were water-oriented people as diverse as an oyster farmer, the executive director of the Coastal Conservation Association of Maryland, and of course none other than an obscure fishhead-turned-editor.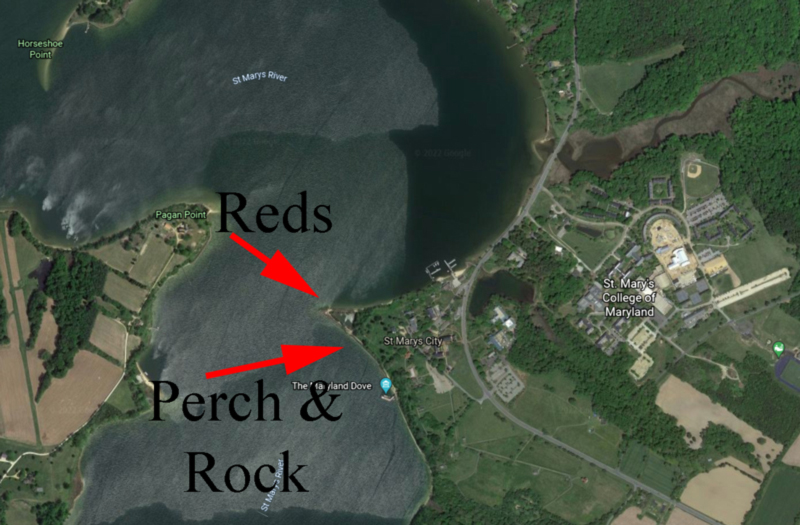 Despite being located on the banks of the St. Mary's River, home of one of the state's most successful oyster sanctuaries and one of the cleanest, most life-filled tributaries on the Chesapeake, the college hadn't established such a program. Now, however, it's becoming a reality.
Why should we anglers care? Because the kids who end up at St. Mary's could offer us anglers a double-whammy win. They will not only be exposed to (and thus naturally fall in love with) the Chesapeake Bay, they'll also be learning how to help us fix it.
It's important for all of us to know our own limitations, and I know darn well that one of my personal failings is a lack of scientific knowledge. Heck, any time I see a letter jammed up next to a number my vision blurs and my brain locks up. But I can understand science well enough to know that in order for it to be applied to the things we care about, we need people who are both passionate about and highly educated in the topic matter. We want to improve rockfish stocks? We need energetic, highly educated professionals who will make it their mission. We want better water quality? Again, we need this combination of motivation and brainpower.
What better place than St. Mary's College of Maryland to institute a program that engenders a love of the Bay as it educates the future scientists who will one day study it? Frankly, with the abhorrent state of water quality in the Bay, its declining fisheries, and rapid development along its shorelines, the idea of growing a new crop of marine scientists who might one day help restore the Chesapeake gets me downright excited. And if you're a Chesapeake Bay angler, it should get you excited, too.
Do you know a young angler fascinated by the Bay and all it has to offer? Tell them about St. Mary's. Does one of your own children show an interest in marine biology or aquatic restoration? Take them down to southern Maryland for a visit. Do you want to see just what the college might have to offer for a future fisherman? You can launch a boat at Piney Point on St. George's Creek, and fish your way upriver right to the school's docks.
Tip: Be sure to cast at the rip-rap along the historic St. Mary's City waterfront and the mouth of the little salt pond at Church Point. You'll catch rockfish, white perch, specks, and sometimes even redfish at these spots. I know because I went to school there myself. I may have made a cast or two (or 5000) into the river during those four years. And the insanely good fishing in this place — not to mention at St. Mary's Lake just down the road — almost forced me onto the collegiate five-year plan.
Hopefully, the up-and-comers headed for St. Mary's and this new marine sciences program will make it out in four. But if they stretched it… well, who could blame them?