While on a recent trip to Crystal River, Florida we had the chance to extensively test an Okuma Azores Z80 S fishing reel, at the same time as we tested lures like the Yo-Zuri 3D Inshore Pencil. And by using the word "extensive," we mean we caught the heck out of fish with these spinning reels - ranging from grouper to snapper to cobia to amberjack. Check out some of the action, in this short video we filmed about reef fishing in the Gulf.
As you saw, the Azores stood up to the pressure of some seriously beefy fish without a problem. We were spooled up with 30 pound braid, which meant we were putting plenty of heat on those fish, too. The drags felt smooth when those fish ran, and we didn't detect any obvious flaws with the Azores Z80 S. What about this reel's longevity? Since we only had these reels in-hand for three days of fishing, we simply can't speak to it. However, Okuma does cover the Azores with a one year warranty.
The Azores series is available in five sizes, rated for lines ranging from eight pound mono up to 80 pound braid. On the Z80 S in specific (the second-largest model) you get a line capacity of 300 yards of 65 pound braid. This model puts out a maximum drag pressure of 44 pounds, and with a 5.4:1 gear ratio, brings in 46 inches of line with each crank. Weight is 25.5 ounces.
Okuma Azores reels incorporate a number of features. The one that impressed us the most? Again, think back to how smooth that drag was. This is because Okuma uses a "DFD" drag that takes advantage of both surfaces of the spool, to maximize high-end drag pressure yet retain smoothness. The top of the spool has a multi-disc felt drag system, and it works in conjunction with the secondary drag system mounted under the spool. Most spinning reels have a single drag.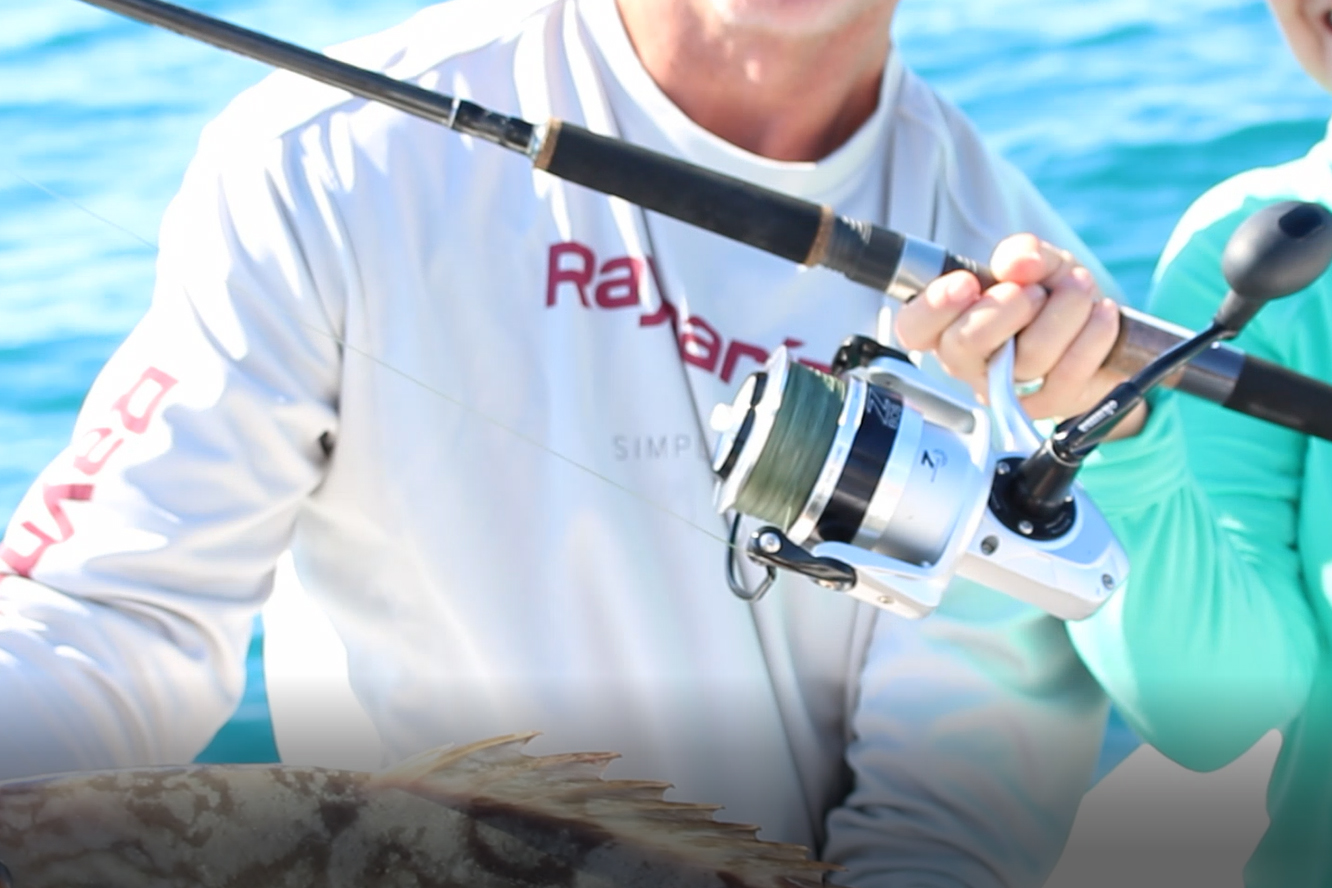 Another interesting feature on this reel is the machine-cut aluminum handle. Unlike some reels, we didn't notice one iota of flex in it while fighting the fish. The reel's body, side-plate, and rotor are also aluminum (die-cast), and the spool has a knurled band on the arbor to prevent braid from slipping around it - a common problem on some reels.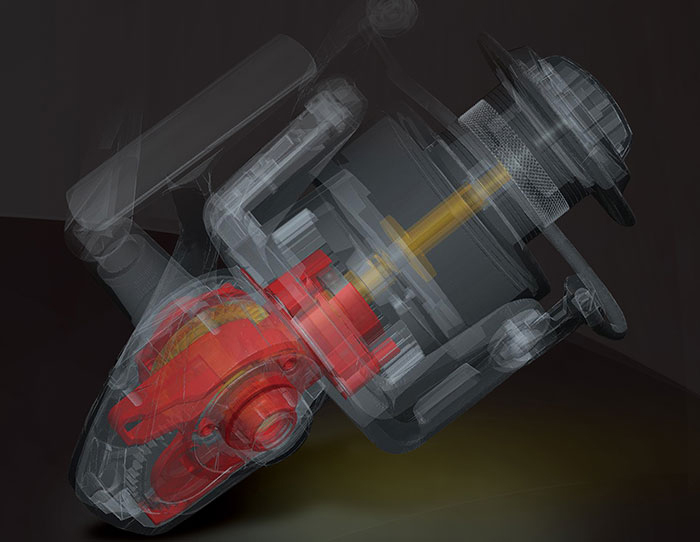 And now, for the question everyone's been waiting for: just how much does one of these reels cost? We actually think pricing on them is quite good, because depending on size, you'll see them anywhere from just over $100 to the $150-ish range.
For more information, visit Okuma.