Fishing for walleye from a boat and from shore are two very different things, and if you're on foot standard-issue boat tactics often won't produce. The next time you're rambling along a river or looping along the lake, try these tricks: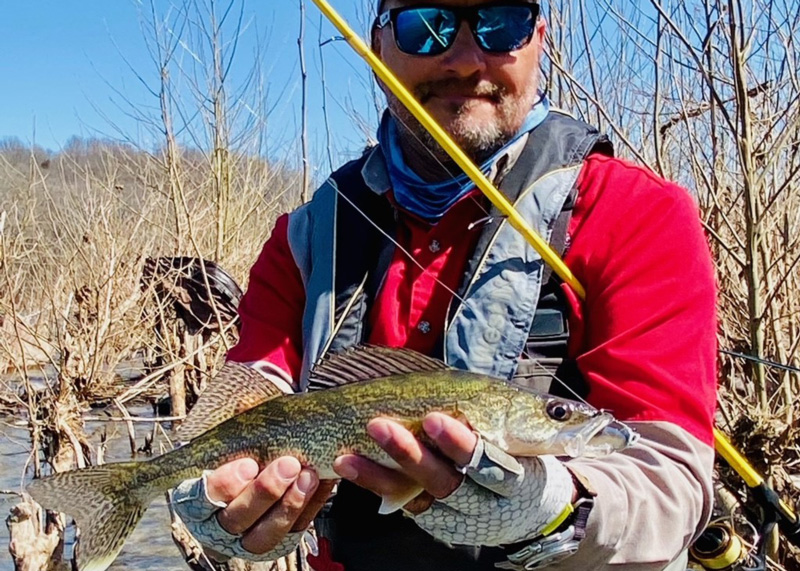 IN RIVERS look for dark areas and slow-moving water, indicating holes, and cast there. If you spot one close to shore downstream of your position, try the "hangy-hangy," where you drift back a swimming plug or twister until it reaches the target zone, and let it swim in the current as you use your rod tip to direct its position right into the sweet spot.
IN LAKES AND RESERVOIRS look for extremely sharp drop-offs that go to very deep water. Walleye like it cold, and in our area shallows and surface waters are likely to be too hot for their comfort zone.
IN ALL WATERS fish early and fish late. As a general rule of thumb walleye like to hunt when the light levels are low and light is ambient, not direct. If you can go night fishing, you increase your chances of success even more.
See Shoreline Sharpies: Tips for Fishing From Shore, for more intel on effective shoreline fishing tactics.