When the temps drop it's prime pickerel season in these here parts — here are some tips that will help you get those toothy critters on the line.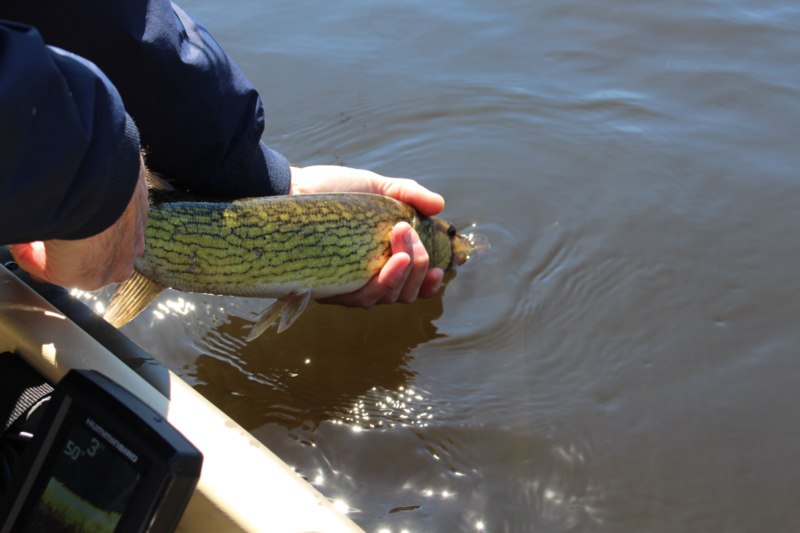 Shore Thing – The fish will be looking for warm spots once the water temps plummet, and a degree or two can make all the difference in the world. From midday on, be sure to probe coves and shorelines that face south. They'll get the most direct sunlight, and will warm up more than other areas through the course of the day. Note the temp showing on the fishfinder in this picture, taken at an Eastern Shore millpond, while other areas showed 47 to 48 degrees.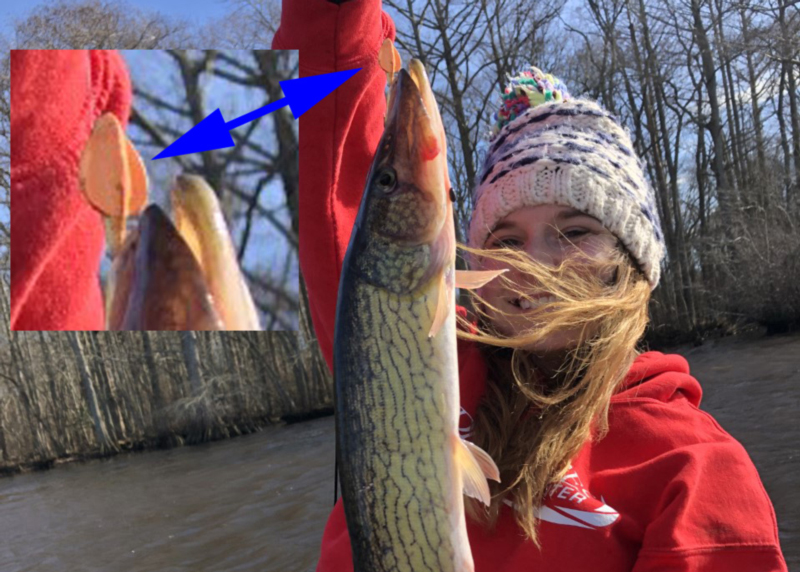 Color Coordinated – Generally white or bright colors are prime for pickerel, but when you're fishing in cloudy or turbid water, try a lure with a matte finish. Although it seems counter-intuitive, the cloudier the water gets the more effective non-shiny lures become.
Motivating Factor – You say you wished you fished more at this time of year, but it's cold outside and you don't have much motivation? Join in the CCA Winter Pickerel Championship, which will be starting up soon. The tournament runs all winter so you can compete on whatever days you choose, there are many ways to win, and it covers your CCA membership. Once you're in it you'll be amazed at how much inspiration you suddenly have to get out there and fish — especially after you put a 25-incher on the board!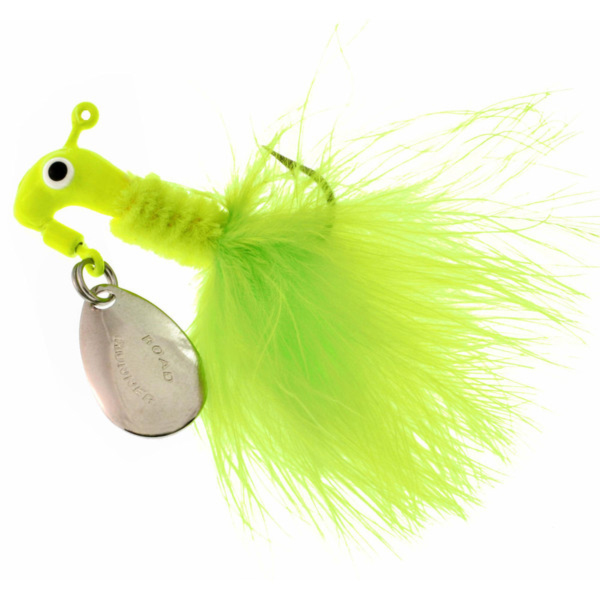 Blade Runner – Always try a lure with a blade when the pickerel fishing gets slow. Some days, for whatever reason, the flash and vibration gets bites when nothing else will produce.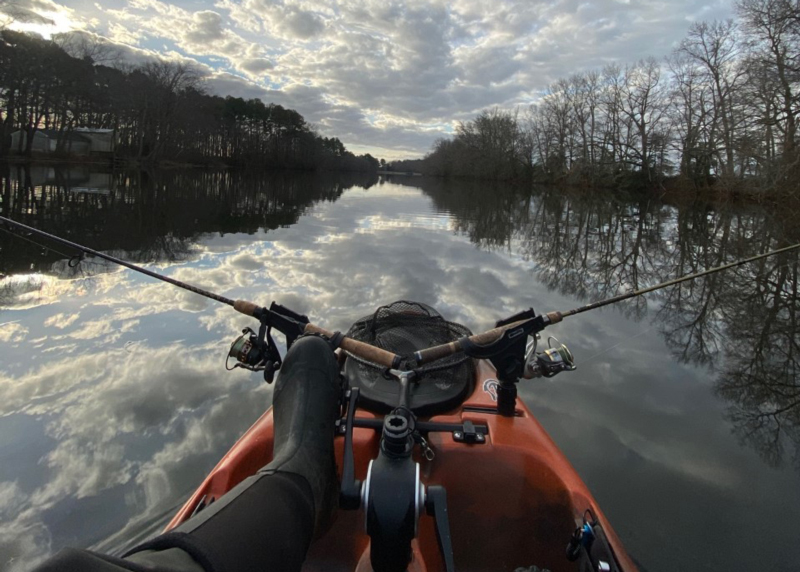 Troll, Troll, Troll Your Boat – Slow-trolling for pickerel can be deadly, especially for kayak anglers who can slowly and stealthily creep down a channel edge or along a submerged streambed. Spinners like the classic Mepps shine when employing this tactic, twister-tail grubs also work well, and slowly wobbling a bobber with a minnow dangling below can be deadly, too.