Cold water means active trout, but with most of the fall stockers being caught out by the time there's a possibility of snow in the forecast, that means you'll need to fool some savvy fish. Casting tiny midges is a great way to do it.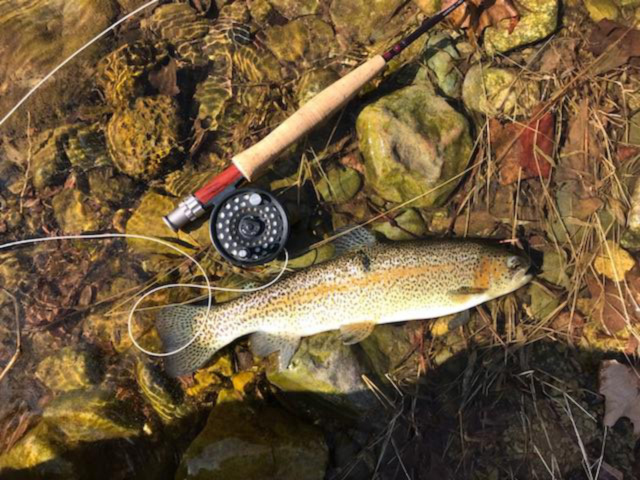 TINY TEMPTATIONS: When we say tiny, we mean tiny — size 28 is not too small and anything bigger than a size 18 can be too big. Remember that this means difficult hook-sets and setting with the rod low and side-armed is often more effective than setting with the tip held up high. You'll also have to downsize your tippet accordingly and drop to a 7X or even an 8X.
COLOR CREATIONS: As a rule, black is the go-to color. Off-blacks, crème, and coffee colors can be good too, but this can vary a bit depending on where you are and what the dominant prey is. Getting your flies at local shops (or tying them yourself if you have the know-how) is usually better than getting mass-produced flies. But in any case, make sure you have some black midges on hand.
SPINNING A YARN: Consider using a small piece of yarn (with dash of floatant gel) as your strike indicator. It's easier to detect those subtle twitches and movements than it is when you're staring at a piece of foam, but gets the job done just as well. At times, adding a small Tungston split-shot that keeps the nymph down deeper will help, too.
You say you prefer to fish with spinning or casting gear? Check out How to Catch Trout with the Float N Fly Technique and you'll be able to get those midges into the water, too.