The Yamaha V6 Offshore outboards, in the form of the F225, F250, and F300 engines, are topped in the line only by the Yamaha F350 V8 powerplant. But the F350 has been around for over a decade. And through that decade many tweaks and improvements have been made. The result? The Yamaha F350C, with the "C" indicating that this isn't yesteryear's outboard engine.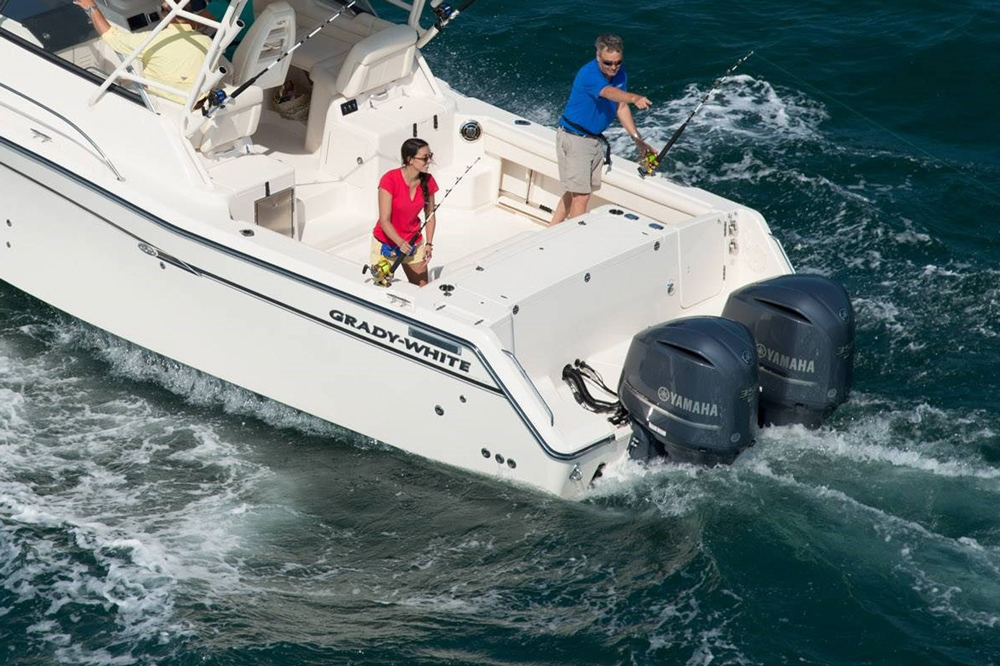 The popularity of the F350 isn't in question; you'll find it on everything from single-engine fishboats like the Nautic Star 265 XTS to quad-engine applications like the massive Grady-White 456 Canyon. The engine was designed to provide gobs of torque, swinging a 16.25-inch prop and providing endless oomph with 5.3 liters of displacement. In fact, it's arguable to say that the F350 provided the impetus for boat-builders to try making larger and larger outboard-powered boats like that big Grady. And as we all know, massive multi-engine center consoles have become all the rage. So, how does the F350C make things even better?
Start with weight. Through the years the Yamaha has trimmed down to the tune of 41 pounds, tipping the scales at 804-pounds upon its introduction and weighing 763 pounds in the "C" form. A change in the exhaust manifold and the expanded use of composite materials is responsible for most of that weight savings.
Next, consider the upgraded ECU. The new brain monitors engine RPM and alerts the owner when service is due. This is particularly important because the engine does have one design issue which can lead to flywheel failure, if it's run at between 3500 and 4200 rpm for extended periods. This usually isn't an issue since the average boater cruises at closer to 4500 rpm, but the ECU monitors rpm over the long haul, to make sure problems can be caught prior to any failures. And, just to give its customers peace of mind, Yamaha boosted the warranty from three years for the F350 to five years, for the F350C.
Yamaha also improved the engine's corrosion-resistance. Since the vast majority of these motors live in saltwater, treatments were developed for metal pieces and parts to boost their longevity. Finally, Yamaha also changed the gearcase to improve the flow of lubricants.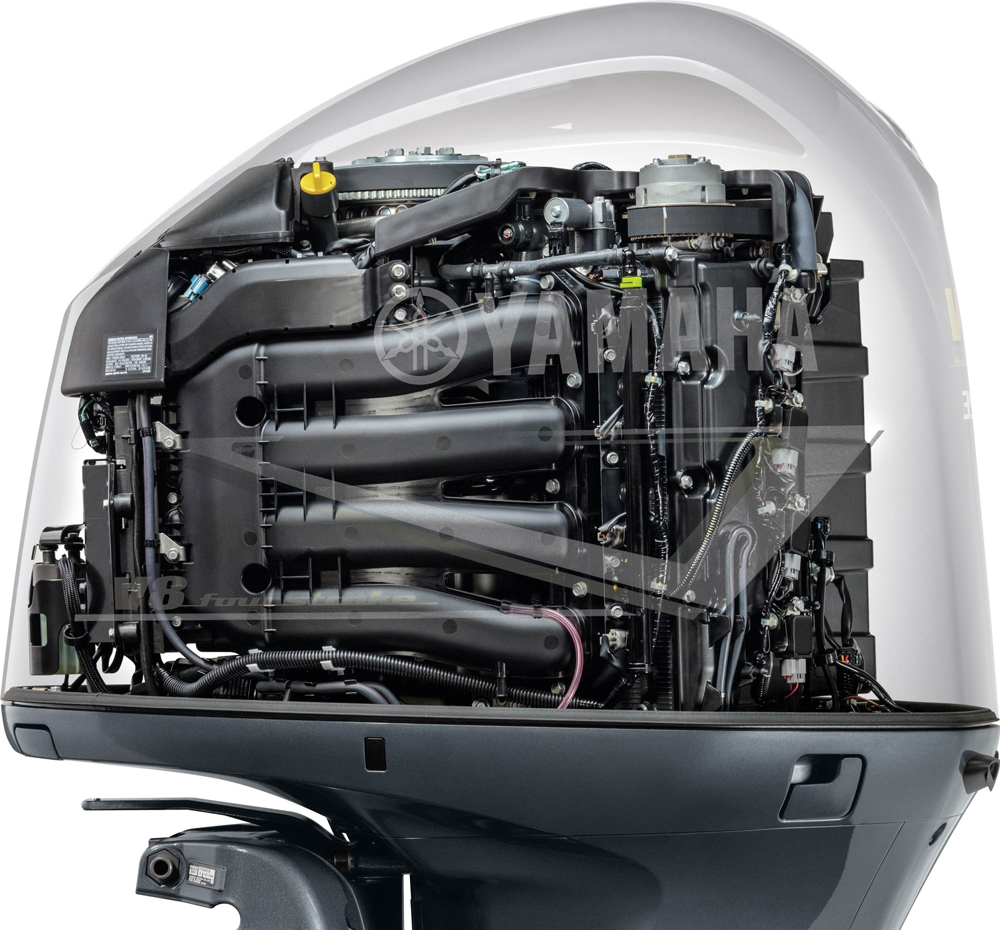 We've now run the F350C on dozens if not hundreds of boats, and can happily report that the same smooth, quiet, reliable, smoke-free operation exists with the F350C as it did with the original version. While there are lighter 350 hp outboards on the market, the Yamaha rules when it comes to quiet and inobtrusive operation.
To get the company line, visit Yamaha.