There's plenty of good fishing coming up this month despite the chill in the air, and for timely, up-to-date fishing intel, visit our Fishing Reports pages. Current reports will be published every Friday by noon — just in time for your weekend fishing adventures. For the long view over this next month, however, as February begins here's what's likely on the horizon.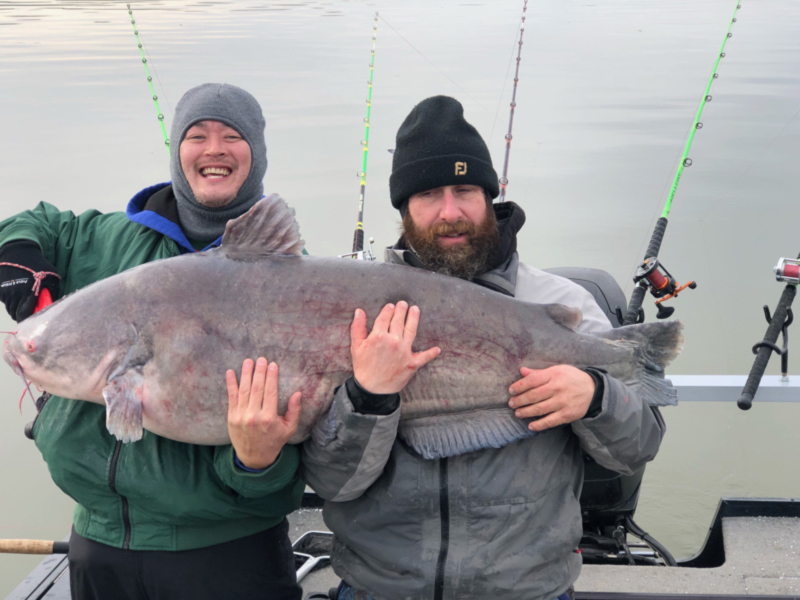 Coastal Fishing
As February hits, there's no doubt that anglers up and down the coast with a sharp eye out for a weather window will be probing wrecks and reefs for tautog. Bait choice for these critters is simple, with white crab, green crab, and peeler crab rounding out the list. Don't forget to drop it directly into the structure, and let it sit motionless until a fish starts chomping. As we compiled this forecast the bite was strong, and Captain Monty on the Morning Star was already reporting days with multiple fish over 24-inches and had also tagged and released a 30-inch tautog.
Freshwater Fishing
With the waters of the Bay more or less quiet this month, freshwater options hold most of the cards for diehard anglers willing to brave the elements. But in truth February can be red hot for freshwater fishing: trout will bite no matter how cold it gets, there may be an opportunity to fish "hard water" in some of our western lakes and reservoirs, and the millponds of the Eastern Shore generally remain ice-free most seasons. Note that if you're a pickerel angler, this month is often when the largest fish of the year are caught as they shift into pre-spawn mode.
Winter cats offer yet another option, and if you want to put a severe bend into a fishing rod no other target can compare. Earlier this winter we had a steady stream of 30, 40, 50, and even 70-plus-pound blue catfish being caught from the Potomac, James, and Rappahannock. More and more hawgs are showing up in the Susquehanna, too. Find a deep hole or channel, drop cut fish or chicken livers to the bottom, and hold on tight.
Way North
Again, if you want to hunt trophy-sized fish, catfish will likely be the name of the game. That said, February can be an epic month for yellow perch anglers with the Perryville area being a perpetual favorite for the species. Stick with deep water, and try minnow on darts or tiny tubes to get 'em biting.
Upper Bay
Pickerel, anyone? The Patapsco, the creeks between Baltimore and the Magothy, and the Magothy itself are favored winter stomping grounds for many Upper Bay anglers at this time of year. Yellow perch should also begin showing up in good numbers for anglers casting at piers and from the banks of hotspots like Beechwood. On the east side of the bridge hitting the Chester will likely be the move, where we'll hopefully see an influx of yellow neds before the month's end.
Middle Bay
Hitting the tribs for pickerel is also a top February pick in the Middle Bay zone, though the yellow perch have offered slim pickings on the western side for years now. If you're a fan of those ring perch, head east. Traditional haunts like the upper Choptank and the Tuckahoe will likely see the beginning of the spawning run before this month lets out (weather depending, of course), where minnow on darts will do the trick. Prior to the start of the run look for those fish in deep holes slightly downstream, where minnow on bottom rigs are a hard offering to beat.
Lower Bay
Fishing predictions are even less accurate than anything the weatherman says, but we know one thing for sure: the Western Shore tribs of the Lower Bay are inhabited by some exceedingly large blue cats right now, and anglers headed up the Potomac, Rappahannock, and James can experience epic catches right through the winter months. Find a hole or deep channel and sink those baits right down to the bottom. These same rivers plus many feeder creeks will also produce yellow perch this month, particularly for anglers soaking minnow.
Tangier, Pocomoke, and Lower Shore
Anglers in this neck of the woods are among those best positioned for some sweet February fishing, as the lower shore tribs are often chock-full of fish with a wider mix of species than many of the Bay's other rivers. Head for the Nanticoke, Wicomico, or Pocomoke, and during this month you should be able to find yellow perch, pickerel, crappie, bass, and catfish as well. Fish minnow on bottom or suspended by a float along channel edges and in the holes.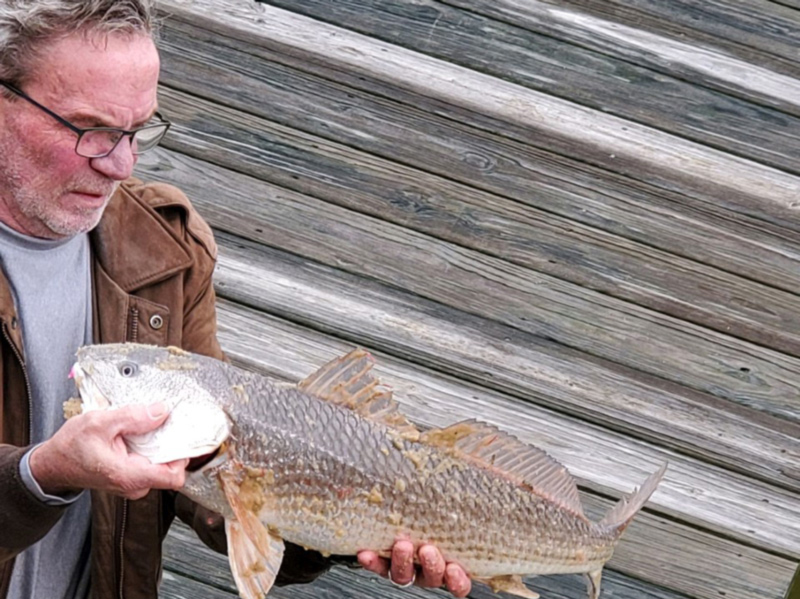 Way South and VA
As with northern Bay tribs the anglers near the mouth of the Chesapeake can count on yellow perch to begin showing up at spawning and pre-spawn venues this month. Spots like the Nansemond, Northwest, and similar waters always hold potential for the perch plus catfish as well if you sink your baits to bottom down deep. But winter catches of specks and reds have also popped up in recent years in the lower Elizabeth and the inlets. Keep your eyes on the weather forecast and if there's a warm spell, don't discount the possibility of it happening in 2022 as well.