The Patuxent River is the largest river with its watershed entirely in the state of Maryland, and has fisheries for species ranging from freshwater crappie to salty Spanish mackerel. From its headwaters near Mt. Airy, MD, it runs for 115 miles where it then meets up with the Chesapeake Bay two miles east of Solomons, MD. There, in some places it's over a mile wide and over 120 feet deep. With almost half of the river considered tidal it opens it up to both saltwater and fresh water fishing. This makes it one of the most diverse and fishable rivers in the state.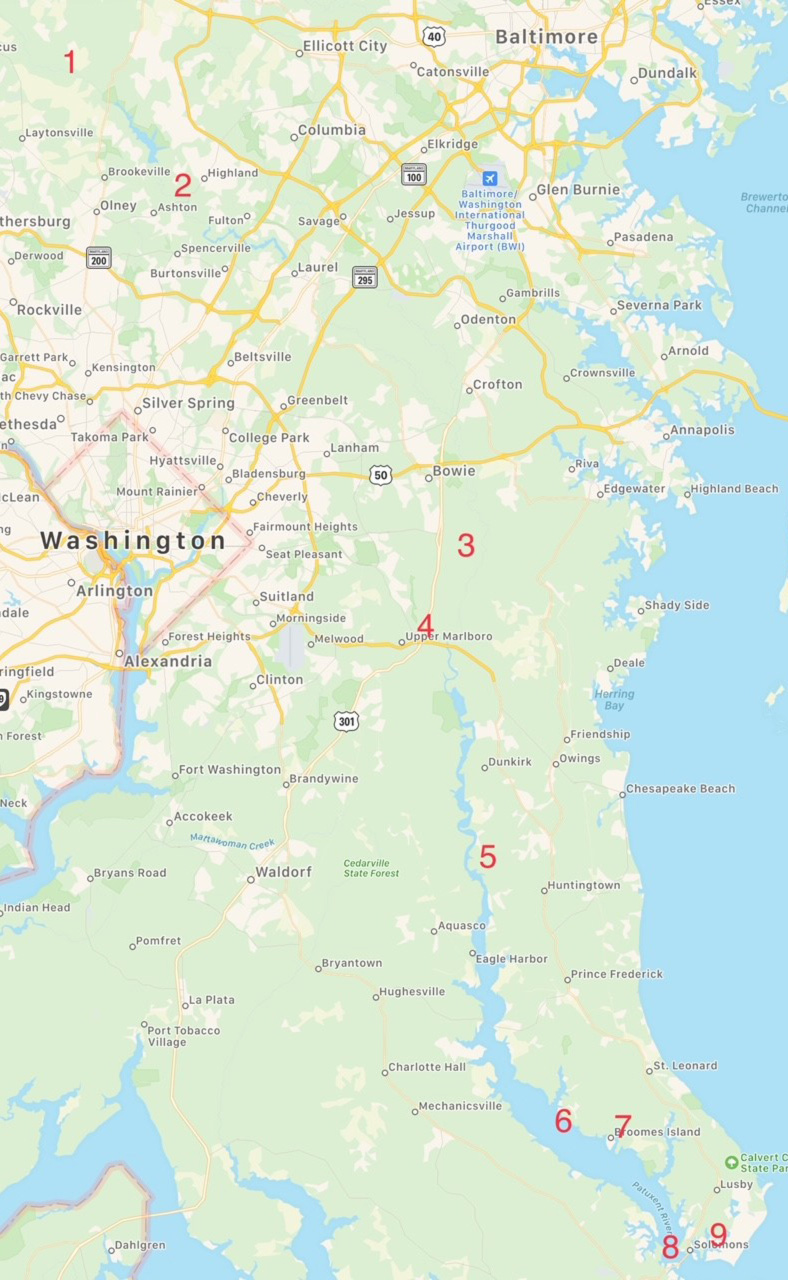 1. Upper Patuxent near Damascus (Between Rt. 27 & Rt. 97) - This portion of the Patuxent River is a 12-mile stretch of catch-and-release trout fishing. Here you will find rainbow trout and brown trout stocked by the DNR, but read up on the trout regs before you head out and note that it can be difficult to find a bank clear enough to walk along at some stretches of river in this area.
Hot Bait: Prince Nymph
Hot Season: Spring stocking
Hot Tip: Tie on a dropper fly
2. WSSC Reservoirs - Tridelphia and Rocky Gorge are reservoirs that are managed by the Washington Suburban Sanitary Commission (WSSC). Both of the reservoirs provide recreational fishing by boat from May to November, but you will need to pick up a pass to get access to the lakes. Stop by the Brighton Dam Visitor's Information Cabin to buy a day-use or yearly pass. Although you need to buy a pass it's worth the effort, because both lakes are home to largemouth bass, smallmouth bass, crappie, walleye, northern pike, yellow perch, striped bass, and tiger muskie.
Hot Bait: Jerkbait
Hot Season: When the boating season opens in May
Hot Tip: These reservoirs are big, so consider trolling to cover some water before settling into a particular cove or area.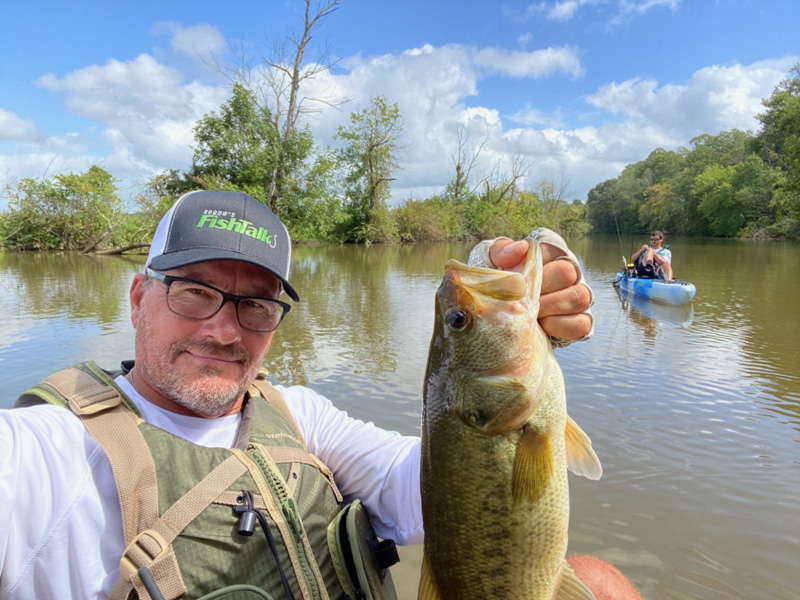 3. Wootons Landing Park - Wootons Landing Park is a gated park due to site conditions and capacity. Simply go to Anne Arundel County Department of Recreation and Parks to fill out a form to get free access to the area. There is a soft kayak launch on the river, where you can catch largemouth bass, white and yellow perch, catfish, pickerel, and snakehead.
Hot Bait: Minnows
Hot Season: Spring
Hot Tip: There are ponds and wetlands on the property, don't overlook them.
4. Waysons Corner - Waysons Corner is just a hop, skip, and a jump south of Wootons Landing. The difference is that the river is wider here and provides several feeder creeks to fish. There is a fishing pier a short walk from the parking area and plenty of shoreline fishing access south of the Route 4 bridge. If you take a kayak or canoe, there's a soft launch right off the parking lot. Cast small spinners and wacky worms along fallen trees for largemouth bass, and don't forget to cast topwater frogs back into the grasses for snakehead. There are plenty of perch, pickerel, and blue catfish, too.
Hot Bait: Beetle Spin with a twister tail
Hot Season: Spring
Hot Tip: This is a great springtime yellow perch hot spot. But the run may only last a couple of weeks and is an easy one to miss, so be sure to keep an eye on the reports.
5. Kings Landing - Catfish, catfish, and more catfish live off the pier at Kings Landing. You can fish from the pier or drop your kayak in. If you find that the pier is overcrowded drive up-river a few miles to Lower Marlboro, and there you will find a small fishing pier at the end of Lower Marlboro Rd. There is plenty of parking at both locations, and catfish, catfish, and more catfish.
Hot bait: Fresh bunker chunks
Hot Season: All year long
Hot Tip: Fish on the incoming tide.
6. Sheridan Point -  Troll south of Sheridan Point toward Broomes Island and back for keeper-size rockfish. Pulling tandems and small spoons works great.
Hot Bait: Small Clark spoons
Hot Season: Autumn
Hot Tip: Look for white perch stacked up during late autumn and early winter. Then start vertical jigging small metal jigs or drop bloodworms on a bottom rig.
7. Nans Cove - This is a small cove off the Patuxent River, with a parking lot located off Broomes Island Road. There is a small kayak launch, too. You can catch plenty of white perch and catfish in the cove. This is a great spot to take the family for a day of kayak fishing in sheltered waters.
Hot bait: Beetle Spin
Hot Season: June through August
Hot Tip: Fish early or late in the day, there is little cover and the cove can get warm if there isn't a breeze.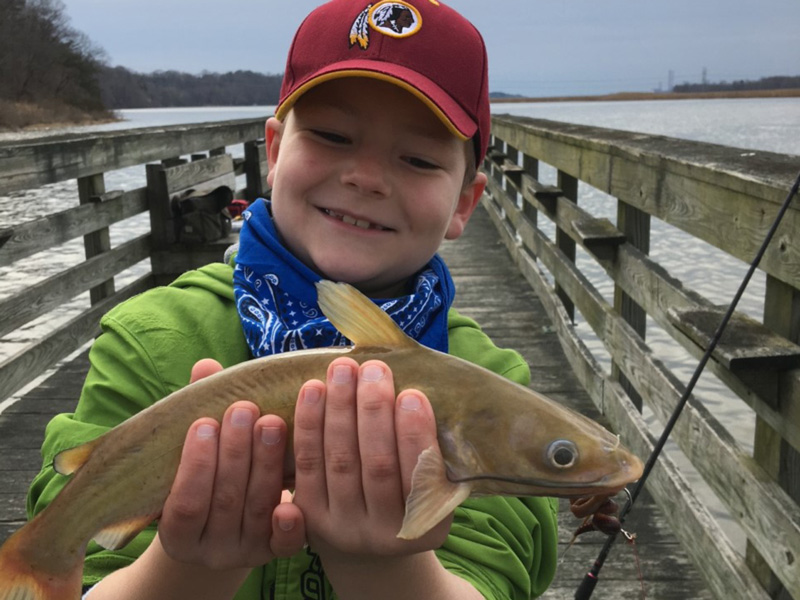 8. Solomons Island -  The area and creeks around Solomons Island provide a micro-version of the Chesapeake Bay. Solomons sits just a few miles up-river from the Bay, is tidal, and holds the same species of fish. This area has a large fishing pier under the Governor Thomas Johnson Bridge, plus boat ramps and kayak launch.
Hot Bait: A half-ounce jig head with a five-inch electric-chicken paddle tail
Hot Season: Late July through August
Hot Tip: Troll for bluefish and mackerel during the summer season just north of the Governor Thomas Johnson Bridge.
9. Mill Creek - To the north of Solomons Island you'll find Mill Creek. Fish the riprap points and flats found throughout the creek to find white perch, puppy drum, speckled trout, and rockfish. Fish from the mouth of the creek to where the creek splits at the green and red channel marker.
Hot Bait: Paddle tail jigs
Hot Season: Summer and fall
Hot Tip: Cast under the docks.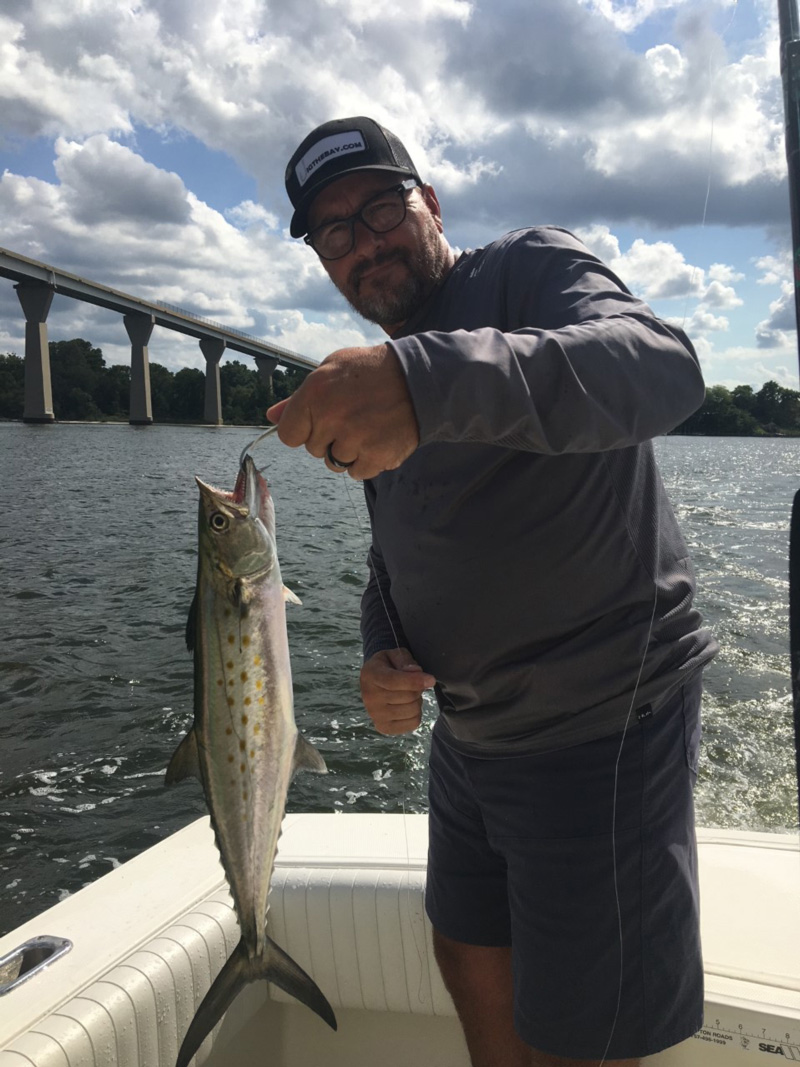 - By Eric Packard
Sign up here to get the weekly FishTalk Chesapeake Bay and Mid-Atlantic fishing reports in your email inbox, every Friday by noon.