Shimano Conquest MD: National Conquest
People, there's a new Shimano Calcutta out there and it's called the Conquest MD. Yes, that's right, the fishing in Maryland is so off-the-hook awesome and the state is so uber-cool in so many ways that Shimano actually named a reel after it!! Well, maybe there's some chance it's a coincidence. But the cultishly state-loving Marylanders among us know that in reality, there's got to be at least a subliminal connection. Shimano made the Conquest MD 300 and 400 with the SVS MD Tune Braking system, so you can throw large swimbaits and similar lures with minimal worry of backlashing. These new models also boast a long handle design to work with the Infinity Drive (supporting the pinion gear with the spool shaft rather than a bearing for more power with lighter winding), boosting power when under load. The Calcutta Conquest MD features X-Protect waterproof construction to beat the saltwater environment, too, so you can look forward to years of use on the Bay. Beyond all those features and the Calcutta line's rather epic reputation, it's critical to also note that this reel is ideal for heaving Heddons off Havre de Grace, bouncing BKDs near Baltimore, and reeling Rapalas in the Rhode River. For you anglers south of the Potomac, hopefully there's a VA model in the works. Price: $599.

Mastervolt MLI: Power to the People
You're looking for MORE POWER? A regular 12- or 24-volt battery can only get you so far. Lithium ion can take you a bit farther, and to maximize the might you'll want the latest and greatest in marine juice-boxes. Starting this year that comes in the form of the LiFePO4 Mastervolt MLI Ultra series. Available in 12- and 24-volt packages, the MLI Ultra series boosts the energy-to-weight ratio by 20 percent over older lithium-ions. That means a pair of 200 amp-hour lead-acid gel batteries weighing close to 300 pounds could be replaced by a single MLI Ultra 24/6000 weighing a mere 103 pounds. They feature a battery management system with a self-learning balancing algorithm, have integrated carry handles, can discharge to 80 percent (as opposed to 50 percent for lead-acid batteries), and have a lifespan of over 3500 cycles. Price: $3644 and up.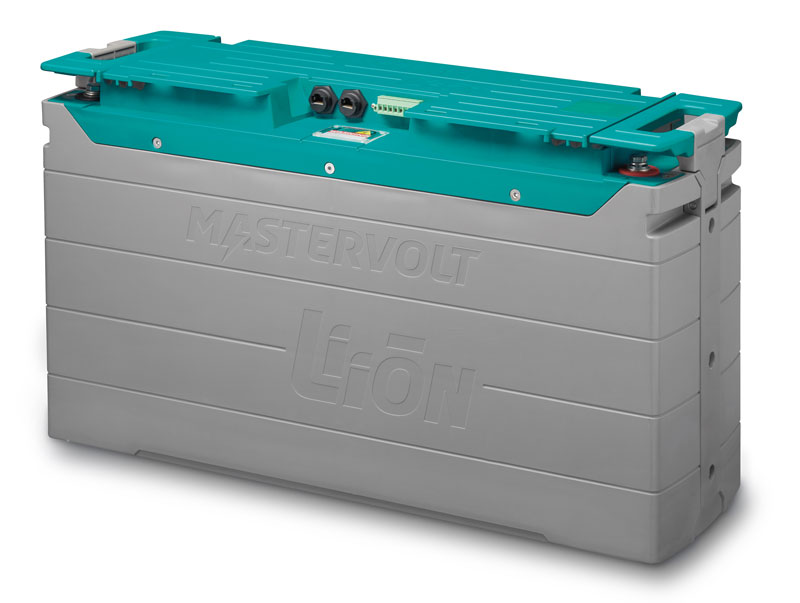 Catch All Tackle: Shopping Spree
True story: we sort of ran out of cool new gear to talk about this month, so we poked around a few of the websites for FishTalk advertisers (heck, we don't want to leave any of the family behind!) and ended up on Catch All Tackle… which led to an unexpected shopping spree. Steal number one: they have ball-bearing swivels for $12.49 for a 12-pack. A TWELVE pack. These things usually go for two to three times the price. "Add to cart," clicked. Then we found Green Machines — an utter must-have for offshore — priced at 10 bucks. Click! Then we came across a 100-yard spool of 30-pound fluorocarbon for $26.99, which looked like a decent price since a quick Google search turned up one of the big-name brands for $29.99. Except when we read the fine print we found that was for a 50-yard spool, not 100 yards. Click and double-click. Check it out for yourself, people, this one's a find.