Doing a marine electronics upgrade for your boat can have a major impact, and marine electronics manufacturers have been busy — very busy — with 2022 new product introductions. So, we decided to dedicate this chunk of digital territory to looking at some cool new electronic goodies in store for the new year.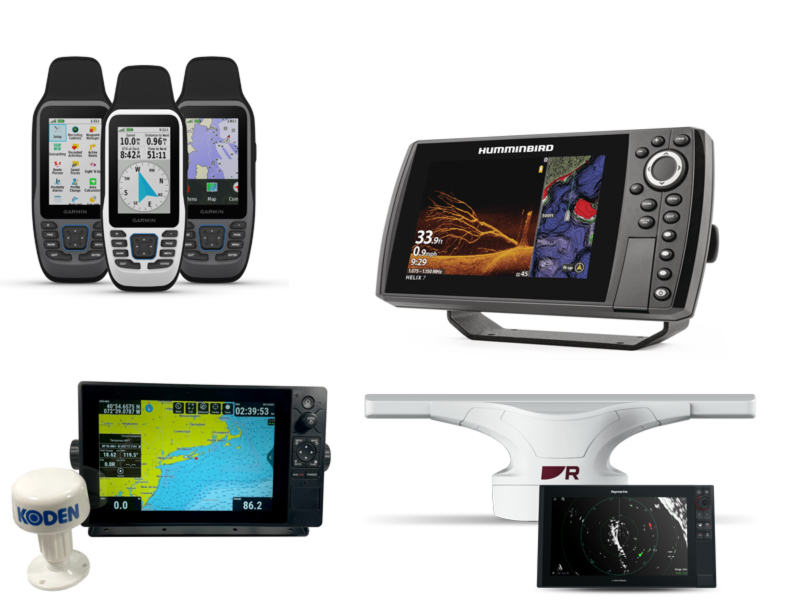 Raymarine marches into the new year with a new radar called the Cyclone, and this one's a doozy. Designed to integrate with the Axiom line of MFDs, the Cyclone is a solid-state radar that combines CHIRP pulse compression with beam-sharpening to see out to a distance of 72- (Cyclone) to 96 (Cyclone Pro) nautical miles. That's the equivalent of a six- or 12-kW magnetron blast, but without all the downsides of old-school magnetron radar. It provides Doppler target tracking for color-coding moving returns and auto-tracking of up to 50 ARPA targets at one time. Raymarine also says the bird mode for these units works wonders, and you'll have no problem spotting those gannets and frigates from afar. Antenna are available in three-, four-, and six-foot open-array models, and feature a sleek low profile that stands just 13.1 inches tall. Price: $6999.99 to $9749.99.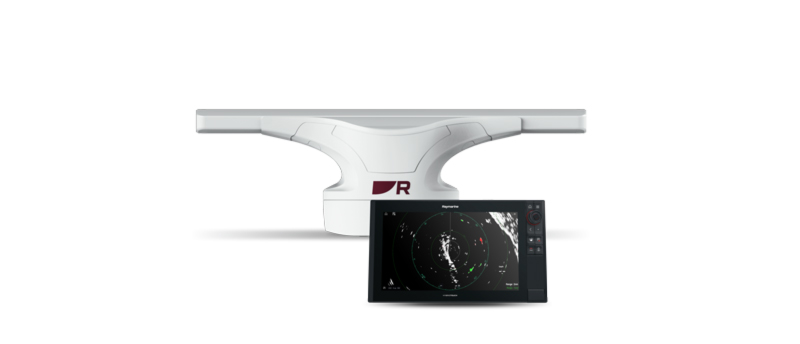 We don't see all that many new handheld GPS units hit the market these days, but Garmin has revamped and reintroduced its 78 series in the form of the new GPSMAP 79 marine handheld units. These feature a three-axis tilt-compensated compass, utilize GNSS with support for multiple constellations, have a base map or optional built-in BlueChart g3 coastal charts, and a larger, optically bonded display with 2.5-times higher resolution than its predecessor. Added bonus: the GPSMAP 79 floats. Battery life is up to 19 hours and memory is 8GB. Price: $299.99 basemap/$349.99 BlueChart g3.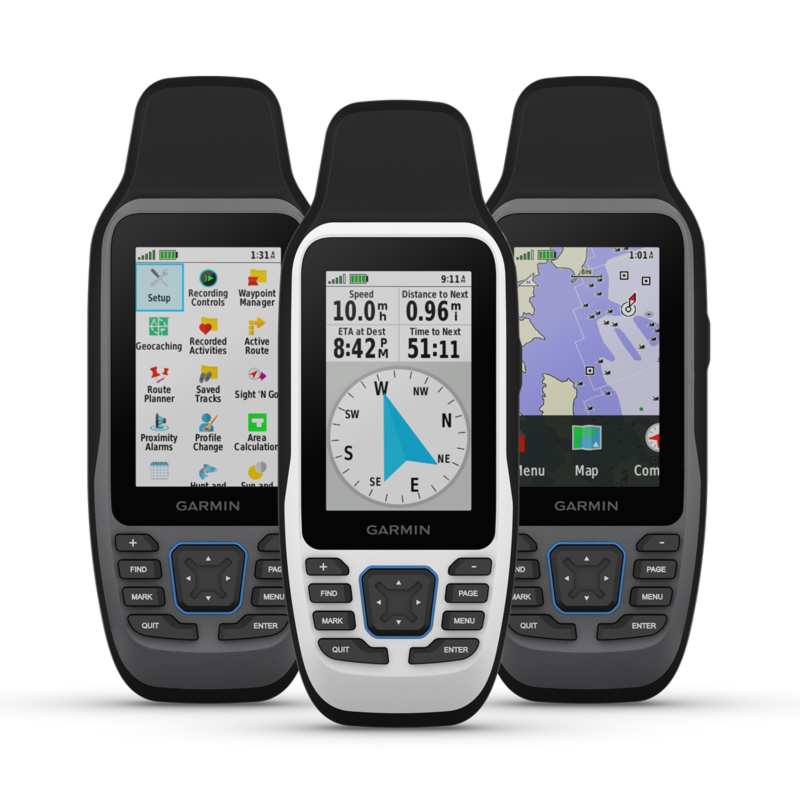 Koden has introduced the new KM-series Multi-Function Intelligent Display Systems, the first line of MFDs from this company, in 10.4-inch (KM-1100) and 21.5-inch (KM-1210) displays. Both offer Android operating systems and an advanced non-air-gap, multi-point capacitive touch-screen for superior viewing from any angle and slick fingertip control. The KM units include AIS transceiver abilities with AIS targets overlay on charts, variable range rings, and selectable AIS output power selection. KM units support a variety of electronic chart platforms, including S-57, S-63 ENC Charts and C-MAP MAX. The system also allows for overlaying satellite imagery and user layers on the charts, providing additional critical data and a three-dimensional presentation. Engine, fuel consumption, performance, and nav data are all in the mix and the KMs can also interface with NMEA-2000, NMEA-0183, Ethernet, USB, WI-FI, Bluetooth, and cellular. These MFDs are engineered to integrate with Koden black-box sonar, sounder, and radar modules. Price: $1699/$3699.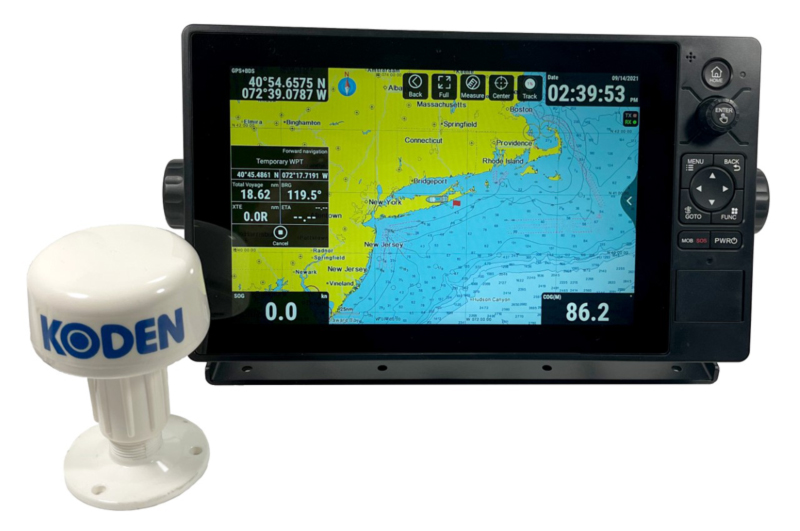 Humminbird has upgraded the HELIX 7 with new HELIX 7 G4 (non-networking) and G4N (networkable) models, both of which feature improved HD 1024-by-600-pixel displays. Along with improved resolution the G4 models have base-maps included with depth contours and nav aids for U.S. coastal waters plus over 10,000 lakes and rivers. The units are also capable of AutoChart Live, so you can do your own mapping down to one-foot contours in real time. MEGA Side Imaging and Down Imaging models are available, and all have dual-spectrum CHIRP 2D sonar as well. Added bonus: three preset view keys let you set up the screen in multiple ways and come back to your favorites whenever you like. G4N models offer everything the G4 does plus are compatible with MEGA Live Imaging, offer ethernet and Bluetooth connectivity, have an additional microSD card slot, and are NMEA 2000 compatible. Price: $499.99 to $699.99 for G4 and $649.99 to $899.99 for G4N.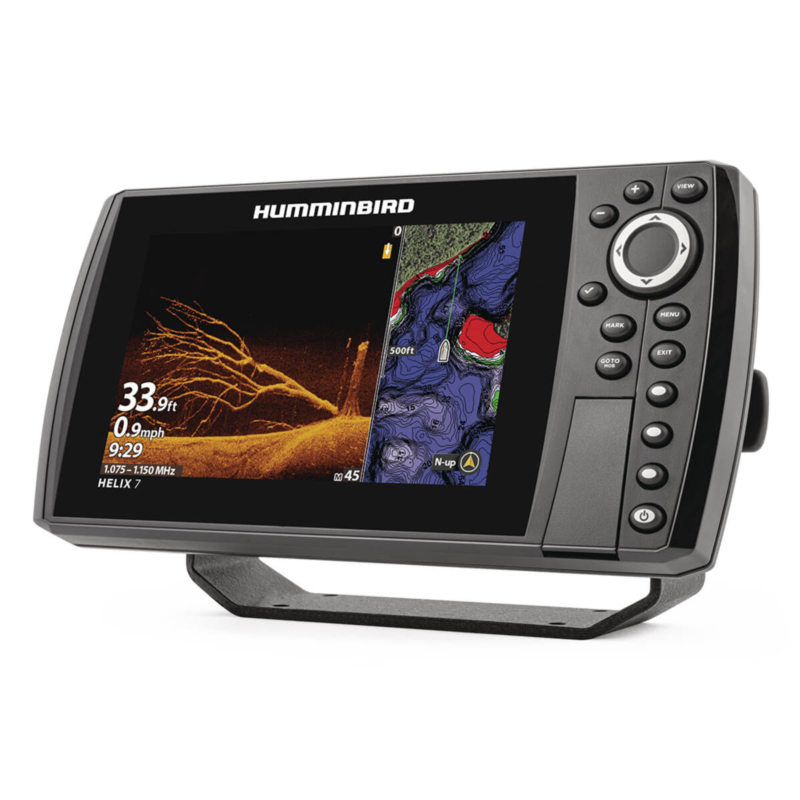 Wait a sec - if you're about to indulge in an electronics update, first be sure to check out Five Tips for Choosing a New Fishfinder.