If you're in search of some hot new fishing gear for the summer of 2021, check out these three top picks. We've spent the past many months looking at and testing this stuff, so you know what will best match your needs before you buy.

Costa Del Mar Pro
You need a new pair of sunglasses that not only protects your eyes from that blazing sun, but also has full polarization, the superior clarity and scratch-resistance of glass, scratch-proof encapsulated mirroring, and 22 percent less weight than average polarized glass sunglass lenses? Then it's time to check out the Costa Del Mar Pro series. We've been wearing the Faintail Pro for months now, and have discovered that these glasses not only perform every bit as well as you expect from a pair of Costas, they're also a lot more comfortable than the average pair of glasses. The nose pads are vented and adjustable, and channels and eyewear drains keep sweat from running into your eyes while you're trying to spot those sunning cobia and darting dolphin. Lenses are available in blue mirror (our favorite for peering through ocean waves), green mirror (high contrast that's ideal for sight fishing in Lower Bay and inshore waters) gray silver mirror or gray and copper silver mirror or copper (best for land-lovers and everyday use — yawn), and sunrise silver mirror (good for low-light conditions). Frames are available in gray, black, and wetlands. Price: $249 to $269.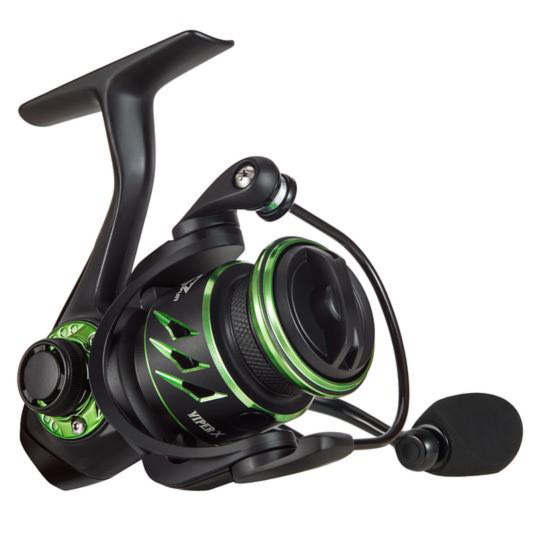 Piscifun Viper X
If you're lookin' to go bassin' on a budget, the Viper X from Piscifun can surely get the job done. We've been testing out the 3000 model since the past winter while fishing in the eastern shore millponds. Paired with a medium weight spinning rod, the Viper X effortlessly reeled in a variety of species including crappie, bass, and chain pickerel up to 24 inches. The lightweight graphite body feels comfortable in your hand and thanks to 11 stainless-steel bearings the reel's action is considerably smooth for its price point. The sealed drag knob comes with additional washers to increase resistance. After a few months of hard use and storage in the truck some of the green paint has started to fleck, but functionality remains optimal. For a solid spinning reel that won't break the bank, the Piscifun Viper X is one to check out. Price: $45.99.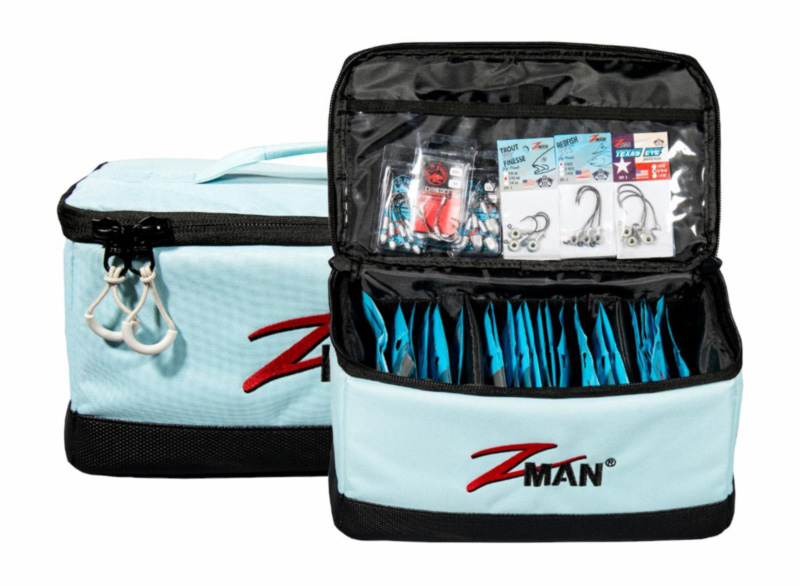 ZMan Bait BlockZ
Light-tackle jiggers love their plastics, but getting a handle on keeping all those pouches with their baits of different shapes, sizes, and colors can be a challenge. That's why ZMan developed Bait BlockZ storage totes. Bait BlockZ are customizable, with removable Velcro dividers. The totes are sized to fit up to 35 standard seven-inch ZMan zip-locking ElaZtech bags, and construction is 600 denier waterproof fabric with a zippered lid and a rubberized bottom panel. There's also a clear stowage pocket in the top for organizing jig heads and hooks, plus an exterior mesh pocket for tools and leader spools. Or, should we say spoolZ? Price: $49.99.
BONUS GEAR PICK: Gerber Multi-Plier 600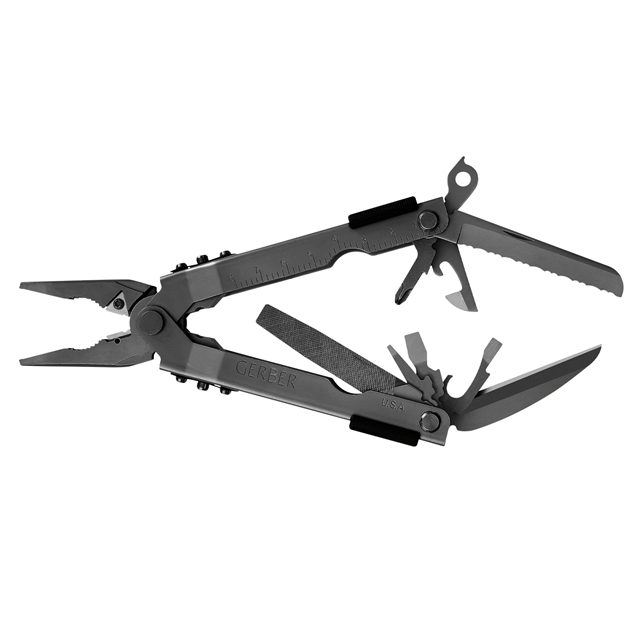 Gerber Multi Plier 600
The Gerber Multi Plier 600 isn't new, but we're adding it in as a bonus. Why? Well first off, this is one seriously stout multi tool and is actually the number-one selling multi tool platform to the US military. More important to us anglers, it has 14 tools that can help with everything from on-the-spot reel repairs to crimping barbs to filleting fish. The tool is made of stainless-steel (in the US of A, no less) and the cutters have tungsten carbide inserts that can be rotated 120-degrees to expose new sharp edges when they get worn down. If it eventually becomes necessary, they can be replaced altogether. You could buy a cheap multi tool and watch it melt into a rusty hulk after a season or two, or you can spend $85 and get the real thing. And now, for the ulterior motive: We're members of Gerber's affiliates program, so if you click on the button and buy a Multi Plier 600 right now, FishTalk will get a cut and you'll be helping us keep the lights on - how cool is that!?