Another new year is upon us, and as we turn the page to a new calendar there's plenty of cool new fishing gear to check out. Is there an angler out there who doesn't love new fishing gear? Not a chance! Here are some of our favs coming down the pike:

Game On DuraTech Tooth Resistant Soft Plastic Lures
When the bluefish and mackerel come to town savvy anglers switch to bite-proof plastics, but those things are no panacea. Some are difficult to rig on the jighead, while others get pulled down the hook shank with every hit. Game On! Lures said their DuraTech tails were better than the norm so we gave them a fish-test — and they came through with flying colors. Retrieved through schools of mixed blues and rockfish boiling the water in Eastern Bay, a single tail lasted for 45 minutes and fooled fish into biting on virtually every cast. Along with some serious tooth-resistance, we loved that these six-inch PVC-free plastics slide easily onto the jighead and stay put a lot better than many competing brands. Both jerkbaits and paddletails are available (five- and seven-inch jerks and six-inch paddles) in a range of colors. Price: $8.99/pack (three to eight tails depending on size and type). Added Bonus: the Game On! people are anglers like us (this brand is not owned by some mega-company) and they have generously contributed prize-packs to Team FishTalk/PropTalk's Fish For a Cure fundraisers multiple times.
---
Shimano Trevala Fishing Rods
Looking for an offshore light tackle jigging rig? The Shimano Trevala is a classic choice, and was one of the original LTJ rigs that could handle big-game species like tunas and the power of heavy braid line. Now, however, Shimano has given the Trevala a re-do and introduced a new version of the series. This first difference you'll notice is in the butt section, because the new Trevalas have a gimbal under a cap. Guides also enjoy an upgrade, and additional carbon fiber wraps have been added to the blank to increase its ruggedness and reduce twisting. We checked 'em out at the ICAST show this past summer, and much as we love the old Trevala, found they've made them even better. Trevala models are available in spinning and conventional models, from 5'8" to 7'0". 
---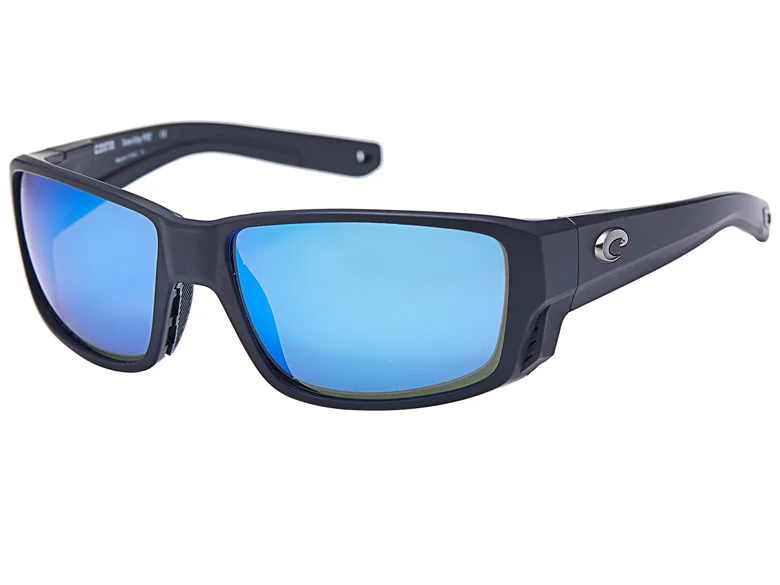 Costa Tuna Alley Pro
We don't have to tell you about the uber-awesome optics of Costa sunglasses, their 100-percent UV protection, or how their "Beyond Polarized" lenses filter out harsh yellow light and absorb HEV blue light, because you almost certainly know about all that stuff already. But beyond all the usual Costa perks their new Tuna Alley Pro has a few fishing-specific perks to pay attention to. There are sweat management channels along the temples to drain away moisture, and integrated drains at the bottom of the lenses to prevent water buildup inside the frames. The rubbery adjustable nose pads are more durable than those used in the past, and the temple tips also have a rubbery patch to improve the glass's grip. When we tried 'em out, however, what struck us first was how light these are for sunglasses with real glass lenses, as well as how well they wrap around the side of your face and block sunlight from creeping in around the edges. They're available with blue, green, or silver mirror, as well as non-mirror gray, and frames are available in black and Wetlands (similar to a tortoise shell pattern). Price: $284. Special Thanks: Costa was one of the generous companies who donated to this year's Fish For a Cure fundraiser, and some lucky angler out there is enjoying their Tuna Alley Pros right now as a result.
---
Bixpy Kayak Electric Motor
Does it always seem like the next hotspot is just a little too far to pedal or paddle in your fishing kayak? If so, the Bixpy J2 might be of interest. This electric propulsion system includes a brushless electric motor with a shrouded propeller, the mount, and a 25.5-volt 378-watt-hour lithium-ion battery that's waterproof and even floats. The battery is shaped to fit under a common kayak seat and can propel a kayak for about 80 minutes at top speed or up to 12 hours at slow speeds. Just what is that speed? Depending on the kayak model and load, Bixpy says the range is 4.5 to 6.5 mph. Bixpy also offers a wide range of adaptor mounts fitted for different specific model kayaks, and the entire package weighs in at under 10 pounds. Price: $1199. 
---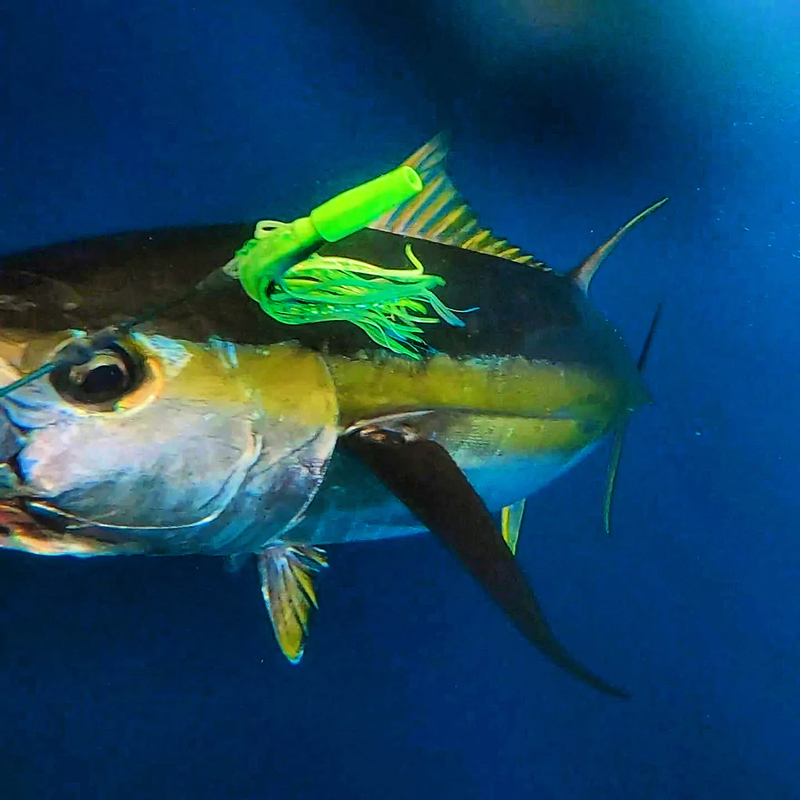 Imperium Lures Nano Lure 5-Pack
The folks at Imperium Lures were kind enough to donate two packages of lures to our Fish For a Cure fundraiser auction this year, and we have to admit that when we laid our eyes on the rigged Nano Lure 5-Pack, we were tempted to grab it and run for the door. The Nano series lures are 6.5-inch trolling lures in two flavors: Super Smokers which create a "smoke trail" of cavitation bubbles as they wiggle, and HexaJet heads, which run straight and leave a straight smoke trail in their wake. Imperium says the Super Smokers are ideal for mahi and ahi while the HexaJet is perfect for wahoo, but either of the above will catch all of the above. Pre-rigs have their floppy rig hookset and come in a five-pocket lure bag. Price: $159.99. Thanks Imperium for the Fish For a Cure support!
---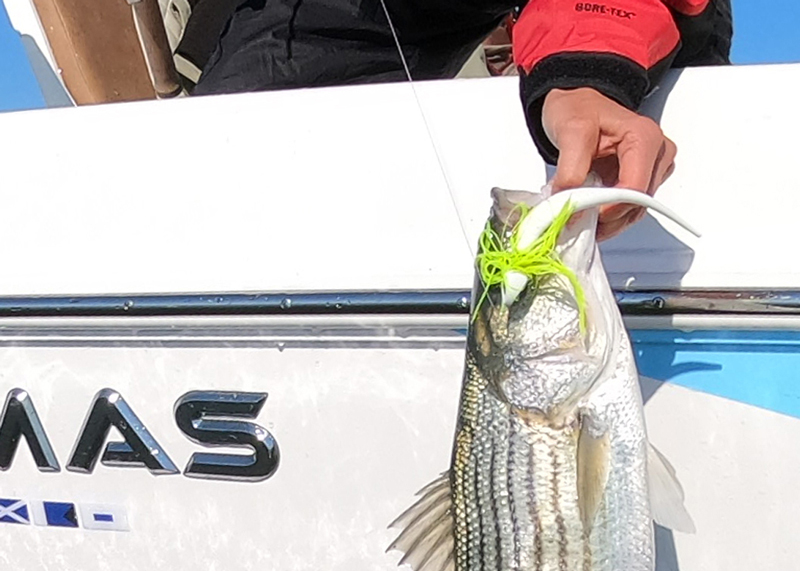 BKD Lures
We're pretty sure we don't need to introduce you to BKD lures. We've talked about their six- and 10-inch plastics about a million times in articles, videos, and fishing reports; suffice it to say that these soft plastics are, in fact, candy to a rockfish. They don't have any brand-new lures to yap about at the moment (though if you haven't checked the color selections in a while you should go to bkdlures.com and take a look, because the range has expanded to 12 different options), but we're making some room in New Gear this month to thank BKD for again generously donating two selections of lures for our Fish For a Cure fundraiser auction. Thank you, BKD!