Flying can be tough for an angler looking to do some Maryland and Chesapeake Bay fishing. You have to pack your rods up in a tube, your bait knives and hooks need to be checked, and if you try to wiggle that landing net into the overhead compartment everyone else on that plane will be staring at you like you had three arms. Still, despite all the hassles it can be well worth the while. If, that is, you're flying to one of these topnotch Maryland fishing destinations.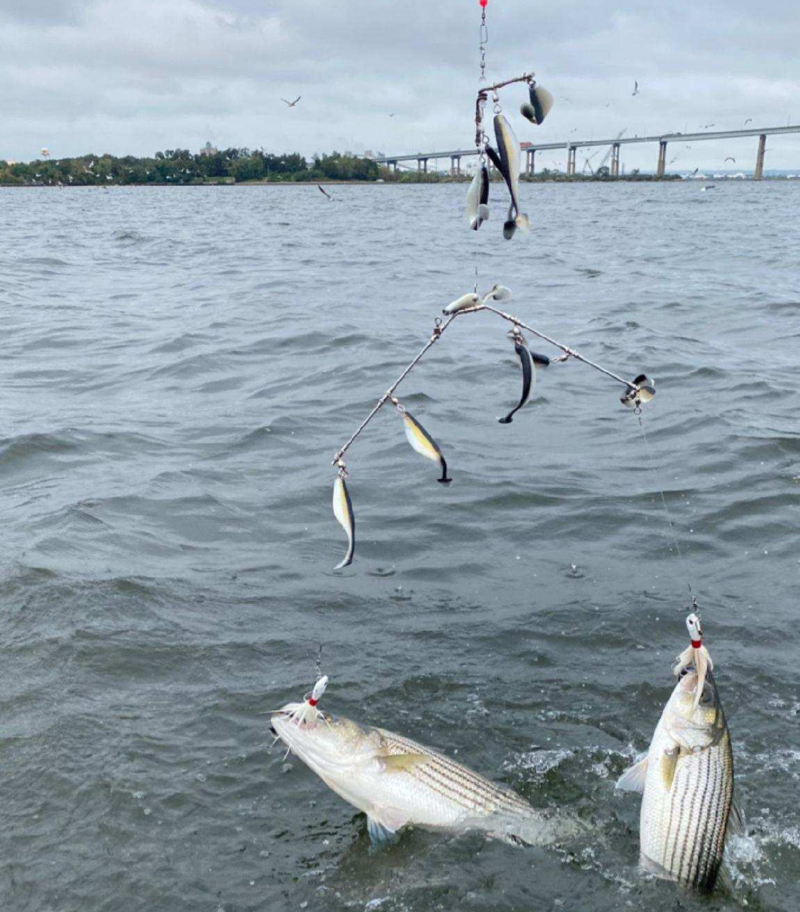 Why Fly BWI?
Baltimore-Washington International Airport might not jump out as an angler's first choice of destinations, but there's some fabulous fishing amazingly close to this hub of human motion. Grab your bags, jump in the rental car, and in a few short minutes you'll be in Baltimore and within casting distance of the Patapsco River.
The Patapsco is one of the most under-rated Chesapeake tributaries for fishing, probably because of the fact that a major metropolitan area sits at its headwaters. Don't let that fool you. The structure provided by endless piers and bulkheads stretching from Fells Point to the Francis Scott Key Bridge hold fish. Cast small spinnerbaits like Beetle Spins and Perch Pounders up close to the pilings and you'll encounter all the white perch you can handle from late spring through the late fall. Up-size your offerings to five- to seven-inch soft plastics and rockfish will be in the cards.
FISHING TIP: Pay special attention to the riprap along Harbor Point, Fort McHenry, and along the south side of the Ferry Bar Channel. Rockfish love riprap, and this doesn't change just because you're in the shadow of downtown Baltimore. Also consider heading south to the Key Bridge, and fish the pilings as well as Fort Carroll and the slag heaps lining Sparrows Point. All hold fish on an amazingly regular basis.
Accommodations and Amenities
Um, people? This is Baltimore we're talking about. There are few towns or cities in this state or any other which have a wider selection of hotels, restaurants, and whatever other sorts of amenities you may desire. What many folks may not realize is that this includes fishing charters and boat rentals, as well. If you're flying into town you probably didn't bring your own boat (unless it's exceedingly small), but there are still plenty of options for leaving land in your wake. Try googling "fishing charters in Baltimore" to see some options.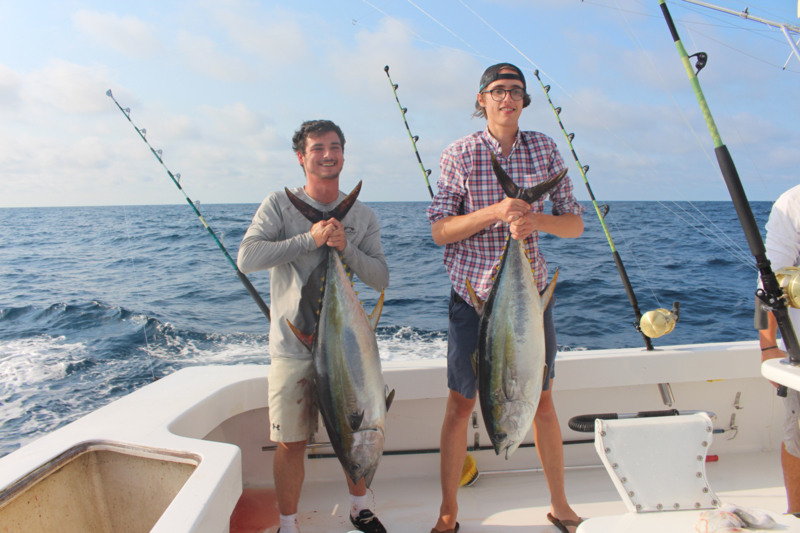 Soaring to Salisbury
Salisbury-Ocean City Wicomico Regional Airport may be small compared to some airports, but it enjoys regular flights on American Airlines, has ground transportation options including rental cars and shuttle service, and most importantly can serve as a jumping-off point for multiple angling options.
Dating back to its founding in colonial times, Salisbury itself has been riddled with excellent fishing. The Wicomico River and the multiple millponds that feed it are rife with pickerel, crappie, bass, and yellow perch. And thanks to excellent public access via areas like the City Park, Schumaker Pond Park, Canal Walk Park, and Pemberton Historical Park, you can walk many different shorelines casting as you go in a single day.
FISHING TIP: Suspending a minnow on a shad dart under a bobber will produce multiple species in these freshwater areas; use small minnow for the crappie, and large minnow for the pickerel and bass. Beetle Spins and similar small spinnerbaits, tube jigs, and inline spinners can also be very productive in these waters.
Anglers willing to do some post-flight travel will discover that they can head east or head west and both directions will hold some serious attractions. To the west and south-west is the Tangier Sound, Janes Island State Park, and the town of Crisfield. These waters are the gateway to off-the-hook speckled sea trout, rockfish, and red drum bites. And in these areas you'll find plenty of charter boats for hire, kayak and canoe rentals, campsites, and even cabin rentals. If fishing the Tangier sounds tempting, check out the Somerset County Tourism and Maryland DNR Janes Island State Park webpages for trip-planning and additional information.
FISHING TIP: Cast bloodworms on bottom rigs from the shores of Janes Island State Park, and you'll likely have tons of croaker and spot in your future. If you want to expand that list to include species like stripers, specks, reds, and flounder, note that your chances of success will go way up if you rent a kayak or canoe. On-site vendors offer rentals at the marina boathouse.
What about heading east, instead? Now you've got Ocean City in your sights, and serious beasts of the open Atlantic are within range. In fact, the list of pelagic species you might encounter when fishing out of Ocean City is rather spectacular: Yellowfin tuna, bluefin tuna, bigeye tuna, albacore tuna, wahoo, mahi-mahi, sharks of all varieties, white and blue marlin, and swordfish are all swimming in these waters. Drop a bait down to the bottom and you might encounter strange creatures like golden tilefish and black-belly rose fish, or spend some time inshore over a wreck or reef and you can catch black sea bass, doormat flounder, triggerfish, and tautog. At the same time cobia may pop up swimming along the surface, and bluefish or Spanish mackerel may suddenly be spotted in a feeding frenzy.
That oceanic action doesn't even begin to address the myriad of fishing possibilities you can also enjoy fishing from shore in Ocean City, or by renting a boat on the bayside. Surf fishing is always a popular bet for kingfish, spot, bluefish, and more (check the Town of Ocean City website for information on restrictions). The Inlet Park, the public fishing piers at Ninth and Third Streets, and the Oceanic Fishing Pier give anglers a shot at striped bass, tautog, flounder, and blues, among others. Added bonus: unlicensed anglers can fish from the "free fishing zone" along the bulkhead between Second and Fourth Streets (with free registry required; call (855) 855-3906).
FISHING TIP: When fishing the bulkheads and public piers, cast out into the current to shoot for fish like flounder and croaker. But if you have tautog on your sights (usually during the cooler months of the year), try dropping sand flea baits right next to the bulkhead or pilings. These fish are usually found right up against the structure.
Fishing charters are available at:
Boat rentals are available at:
Accommodations and Amenities
Salisbury is a sizable town, and you'll find plenty of hotels and restaurants. This is also a venue with a vibrant arts scene, including a downtown Arts & Entertainment District with numerous events and live concerts — Salisbury has even been home to the National Folk Festival for four years running (this year from August 22 to 28). For more information visit salisbury.md.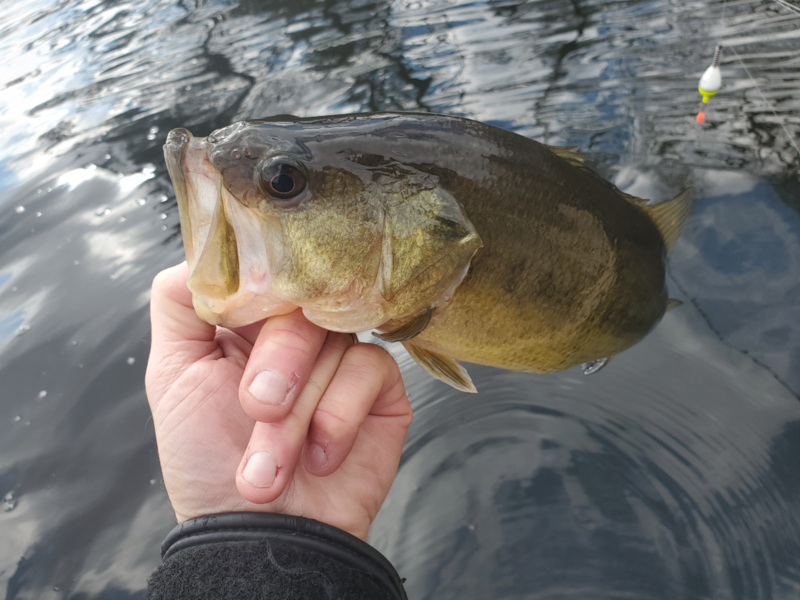 Flying High in Hagerstown
Hagerstown Regional Airport is one of the oldest continuously operating airports in the country, first having fielded flights in 1928. In fact, there's even a Hagerstown Aviation Museum which holds free "Open Airplane" days when you can climb into the cockpits of some of the airplanes that were built right in Hagerstown (once the site of a major Fairchild Aircraft manufacturing facility). Allegiant flies into Hagerstown from Florida and many private pilots use the facilities, which include ground services like car rentals, taxis, and bus services. What we're really interested in, of course, is the casting and catching this area has to offer.
Just south-west of town the mighty Potomac River rolls by, and in this area it's prime territory for smallmouth and largemouth bass plus panfish. But this is also a stretch of the river where you have a shot at tying into a muskellunge, a challenge that would whet the appetite of any dedicated freshwater angler. Another option for Hagerstown anglers is to head west a bit to Conococheague Creek, which zigzags its way from the Pennsylvania border north of town all the way down to the Potomac and is riddled with smallmouth that have rarely seen a lure.
FISHING TIP: Crayfish patterns often rule the day in these waters, for both fly anglers and those fishing with conventional gear. Wee Craw crankbaits and crayfish-imitating tubes are killers.
Trout anglers may want to head east a bit instead, and check out Antietam Creek. While this name is usually associated with the Civil War, the creek that shares the epic battlefield's name is home to good numbers of brown and rainbow trout. And while most of the land surrounding Antietam Creek is private, the Antietam Creek Water Trail was created to assure good public access.
FISHING TIP: DNR electrofishing surveys have turned up the largest trout populations north of Hagerstown, so focus your efforts there.
Accommodations and Amenities
Hagerstown is large enough to support a good pick of hotels and restaurants, mostly clustered around Routes 81 and 40, but this portion of the state also has a number of Bed and Breakfasts and small inns plus numerous campsites. Check out visithagerstown.com for the rundown including a lodging directory, plus a link to a map of access points, parking, and put-ins for the Antietam Creek Water Trail.
So: are you ready to stretch your wings and fly to one of these topnotch Maryland fishing destinations? We certainly hope so. Because whichever you pick, one thing is for sure: there's no better state than Maryland to enjoy multiple forms of fishing after you fly into town.
See Part II: Fishing Maryland By Car
See Part I: Fishing Maryland on Foot
Sign up here to get the weekly FishTalk Chesapeake Bay and Mid-Atlantic fishing reports in your email inbox, every Friday by noon.