Tackle manufacturers keep up a steady stream of new and improved products, and we keep bringing you the latest and the greatest as quickly as we can. Last month we told you about some cool new fishing gear for the summer of 2022 but as the summer has progressed, more stuff just keeps on coming. So now, let's take a gander at: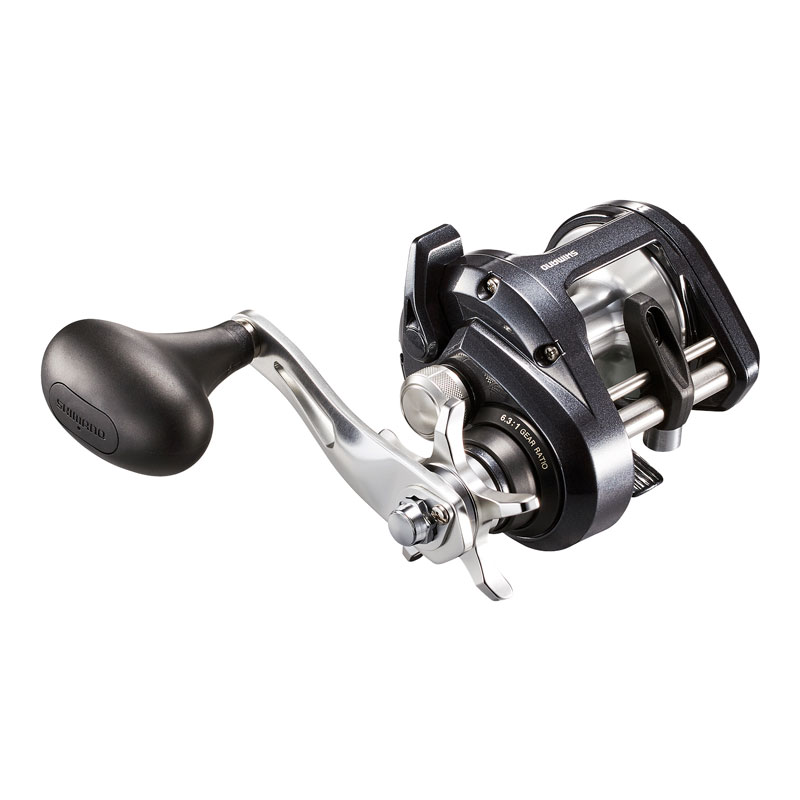 Shimano Tekota 800
Trollers, rejoice — Shimano has given the Tekota level-winder line a complete redesign, and models like the new 800PGLC will have you deploying a full spread then cranking back the fish in no time. Along with the (previously redesigned) 500 and 600 sizes, the new 800 has beefier gears, CoreProtect increased corrosion protection, S A-RB shielded bearings, the HAGANE high-rigidity metal body, and a cross carbon drag. The reel's a bit more compact than previous models thanks to the S-Compact design, but line capacity is still downright beefy with the ability to spool up 390 yards of 40-pound Power Pro on the smallest model, and 750 yards of 80-pound Power Pro on the 800 series. The 500 and 600 sizes put out a maximum drag of 24 pounds of pressure, and the 800s can crank out 35 pounds. Although we haven't been able to fish a new Tekota 800 yet we did get to handle one, and another feature we noted was a loud alert-raising clicker. The Tekotas, including the new 800, are also available in line counter models.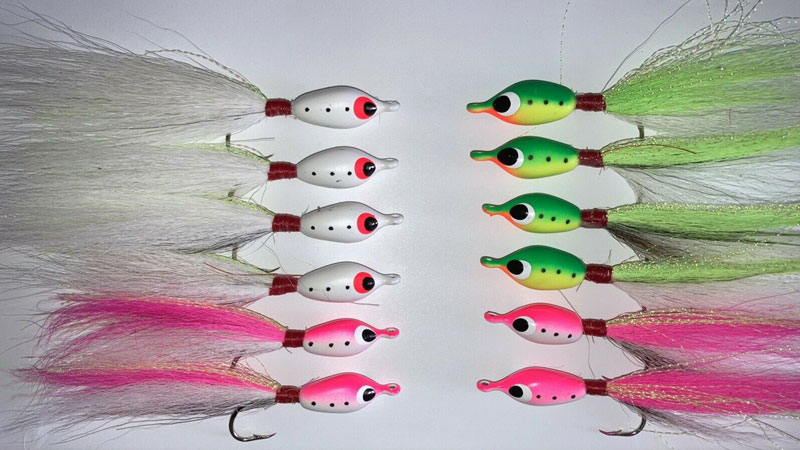 Tin Man Fluke Candy
Mirror, mirror, on the wall, who makes the prettiest floating jigs of them all? Maybe that's a judgement call, but we're pretty sure no one's going to argue that Tinman Fluke Candy floating jigs aren't in the running. These floaters are hand-tied and painted, and feature bucktail with multicolor patterns and flashy tinsel. We tried 'em out while drifting for flounder in the bay behind OC, and whatever you may think of how these jigs look, they absolutely catch fish — rigged three feet behind a drop sinker and sweetened with a squid strip they proved to be killers. Plus, unlike some similar floaters the Tinman variety has a stout saltwater-compliant hook. Price: $36/12-pack. Visit Tinmanlures on eBay to learn more.

Striper Sniper Lemon Lime
What long, wiggly critter do fish love to eat? Eels. And to our eyes, Striper Sniper Snake Worms look very much like eels. Evidently, fish feel the same way. We've been using their Lemon Lime seven-inch Snake Worm for a couple of seasons now, and found them highly effective for dressing out jigs when targeting both rockfish and cobia. Just look at the underwater pic we managed to snap off with the Go Pro — it says more than we ever can using mere words. Six colors are available, and the price for these tails is amazingly low. ADDED BONUS: Striper Sniper is a FishTalk supporter, and if you type the coupon code "FishTalk" in while shopping on their website they cost even less!