As Rocktober fades into Rockvember (or something) we know all you hardcore Chesapeake Bay fishing lovers aren't going to slow down one bit. So, what's next on the horizon? How about some cool new fishing gear to boost your catch? As you begin bundling up for the next fishing trip, consider equipping yourself with some or all of these new goodies.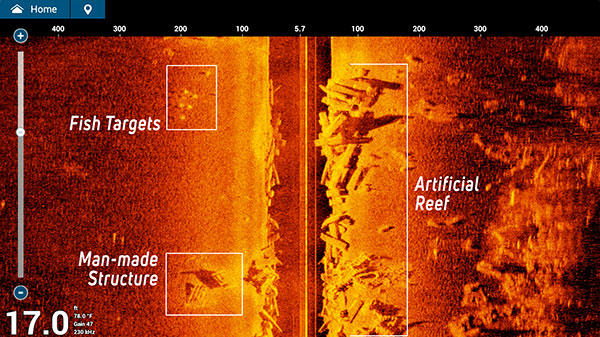 Furuno CHIRP Side-Scan
Furuno has announced a new software update for NavNet TZtouch3 which brings CHIRP side-scanning to the table. Sending the side-finding pings off to either side through a range of frequencies all at once, Furuno says range has been boosted to a rather eye-opening 750 feet to either side. The CHIRP Side-Scan transducer blasts out 150 watts per side and is available in both through-hull and transom mount versions. Cool Fun Fact: Furuno tested the system in the Chesapeake. You'll see shots from right here on the Bay in their video and in the published overview of CHIRP Side-Scan there are sample screen shots of Kent Narrows. And yes — you can see every piling in the marina. Price: Free software update for Furuno users. WooHoo! We love free!!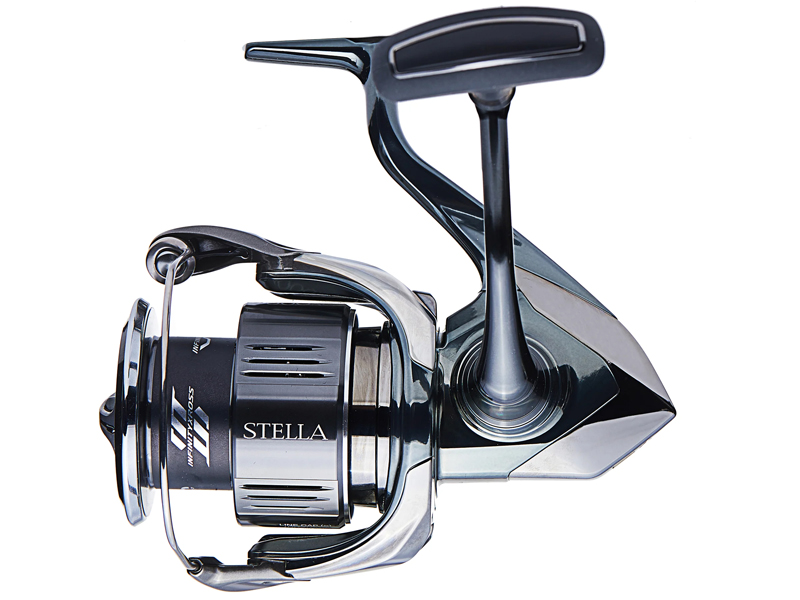 Shimano Stella
If you only fish with utterly stellar gear, Shimano builds the Stella just for you. This top-shelf line was updated this year with the FK series (which won Best New Freshwater Reel at the ICAST show), ranging from 1000 to 5000 sizes, for two- to 14-pound mono and 10- to 50-pound braid. These are amazingly light reels (the heaviest is a mere 9.2 ounces) which can put out seven to 24 pounds at maximum drag. Improvements over previous Stellas start with longevity; gear tooth design has evolved to spread the load over a wider surface area, and the main shaft is now supported by a low-friction bushing as opposed to the older pinion gear. The spool lip has also been redesigned to provide longer casts while reducing backlash and wind knots via a lower angle on the surface, and the slower-oscillation spool creates less line overlap to reduce friction on the cast. Price: $749.99 to $799.99.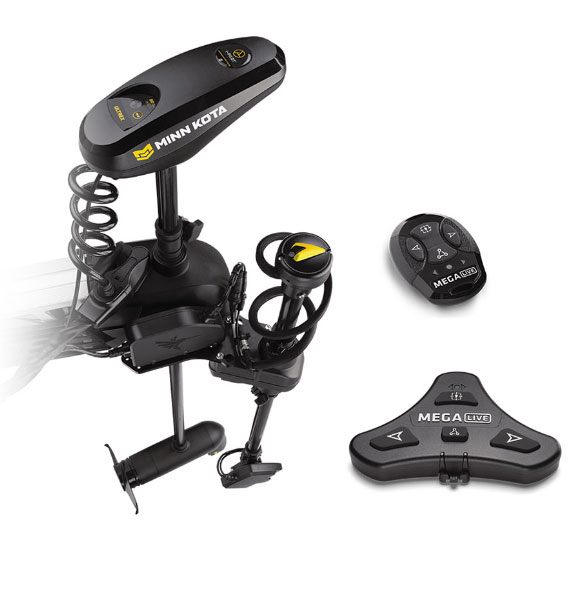 Humminbird TargetLock
Live imaging fishfinders are cool, but if you sit in Spot-Lock, you can't change the view — until now. Humminbird has introduced the TargetLock accessory, a mount and transducer shaft that is affixed to your bow-mount trolling motor but can move independently from it. That means you can "steer" a MEGA Live transducer beam, either via a foot pedal, integrated fishfinder, or handheld remote control, regardless of where the trolling motor is pointed. It can be used both while Spot-Locked and while on the move, and at the press of a button you can lock the transducer in on structure and the system will maintain the view even as the boat moves. Note that at the 2022 ICAST show, TargetLock won the Best New Electronics award. Price: $1499.99 to $2999.99 depending on the necessary trolling motor adaptor kit.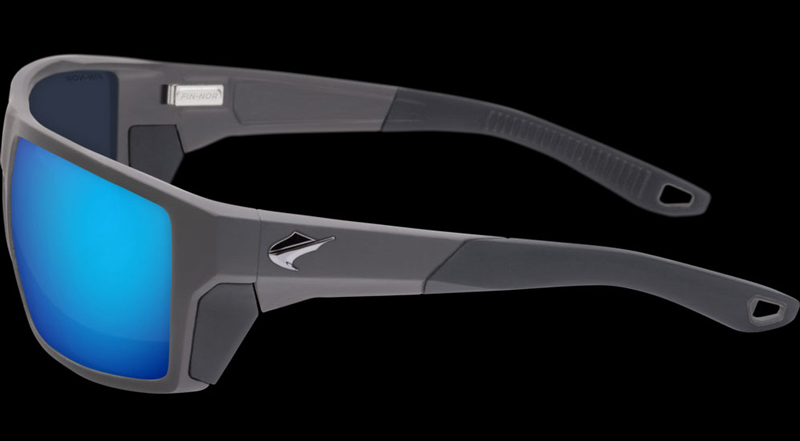 Fin-Nor Sunglasses
How many times have we seen fishing tackle companies roll out a new line of sunglasses, only to discover they're cheap and crappy? We don't have enough fingers and toes to make that calculation, but for once we've been pleasantly surprised. Fin-Nor sent us a pair of North Drops from their new line of sunglasses and we've been so impressed, they've taken over as the primary pair. Unlike the usual mass-produced junk, the lenses sit in Italian frames with spring hinges, adjustable nose pads, and temple pads. Seven-layer lenses in both polycarb and glass are available in a multitude of colors, and have oleophobic and hydrophobic coatings as well as PVA polarization. And yes, they do block 100 percent UVA/UVB rays. The comfort factor can differ with different people, of course, but on our heads these things fit like a glove and the optics they deliver is top-of-the-heap. Price: $159 to $279.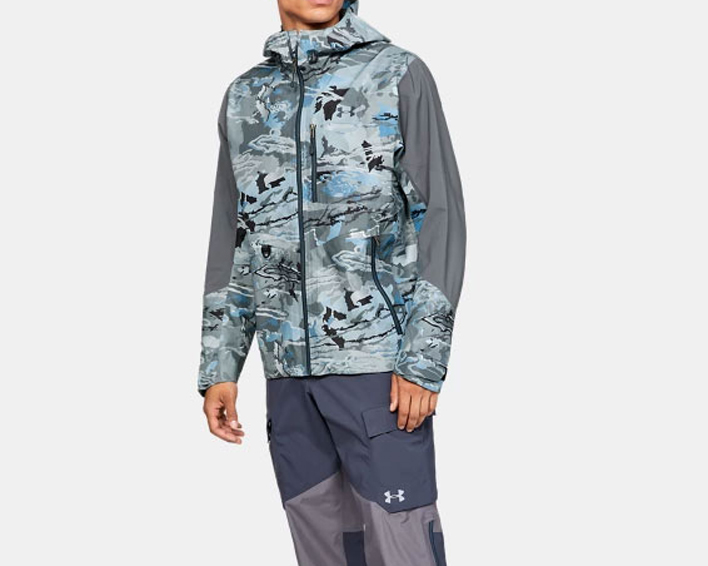 Under Armour Shoreman Jacket and Bibs
Under Armour has two new items of interest for anglers that go hand in hand: the Shoreman Jacket and Shoreman Bibs. These Gore-Tex garments are waterproof and windproof, yet still breathe. They're salt-resistant to prevent fading after use in the brine and the two-layer bonded fabrics have a smooth outside but a soft interior. The jacket features storm cuffs, an adjustable hood, three zippered pockets (two hand pockets plus one on the chest), and a D-ring for an engine cutoff switch attachment point. Bib highlights include 21-inch leg zips, three dual-entry cargo pockets, a reinforced plier pocket with D-ring attachment point, and adjustable suspenders. Price: $250 (jacket)/$260 (bibs).