Mercury Marine introduced a new line of V6 four-stroke outboard engines just a few months ago, and now they're following that up with a new line of V8 outboards, in 250 FourStroke and 300 FourStroke sizes. These new V8s are, like the other new engines, naturally aspirated and designed to offer plenty of torque through the powerband. They don't replace but instead complement the Mercury Verado line, are also being introduced in Verado models, and are in Pro XS and Mercury SeaPro commercial versions.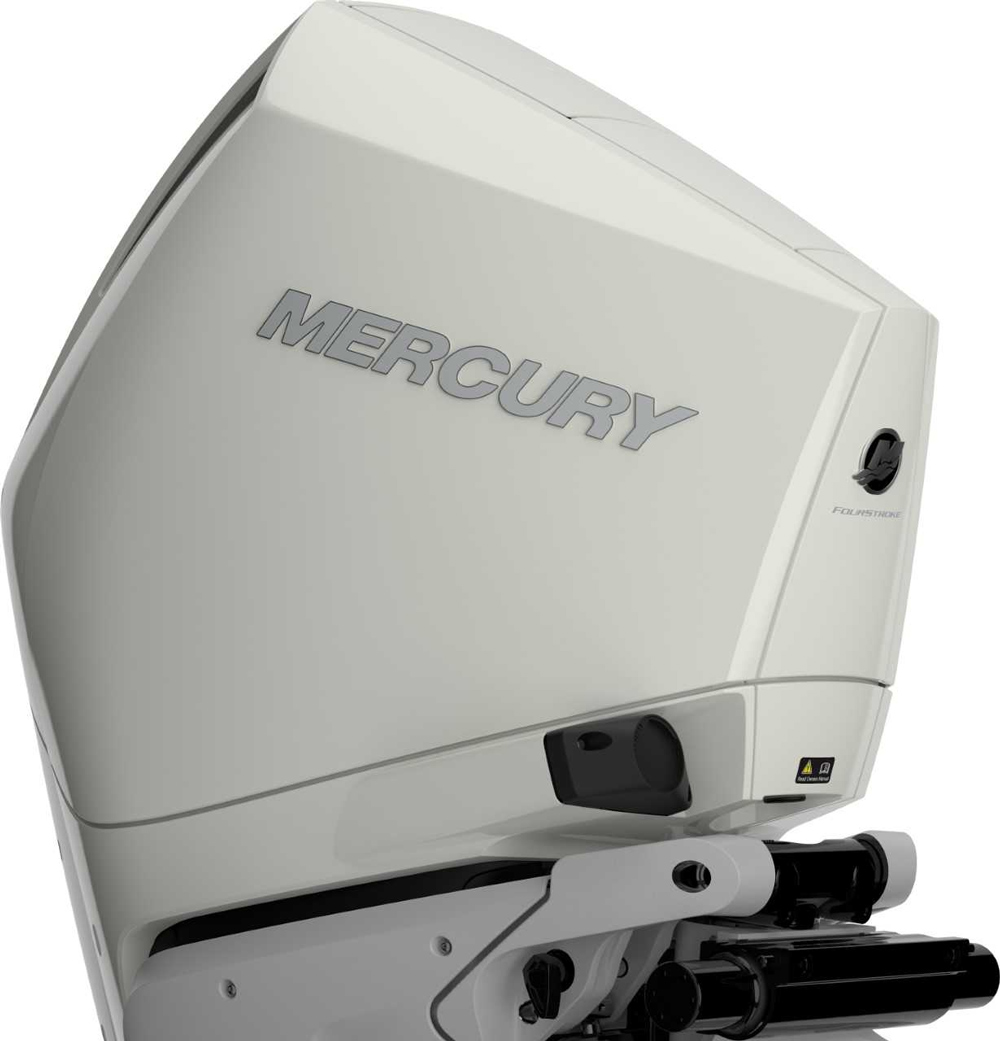 These new outboards feature 4.6 liter, 279 cid displacement blocks, and are designed on a narrow, 64-degree bank angle to keep them svelte despite their size and allow for mounting on 26-inch centers. They're dual overhead cam, 32-valve EFI engines and are rated to turn between 5200 and 6000 rpm at WOT. 
Mercury has put a lot of thought into what recreational anglers need in a big outboard, and come up with a number of features that should make life with a V8 noticeably easier. For starters, both hydraulic and power steering are available. The alternator puts out a whopping 85 amps and maintains a 20-amp output even at idle - you'll never run short of juice with one of these running, no matter how big your electronic armaments are nor how many systems your boat has. The cowl has a single latch release design and more importantly, a front access hatch you can flip up to perform basic maintenance checks like engine oil level. And following a trend set by BRP's Evinrude E-TEC G2 outboards, the new FourStrokes are available with multiple cowl colors so you can customize the look to match your boat.
The new Mercury line also has a couple of unique perks. One is Adaptive Speed Control, which maintains RPM as your boat works through rough seas, takes turns, or tows a load. The other, which we have to say is pretty darn smart, is a QR code printed inside the access hatch which you can use to get on-the-spot maintenance information.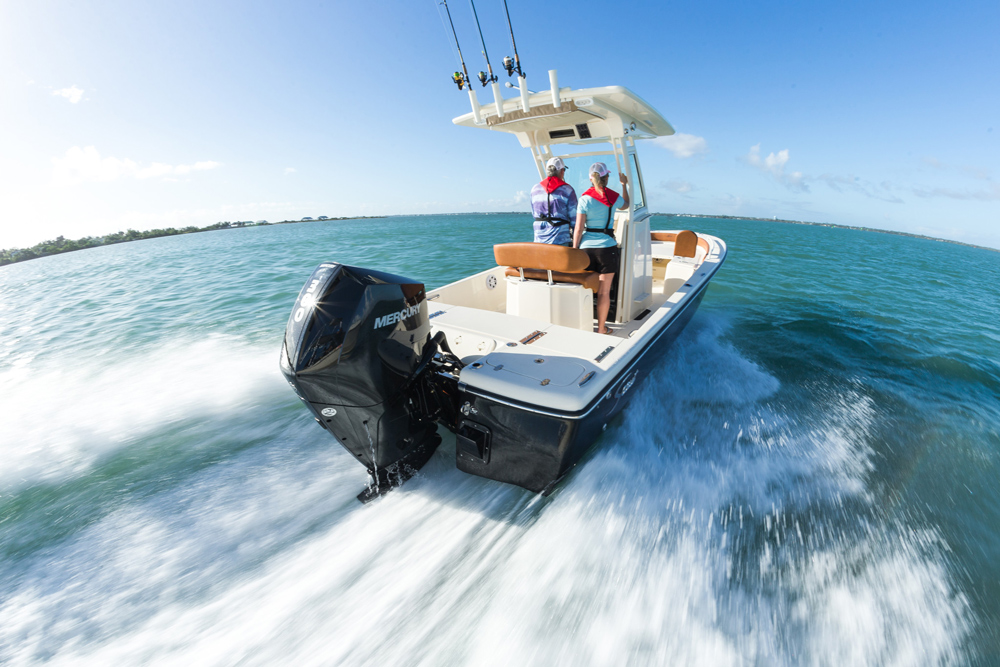 And now, for the question everyone's sure to be asking: just how much do these new V8 outboards weigh? The 300 and 250 Fourstroke weight is 527 pounds (in 20-inch shaft length), which is just 52 pounds more than the V6 FourStrokes and is almost 50 pounds less than Yahama's V6 F300 and Suzuki's DF300, and is about 12 pounds less than the Evinrude G2 300.
As is usually the case with a new outboard introduction, regardless of which company is making it, there are all sorts of claims about better fuel economy, reliability, and performance being better than the competition. We're not going to relay these, however, as we haven't yet had the chance to run our own extended testing on the new FourStroke V8s and all of us know that such claims are commonly cherry-picked and tweaked to put the best spin on any new introduction - again, regardless of which manufacturer is making them. Stay tuned. As soon as we can gather some performance data on our own, we'll keep you updated. Meanwhile, to get the company line head for Mercury Marine.