Fishing reports published in print are generalized and weeks may have passed before the report gets into your hands, so for timely up-to-date reports, visit our Fishing Reports online. Current reports will be published every Friday by noon — just in time for your weekend fishing adventures. In the meantime, here's our monthly prognostication.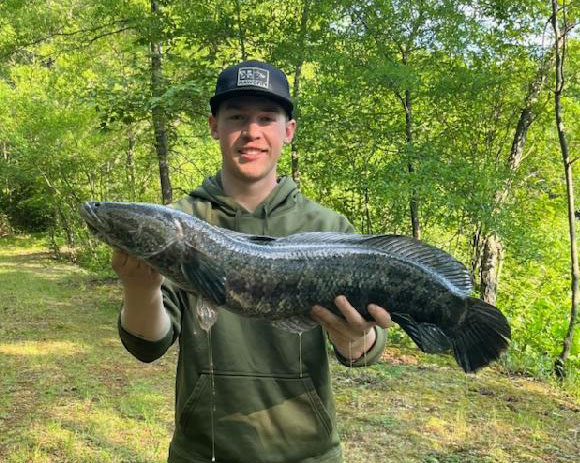 COASTAL FISHING FORECAST
You see a weather window? Be ready to jump on it, because November is prime time to take a shot at getting daytime swordfish bites. Inshore fishing should be good, too, with sea bass and flounder biting through most or all of the month. Surf anglers should expect the month to start good but possibly see a significant slowdown as the temps drop, so now's your last chance to get in some time casting in the suds. One exception: those big rockfish could come in close as they head south, though in recent years this has been more of a winter event than a fall thing.
FRESHWATER FISHING FORECAST
November is rock-solid for freshwater fishing, and although you may need to put on a few additional layers, you can expect that reservoir dwellers like largemouth bass, crappie , and perch will be feeding hard. Walleye should pick up their pace, too, in the waterways that have them. We'd also expect river fishing to be notably hotter than the air temps, though of course rainfall always plays a role here. Snakehead aficionados, take note: there's a very high probability that these fish will shut down for winter soon, so watch for a couple of warm, sunny days in a row, then take your last shot.
WAY NORTH FISHING FORECAST
Well, we almost always couch our predictions with a qualifier or two, but except for days with crazy barometric pressure changes we know the catfish will be swarming and biting in most of the area waterways. It's a fair bet we'll be in for a decent rockfish bite on the Flats, too, though storms and runoff will play a role in just how decent it will be.
UPPER BAY FISHING FORECAST
It was a relatively tough season for white perch anglers, but this month you can bet that any of the fish that are around will be looking to fatten up. Early in November they'll still be in the shallows but by the end of the month expect these fish to shift to deepwater haunts. Much the same can be said for the rockfish, and hopefully we'll get some decent bird play this month in the open Bay.
MIDDLE BAY FISHING FORECAST
Summer species are long gone by now, but the rockfish should be gearing up for winter with surface blitzes. Plan to hit the areas where peanut bunker are staging and remember that usually in November, the river mouths are riddled with rockfish on the hunt. Also remember that the sea bass remaining in our waters have enjoyed a full season of growth at this point, and catching keepers is now a good possibility.
LOWER BAY FISHING FORECAST
Rockfish will surely be the target of interest throughout the Lower Bay, and should be willing to provide topwater action and bird play. At some point when the temperatures plummet expect this action to transition to a deep-water bite. But this won't be the only option around, not by a longshot. For several years running we've enjoyed solid action from speckled trout and reds well into and even through November, particularly in the southern portions of the lower Bay.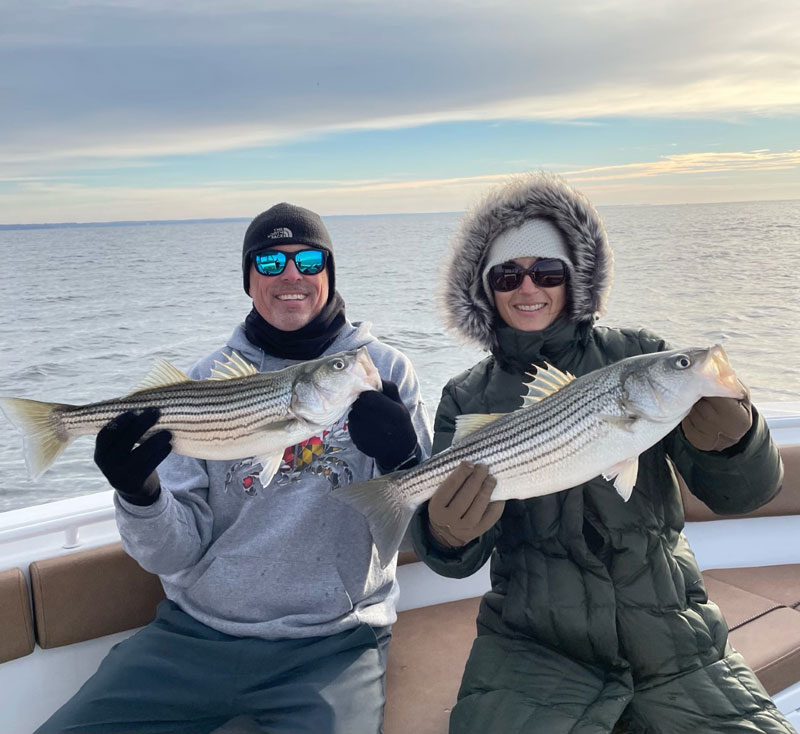 TANGIER, POCOMOKE, AND LOWER SHORE FISHING FORECAST
If past is preview, this month will start off with good fishing in the shallows and close out with that action tapering off to nada. The big question? Just when will the water get too chilly. There's no way to know as we go to press, but after that happens be prepared for the transition.
WAY SOUTH CHESAPEAKE FISHING FORECAST
We're far enough down the Bay in this zone that November will likely provide a wide diversity of species right on through the month. There's also a good chance it will provide some of the biggest specks of the year (see "Falling For Southern Bay Specks"), which generally make their presence known during the month of November. Oh, and those tog should crank up sometime this month, too.