Fishing reports published in print are generalized and weeks may have passed before the report gets into your hands, so for timely up-to-date reports, visit our Fishing Reports online. Current reports will be published every Friday by noon — just in time for your weekend fishing adventures. In the meantime, here's our monthly prognostication.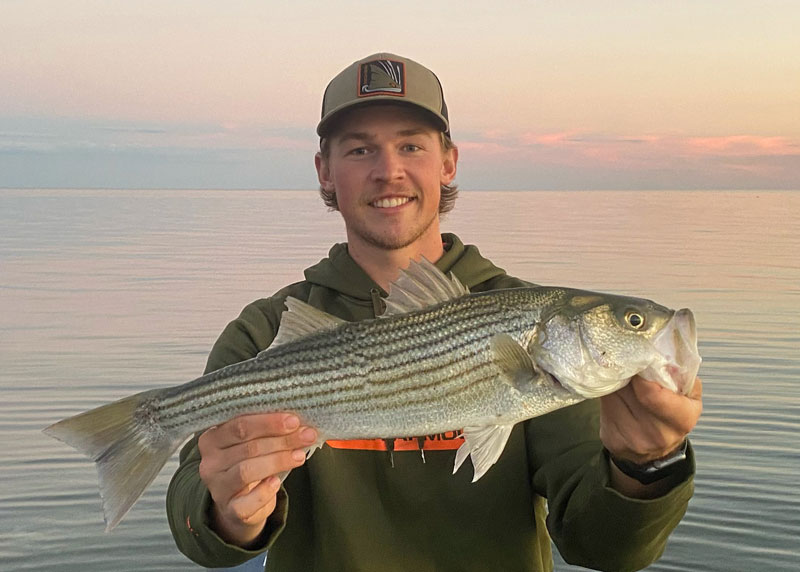 COASTAL FISHING FORECAST
October on the coast is a mixed blessing — the fish are snapping but often the wind is blowing. During days with light breezes, a run to the canyon with deep-dropping gear may well result in swordfish bites. Inshore, wreck and reef fishing should be as good as it gets and remember that last October flounder fishing hit its peak this month at the sites 12 to 20 miles out. Surf fishing should be red-hot right about now, too, and hopefully we'll see another fall run of red drum; try casting out cut spot or mullet on a fishfinder rig.
FRESHWATER FISHING FORECAST
Whether you hope to hit rivers for smallmouth or reservoirs for largemouth bass, this month is prime time for the bass bite. Topwater should be hot early and late in the day with the bite extended when it's overcast, while subsurface lures like jerkbaits and worms will produce midday. If you're looking for a meal consider crappie action, as the fish should be thick around structure like deadfall and timber in five to 15 feet of water. Red/white and chartreuse two-inch tubes can be deadly right about now. Despite this action many of us, of course, will be focused on getting those last Snakehead of the season into the cooler. Look for warming trends that last a couple-few days, and head out for the afternoon hours.
WAY NORTH FISHING FORECAST
If you toss a chunk of fish into the water just about anywhere within sight of the Route 95 bridge and don't catch catfish after catfish, we just don't know what to tell you. It might be time to upsize your gear, though, because three years ago we were hearing about lots of 20 pounders, then it was 25 pounders, and now it's 30-plus-pound fish. Of course, right about now many area anglers will be keyed in on rockfish instead, and if history is any indication this month should serve up one of the best bites of the year.
UPPER BAY FISHING FORECAST
Rockfish! Rockfish! Rockfish! Expect some bigger fish to start showing up and remember that any hitting the 31-inch mark must be (gently, carefully) released. Eeling in the vicinity of Pooles Island can be on fire at this time of the year so drop those slithering critters down to the bottom and hold on tight.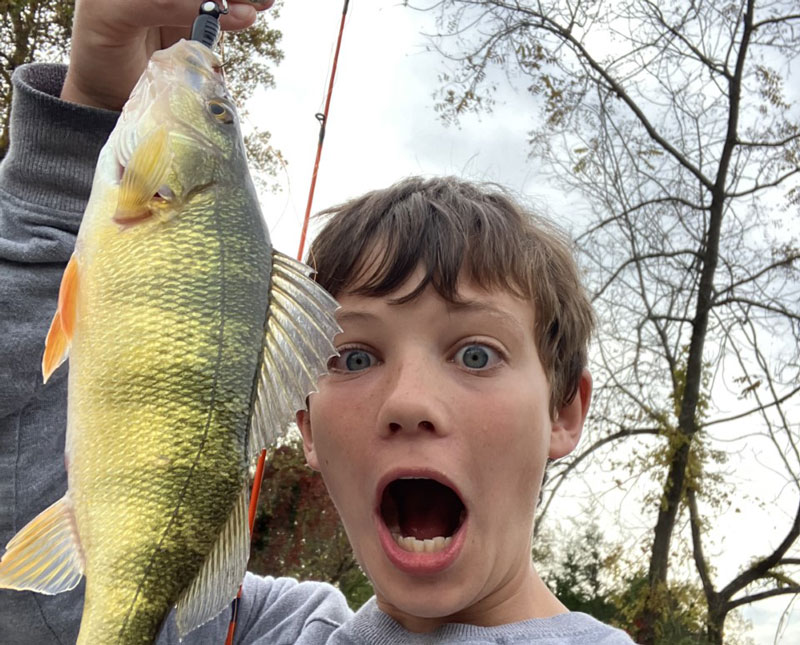 MIDDLE BAY FISHING FORECAST
It's Rocktober, folks — where are those peanut bunker? Find them and you'll find the stripers. Expect the mouths of the tribs to be hot zones for schools of 20-something-inchers. Some bluefish should still be around, too, and hopefully will be churning water. Also remember that last year some redfish remained in the middle Bay zone into October and considering how many were around this summer, will hopefully remain a possibility through the month.
LOWER BAY FISHING FORECAST
Can you say, "best month of the season?" There's every chance October will be, with reds, speckled trout, and now stripers also on the menu. Rockfish season returns to Virginia waters October 4 and expands our already healthy list of options. If we get lucky, we may also see some yellow-belly spot and keeper-sized croaker on the bottom fishing front.
TANGIER, POCOMOKE, AND LOWER SHORE FISHING FORECAST
If you love probing the shallows, you love the Sounds and ESVA in October. This is prime topwater time especially around shallow structure, grassbeds, and creek mouths. Rockfish, reds, and specks are all on the agenda. Remember people, this is when the big specks usually show up and though their numbers were low last year we did have reports of fish in the 25- to 27-inch range.
WAY SOUTH CHESAPEAKE FISHING FORECAST
This zone of the Bay generally has more diversity than the others and this will surely hold true through October, but remember that some of our summer visitors will likely head south this month. Bull reds will soon be moving out so now's the time to get in your last shot at 'em. Same goes for the sheepshead. On the flip side of the coin tautog should crank up near the CBBT, and there's a good chance flounder fishing will kick into high gear.