Anyone who enjoys Chesapeake Bay fishing loves the Bay, which covers 4480 square miles, has a shoreline of 11,684 miles, and holds more than 15 trillion gallons of brackish water. Picking the locks to this massive fishery can be difficult and finding out how and where to start is no easy task, nor is figuring out what basic gear is needed to begin catching fish in the Bay.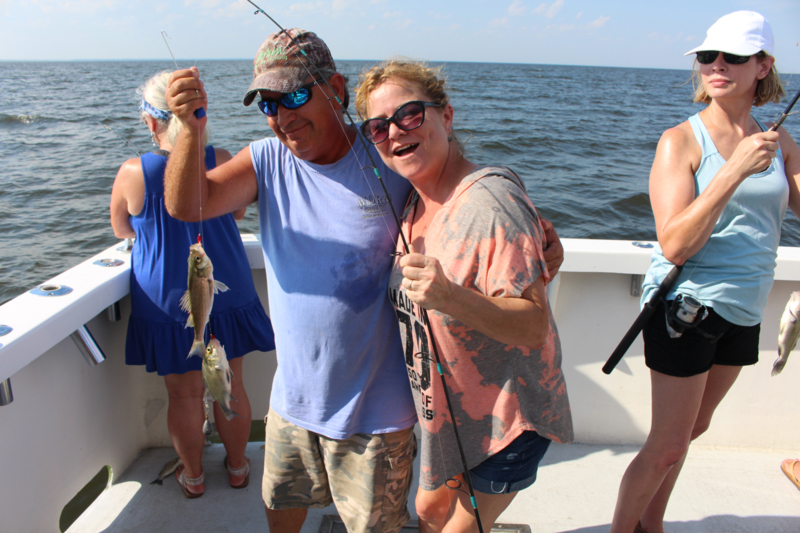 Before we dive into how to catch the inhabitants of the Bay, let's discuss what types of fish you can expect to encounter in the fishery. Starting at the bottom of the food chain are white perch, spot, and croaker. You can expect to catch these fish throughout the entire Bay and some tributaries. They are often easy to find and target, including for shore anglers. Next up is the number-one game fish in the Mid-Atlantic: the striped bass, also called stripers and usually called rockfish on the Chesapeake. These fish put up a heck of a fight and are loads of fun to chase after. These are the main target fish for many anglers. Depending on where on the Bay you fish, you may also catch catfish, black drum, red drum, flounder, bluefish, Spanish mackerel, and speckled sea trout.
Fishing Rods and Reels
Targeting those different species often means using slightly different gear. If any single target interests you specifically, the easiest way to get fitted out is to take a trip to your local tackle shop and let them help select the right rod and reel for you. In most cases, however, an angler who wants to take an "all of the above" approach to fishing can get a rig that will serve them well by following some general guidelines to selecting a rod and reel for the Bay.
When purchasing rods and reels you can either buy a combo (which means the rod and reel are already paired together), or you can buy a rod and reel separately. When starting out it is easiest to pick up a combo to ensure the rod and reel go together well. Most people start with a spinning combo because it is the easiest to cast. If you plan on fishing bait for large fish from the shore there will be scenarios where you are going to need to chuck your bait out far to reach the fish. This makes a long rod essential, so look for a rod up to the nine-foot or larger range that can throw around one to three ounces. If you'll casting for smaller fish or fishing from a boat, a rod in the six- to seven-foot range is a better pick. You want a rod with some backbone to it, but also some sensitivity to pick up on subtle bites. If the combo doesn't come with line, spool the reel up with 20-pound-test monofilament or braid line. Most tackle stores will put line on a reel for free or for a small fee. (See The Best Fishing Line: Monofilament Versus Braid, if you're not sure which type of line will serve your needs best).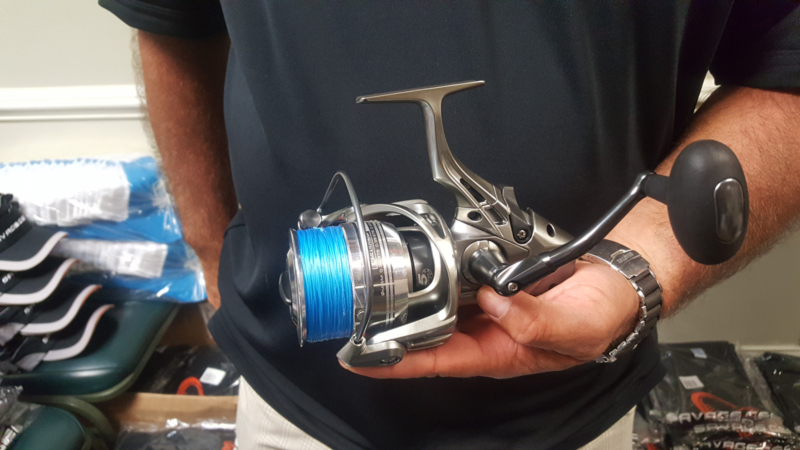 If you have young kids or want to catch smaller fish, go ahead and buy a spinning combo in the six- to seven-foot range. Spool it with eight- to 12-pound line and you are set to catch white perch and spot, and maybe a striper or two. This is a great way to get kids into fishing since they can cast and reel in perch all by themselves, and this is also a great method to catch spot and perch to use for bait on your bigger rod as well.
Fishing Baits and Rigs
Next let's cover bait and rigs. For white perch and spot, a Chesapeake Sabiki rig tipped with bits of Fishbites or bloodworm bits is your best bet. Use a one-ounce bank sinker with it and you are set. As far as rockfish, if you would prefer to buy bait over lures go ahead and grab some menhaden or bloodworms from your local store, these will both work great for anything that swims in the bay. Use pretied high-low (top-and-bottom) rigs with 3/0 or 4/0 inline circle hooks. Weights are sold separate so buy a few sizes. The more current the heavier the weight needed to maintain bottom contact. Put chunks of bunker or sections of bloodworm on the circle hooks and cast towards the deeper water. If you'd rather catch your own bait, you can use the Chesapeake Sabiki rig to catch some small perch and spot then either cut them up for bait or hook them through the nose on the high-low rig and live line them. The best method for catching and using your own bait is to bring a small and a big rod with you and use the small rod to catch bait then put the fish on the bigger rod as bait.
What about lures? That's a whole different topic, which we'll cover separately — stay tuned!
-By Ian Rubin