Fishing reports published in print are generalized and weeks may have passed before the report gets into your hands, so for timely up-to-date reports, visit our Fishing Reports online. Current reports will be published every Friday by noon — just in time for your weekend fishing adventures. In the meantime, here's our monthly prognostication.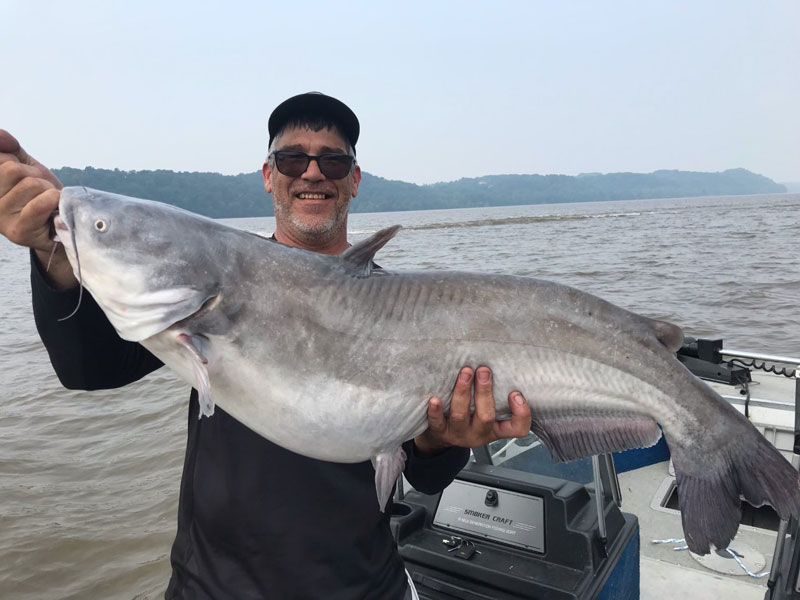 Coastal Fishing Forecast
August can be a tough month offshore — or not. Considering how up and down the tuna fishery has been through the dog days of summer the past few years we're making zero predictions, though we will say that trollers should at the very least be able to get into plenty of mahi-mahi this month and if the tuna fishing is a bust, bailing the balls for mahi is always a good backup plan. Hopefully some whites will stay in the area to spice things up a bit, too.
Inshore should prove a bit more reliable, as this is usually a good month for flounder at the reefs and wrecks and sea bass should always be willing to cooperate to one degree or another. In the surf, we expect mostly a panfish bite during this phase of summer.
Freshwater Fishing Forecast
Think: cool. As in, it's blazing hot out, so where can the fish keep cool? Going deep and looking for shady spots will often prove productive at this time of year. Look for bass to be on the exposed shorelines only at dawn and dusk, and crappie to suspend in areas with structure and shade, like standing timber or around bridge pilings. Snakeheads, on the other hand, have no problem with the heat. This month should be prime-time for dragging mice and frogs through the spatterdock.
Way North Bay Fishing
When August begins stripers are back on, people! That said, remember that these warm temps will be hard on the fish, so try to keep them in the water when taking out the hooks on undersized fish and handle them as little as possible. Hopefully fish will come on at the Flats and the Dam Pool and provide a bite as good as last summer. If not, you know the surefire backup plan: anchor over a hole or channel edge, sink cut fish to the bottom, and reel up one catfish after the next.
Upper Bay August Fishing
If 2022 continues the trend of modern times, the Upper Bay will maintain the lion's share of the rockfish action when they come back into season this month. The Bridge, Hodges, Tolchester, Pooles, and the mouth of the Patapsco ruled the reports last August, so chances are good these destinations will remain in the target zone. As usual, live-lining is likely to prove most effective but jiggers and trollers should be able to catch their fair share, too.
Fishing the Middle Bay
By this point we should have plenty of options in the Middle Bay as long as one or more of our summer marauders returns: Spanish mackerel, blues, ribbonfish, red drum… Oh, and those zebra-striped fish will be back in season, too. We can't say at this point which summer species will prove hottest, but note that last season the area from Poplar down to the Choptank, the lower Patuxent, and the lower Potomac were all seeing one or more of these "exotic" species.
Lower Bay Forecast
When August hits there will be 45 days left in cobia season, an excellent shot at specks and reds in the shallows, cutlassfish could pop up just about anywhere, and if you see birds working there's an excellent chance Spanish mackerel, bluefish, or both will be beneath them. And beneath the surface action, big bull reds could be lurking. Possibilities, possibilities…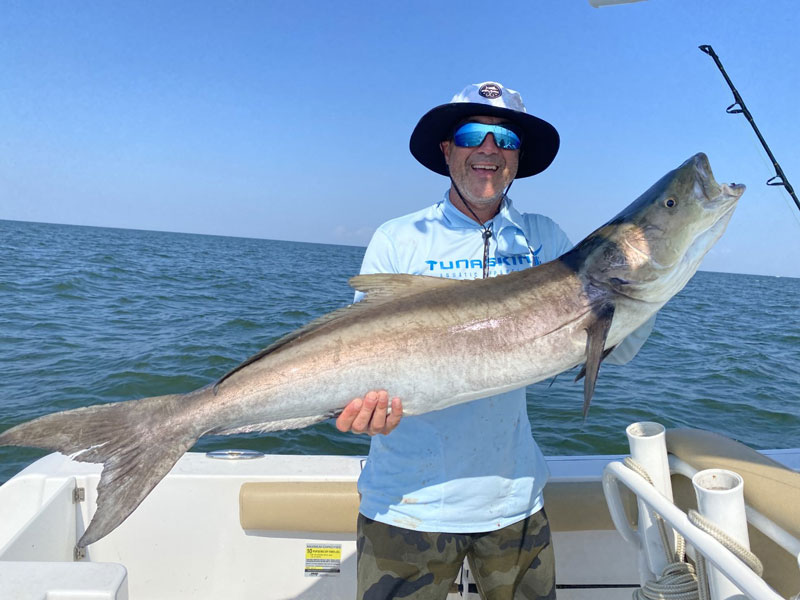 Tangier, Pocomoke, and Lower Shore Fishing
This is often a time of year when fishing the shallows slacks off a bit, but fishing in general doesn't. Take your shot at the specks and reds in the morning and evening hours (or on cool cloudy days), and fill in the time in-between bouncing edges for flounder or trolling in open water for the free-swimmers that break water.
Way South and VA August Fishing
Hopefully those schools of big reds will be prowling around the islands, cobia will be meandering along the surface, those big mega-macks that attacked last season will be around, cutlassfish will be a dime a dozen, and spadefish will be hitting just to mix things up a bit. One thing that's more than a hope, however, is the likelihood that there will be hordes of blues around — hopefully bigger ones than the little snappers that chewed through so many leaders last August. We'd expect to be hearing plenty about reds and specks in the inlets, too, though we note that in recent years they've been so crowded during daylight hours that night fishing has been the ticket.