Fishing reports published in print are generalized and weeks may have passed before the report gets into your hands, so for timely up-to-date reports, visit our Fishing Reports online. Current reports will be published every Friday by noon — just in time for your weekend fishing adventures. In the meantime, here's our monthly prognostication.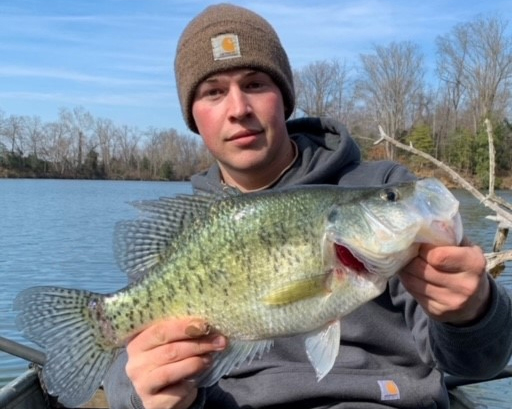 Coastal Fishing Forecast
Welcome to winter, coastal anglers. This month should start off with good sea bass action, scheduled to close up on the 11th in Delaware, Maryland, and Virginia. The southern areas of our zone should continue to see plenty of flounder and bluefish off the coast well into the month, and with a little luck some big striped bass will swim inside of the three-mile limit. In the inlets, meanwhile, tog should continue snapping up fiddlers and sand fleas.
Freshwater Fishing Forecast
The last month of the year can be an excellent one for freshwater aficionados. In lakes and reservoirs the pickerel bite should be in prime form by now, bass will continue biting, and crappie will be found hovering near deep structure. Don't forget about trout fishing opportunities, too. Wild fish will be feeding, and Maryland and Virginia both have strong fall stocking programs that get a lot less press — and a lot less pressure — than spring stockings do.
Way North Chesapeake Bay
We're not going to talk much about catfish, because you already know they'll keep on biting right up to Christmas and beyond in this neck of the woods. Let's instead take note of the arrival of yellow perch, and the good fishing to be found in the northern tribs for a mix of perch and crappie at this time of year. Minnows on darts are the premium offering, though tube jigs and mini-spoons tied in tandem will often work quite well, too.
Upper Chesapeake Bay
If the weather holds we may find rockfish in this zone right up to the December 10 closing, though if it gets too cold too fast a run south may be in order. Meanwhile, look for the pickerel and yellow perch bite to explode in the tribs and the Baltimore-area creeks. Minnow under bobbers, small spinnerbaits, and Roadrunners should all be in the offing. Question: will white perch set up shop at the Bay Bridge rockpiles as the temperatures plummet, as they have in the past?
Middle Chesapeake Bay
As with the Upper Bay, there's a fair shot at catching rock right up to the end of the season in the Middle zone depending on the temps. That said, look deep in the final days as it's likely the fish will desert shallower areas. Meanwhile, in some of the tribs (we're looking at you, Eastern Shore), the perch and the pickerel will both be picking up the pace. Remember that on the west side in some deep haunts on the Patuxent you can still catch white perch in strong numbers through December, too.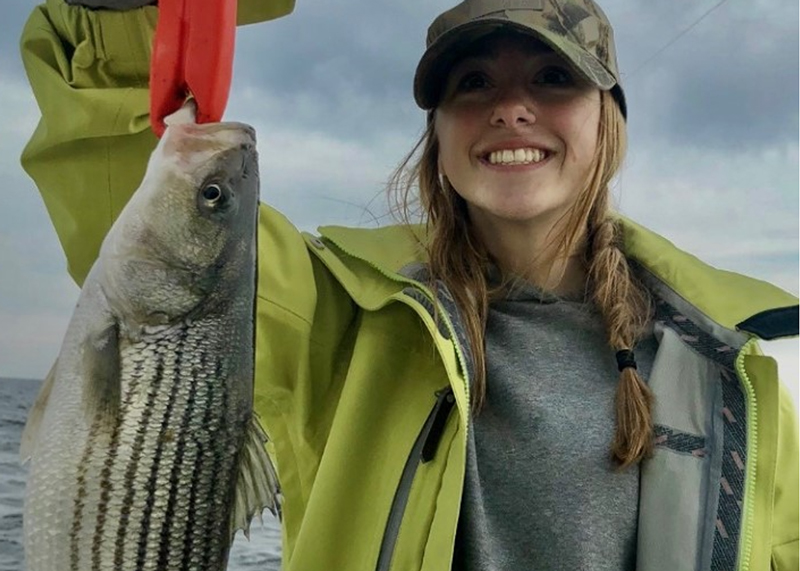 Lower Chesapeake Bay
In the Potomac and Virginia's waters rockfish remain fair game until the end of the month, and you can bet they'll be the prime target for a huge number of anglers. The lower Potomac and Point Lookout areas are often ground-zero for this action in December and it's common to find 'em breaking water, so grab those binoculars and get going. Ounce-plus jigheads with seven-inch or larger plastics are a good bet, and trollers tend to do quite well at this time of year, too, particularly with tandems, Mojos, and umbrellas.
Tangier Sound, Pocomoke Sound, and Lower Eastern Shore
Up to the December 10 closure in Maryland's chunk of this zone stripers will be a likely target, and will remain such in Virginia waters through the month. Just remember that at some point those fish will shift to a deeper environment. Also remember that some big cows may well hang a left turn at the mouth of the Bay and surprise monster fish can show up at this point. In southern areas there's still going to be a shot at reds and speckled trout for much of this month, though we'd expect those reports to grow thinner and thinner as December progresses.
Way South Chesapeake Fishing Forecast
There should be tog and flounder at the CBBT for most or all of this month, but trophy striper catch-and-release fishing will be foremost on many angler's minds. And don't forget that as the speck bite taper off numbers-wise the biggest fish of the year are often landed. We'd expect the HRBT and lower Elizabeth to be prime options for working plastics slowly along the bottom.