We all know printed fishing reports are generalized and weeks have passed before the report gets into your hands, so for timely, up-to-date reports, visit our Reports section. Current reports will be published every Friday by noon — just in time for your weekend fishing adventures. In the meantime, here's our monthly prognostication.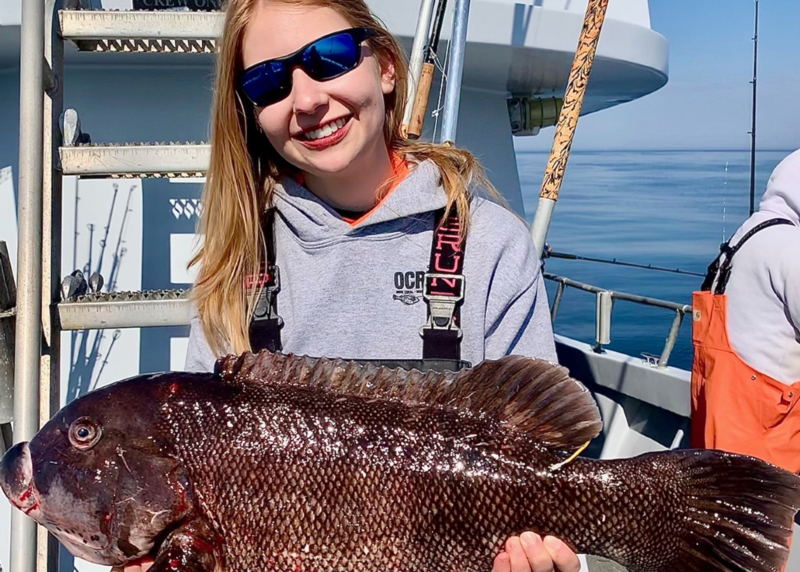 Spring has sprung! Spring has sprung! Get ready for your fishing opportunities to ramp up in a big way this month. Hopefully that'll start with a great black drum run in the surf, a bite that's been gaining a head of steam over the past four or five years. Go back a decade or more and catching a black in the surf was a longshot, but last April we heard from several anglers who managed double-digit catches using sand fleas and clam baits.
You can bet that in the coastal bays flounder will be grabbing all the headlines right about now. True, once water temps get up into the 50s many anglers will opt for chasing tautog around the inlet jetties and bulkheads, but many more will be focused on the flatfish. Expect perennial favorites like OC's Thoroughfare, Chincoteague, and Wachapreague to start showing up in the reports.
What about offshore? It's not impossible for the yellowfin to make an early showing at some point this month, but in the recent past they've still been down in North Carolina for most of April. Still, one can hope…
If there's ever a month when freshwater fishing is on fire, April is it. Just about every species in the Mid-Atlantic has the feed bag on, whether you're talking about reservoir bass, millpond crappie, or river-running shad. On top of all that the government types will be offloading truckloads of trout throughout our waterways. We seriously don't even know how to drill down into this one without writing a book, people — check the reports to find out what's hottest at any given time, but don't hesitate to plan a trip for just about any freshwater option just about anywhere in the Mid-Atlantic this month. One caveat: remember that if we see substantial rainfall, some rivers and lakes can get a bit messy. Immediately following heavy precipitation it's often smart to shift towards large reservoirs and deep lakes which are less impacted by the runoff.
If this spring is anything like last spring, catfish action around the flats and in the river (just park over deep spots anywhere within sight of the Rt. 95 bridge or cast from shore into the dam pool) will provide steady bends in the rods. Those who enjoy catch and release action may want to target the shad that should begin showing up by mid-month, and by the end of April, it should be game on for the snakeheads once again, too.
With no opportunity to chase stripers this month you know what species we're about to call out: catfish! Luckily some very large whiskered critters have moved in to fill the gap in recent years, and we see no reason why this spring should be any different. If the cats don't get you excited, though, April usually also brings with it a solid shot at white perch. Tribs like the Magothy and the Chester are usually top targets.
While action will remain slow on the main-stem Bay with rockfish off limits this month, the tribs should have white perch in 'em from start to end. Expect them to begin the month at the headwaters and salt ponds (which peaked mid-month last season), and by the time May hits they should be back out in the rivers.
While the stripers are out Lower Bay anglers can enjoy some excellent shad action, which should be coming on strong in the major tributaries just below the fall lines. The James, Rappahannock, and Potomac often see solid action crank up by early April and then peak mid-month, timed as the perch runs peter out. Throughout, of course, catfish action in all of these rivers should be off the hook.
During April most anglers in this neck of the woods will zip over to the seaside to look for flounder, cruise up the tribs in search of perch, or hit sweetwater to enjoy the millpond crappie and bass action. Oh, and remember that warm, sunny April days can trigger that afternoon snakehead bite! But don't forget that April is not too early to encounter specks in the Sounds. Last season we had three confirmed reports by mid-month. By the end of the month they were still on the thin side but flowing steadily. Of course weather will play a role, so stay tuned.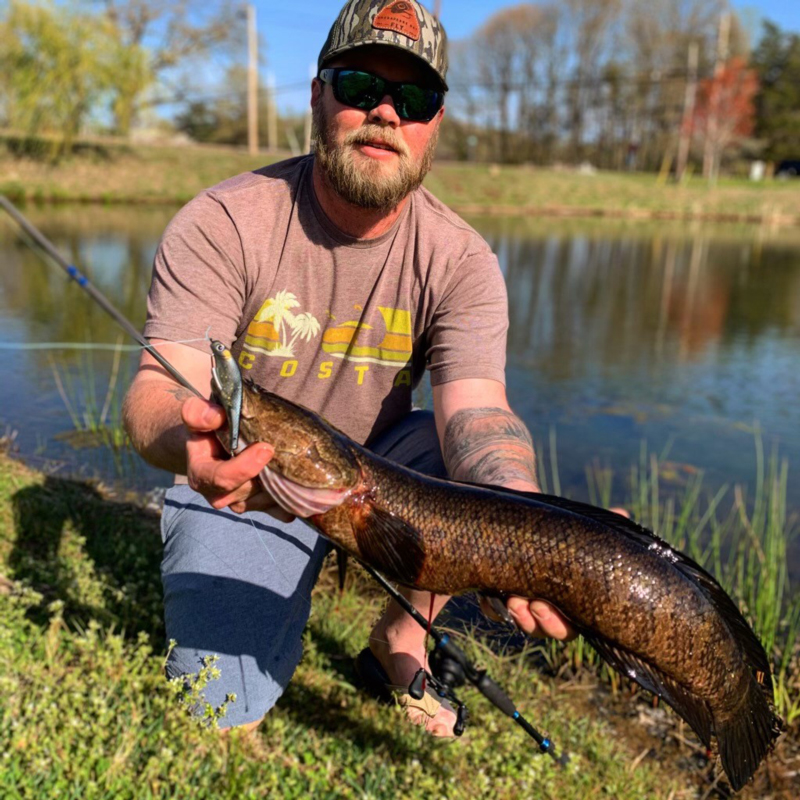 Anglers in this zone will likely be enjoying a wider range of options than anywhere else in our area of coverage this month, especially if 2022 is anything like 2021. By the beginning of April last year there were steady reports of red drum and specks in the inlets, and by the second week of the month they were up as far as Poquoson. Bigger redfish and some big black drum should start showing up on the shoals during this same timeframe. Meanwhile, tog can be expected to bite early on this month at the CBBT (watch for water temps to rise above the 50-degree mark) followed closely by action at the Cement Ships. Which of these options is most tempting? All of them!