Coastal Fishing Reports
Coastal Mid-Atlantic Fishing Report, March 31 Update:
There are many fishing opportunities to be excited for as we head into April. The big news this week for coastal anglers is that more flounder are showing up in the back bays. We heard reports of some caught in Wachapreague and Chincoteague last week but Fish In OC confirmed the first flounder catches of the year in the Ocean City bays this week. An angler fishing the Thorofare in seven feet of water caught a 16- and three-quarter inch flounder that ate a live minnow on a bottom rig. Water temperatures in that area were around 51 degrees. Another angler fishing in the same area had a 19-and-a-half-inch fish hit the deck shortly after. As the weather trends warmer, we should see more flounder move into the shallow bays and channels along our coastline.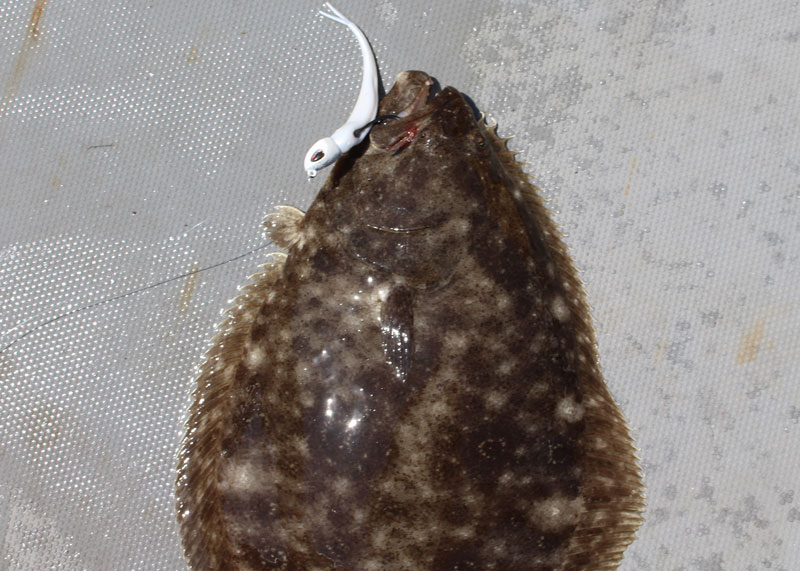 Rockfish are still being caught at the Route 50 and 90 bridges by anglers casting soft plastic jigs. The fish are holding in deeper water near the bridge pilings and most fall short of the 28-inch minimum size to keep, but they are still fun to catch. Out in deeper water, the tog bite continues to be good when conditions allow boats to fish the nearshore wrecks and reefs. Big fish are still hanging around and we have multiple reports of double-digit tog coming over the gunwales this week. Captain Chase Eberle of Chasin' Tides Charters has been staying on the fish and putting keepers in the boat. Two of the more impressive tog catches aboard his boat this week included a 19-pound fish and another topping out at 21.4 pounds. Crab baits such as white legger crabs seem to be the preferred bait of the larger fish but anglers are having success with tog jigs for the smaller class of fish. Smaller tautog are moving into shallower waters as well with undersize fish being caught at the OC inlet and bridges. At the CBBT anglers are also beginning to have success with the tautog along the rock piles. One angler weighed in a 10-pound fish from that area.  
---
Coastal Mid-Atlantic Fishing Report, March 24 Update:
Spring is finally here but the weather hasn't made it easy to fish lately. The wind has been relentless and has only given us a few good fishing windows during certain days, but hopefully that pattern is coming to an end. Despite the shaky weather, there is a lot to be excited about this week. Confirmed flounder reports have hit the decks, people! Though we certainly can't expect it to be hot and heavy at this point we heard from an angler fishing Chincoteague that a pair of keepers made it into the boat. We also received unconfirmed reports that flounder are being caught at Wachapreague and that a few have been caught in the back bays of Ocean City. Look for this action to pick up in the coming weeks.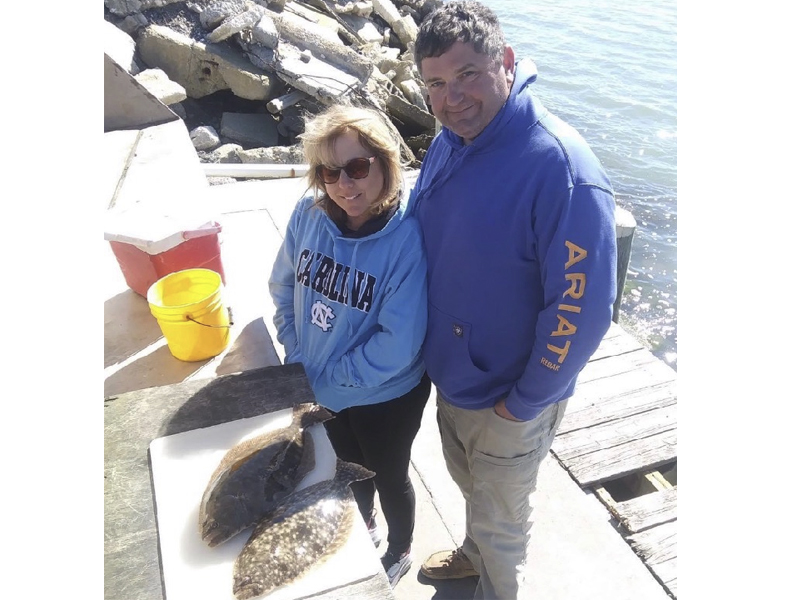 Fish In OC reports that tautog are being caught in the back bays but most of the fish are just shy of the 16-inch minimum. Sand fleas have been the hot bait and there are plenty of fish to keep rods bent. Schoolie rockfish are still being caught at the Route 50 and Route 90 bridges by anglers throwing soft plastics. These fish are concentrated in the deeper channels close to bridge pilings and jetty structures, so focus your efforts there. Remember that the minimum size for coastal rockfish is 28 inches.
The wind has kept many boats at the docks, but some were able to make it out to the nearshore wreck and reef sites in search of tautog. Captain Chase Eberle of Chasin Tides Charters made it out earlier in the week and his crew caught tog up to 13 pounds. Many large fish have been hanging around these areas and multiple boats reported double digit tog this week. Some even surpassing the 20-pound mark. Tautog jigs are working well but the larger class of fish seems to be preferring crab baits.
---
Coastal Mid-Atlantic Fishing Report, March 17 Update:
Late breaking update: as we were prepping this week's reports we heard the first unconfirmed reports of "a couple nice" flounder caught in one of the eastern Shore coastal back-bays (exact location not divulged). The info came from a source we believe to be reliable, a reader who has provided good intel in the past, but he heard it second-hand and we don't have photo-verification. Still, the timing is right!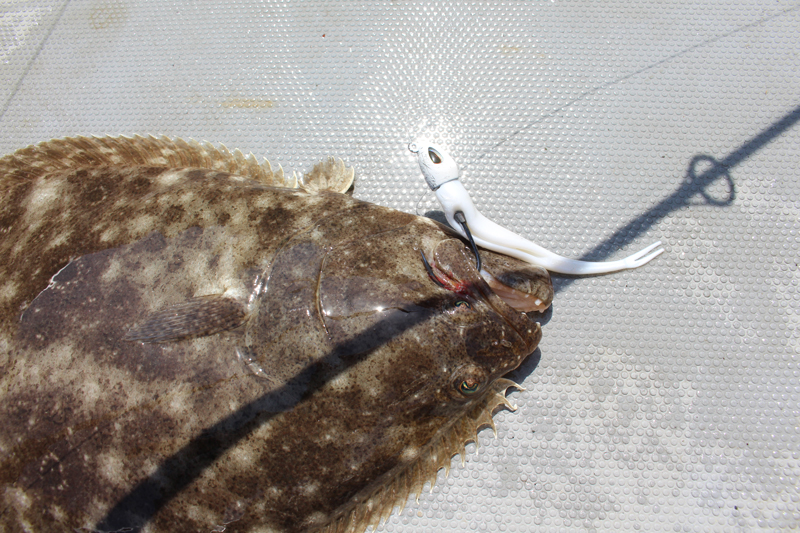 The weather made fishing tough this week and very few reports came in from the coastal areas. Persistent winds have made for rough seas, keeping most boats at the dock. Once the swells calm down, the charter fleet along the coast will continue their trips out to the nearshore wrecks in search of tautog. The fishery has been good this year and many nice sized fish have been caught. Some smaller tautog are being caught inside the inlets at Ocean City. Anglers Sport Center employee Ryan headed down to OC for early season tog fishing and reported catching some shorties on a tautog jig with shrimp.
The Route 50 and Route 90 Bridges have been holding a few rockfish in the deeper waters. Anglers are catching them by casting soft plastic jigs near the pilons while bouncing them along with the current. Most of these fish are short of the 28-inch minimum but they are still fun, nonetheless. Black drum should soon start to make their annual appearance along the beaches of the Eastern Shore by the end of the month. That fishery usually peaks in April but with the mild winter we had, don't be surprised if they run a bit earlier this year.
---
Coastal Mid-Atlantic Fishing Report, March 10 Update:
Winter is coming to an end and the first signs of spring are popping up all around us. Ospreys have returned, daffodils are blooming, and tree frogs are peeping their heads off. This is an exciting time of year for many anglers since warmer weather brings more fishing. Along our coast, opportunities are still limited but the action should pick up soon. Water temperatures are in the mid 40s and should slowly climb throughout the month. A few tautog are being caught in and around the Ocean City Inlet and Route 50 Bridge area. Most of the tog are reported to be short of the 16-inch size minimum, but they are still fun to catch.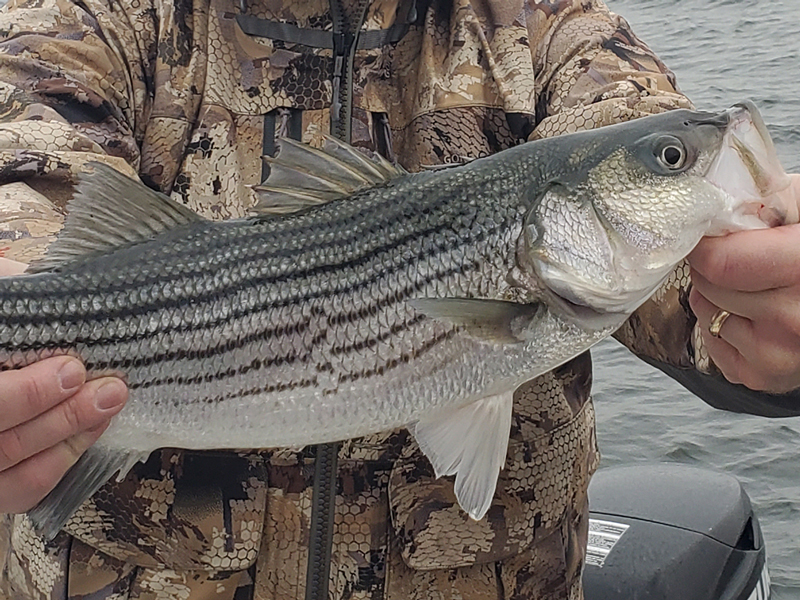 Anglers are also catching a few striped bass by casting soft plastic jigs and working them close to the bottom, but most of these bass are undersized. We received one report from a boat targeting rockfish at the Route 90 Bridge. They found their fish in the deepest part of the channel close to the bridge pilings and caught them on artificial jigs. Virginia Beach Sport Fishing reports that the tog fishing out of Virginia Beach is also good right now when the weather cooperates. They suggest trying areas like the CBBT, Back River Reef, the Cell, Tower Reef, the Concrete Ships, and the Triangle Wrecks. The offshore scene main event is still fishing for the tautog that are schooled up close to the offshore wrecks and reefs. Reports of double digit tautog have been coming in for several weeks now. There are also plenty of large sea bass in the mix but that is a catch and release fishery at the moment. Fresh crab baits work best but strips of clam or Fishbites E-Z Crab will get the fish biting too.
---
Coastal Mid-Atlantic Fishing Report, March 3 Update:
Virginia's February sea bass season drew to a close on Tuesday, and just before it went out Captain Drew on the Big Worm was still enjoying excellent action. Throughout the month, many boats targeting the sea bass were reporting limit catches with many quality fish hitting the deck. Fishing charter Wreckless Sport Fishing LLC got out over the weekend to target the sea bass one more time and reported catching a limit with many over three pounds. They also caught four bluefish over 10 pounds and plenty of pesky dogfish to round out an awesome end-of-season trip. When the season comes back in on May 15, there should be plenty of bass out there just waiting to be caught.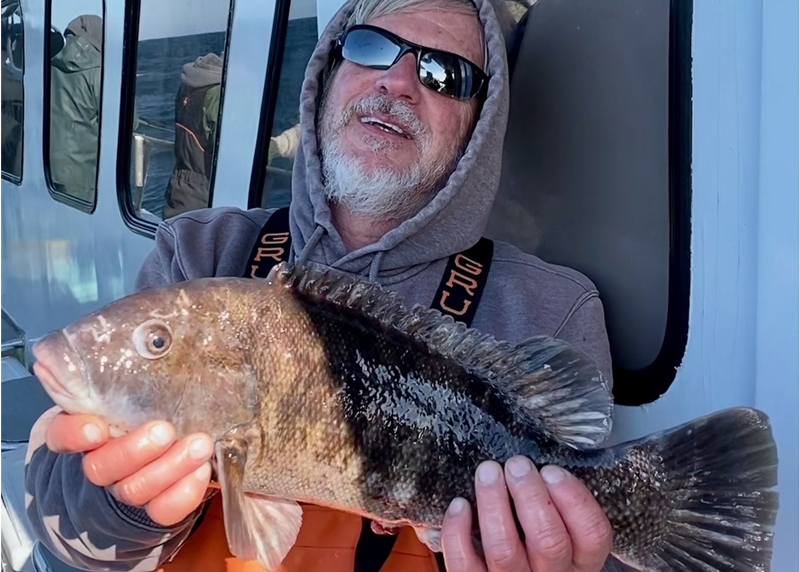 Captain Monty got the Morning Star off the dock a time or two in the past week, but most recently reports a relatively slow bite from the tautog. They also didn't score any monsters this week, though last week they did reel up some chunky ones. Oceans East Bait and Tackle shared an awesome catch with us from angler Chong Chae. He caught a beast of a tog weighing in at 21 pounds while fishing the wrecks off Virginia Beach. Spring is almost here and many anglers are anticipating the return of a more fishing opportunities along the coast. By the end of the month we should start to see the first few reports of black drum moving into our region off the surf, so stay tuned.