Coastal Fishing Report, April 9 Update:
Spring tautog anglers are finding plenty of fish to keep them busy at the inshore wreck and reef sites up and down the coast. The perennial crab baits dropped directly on the structure do the trick, limit catches were reported this week from every state in the DelMarVa region, and as the coastal waters warm up the sites closer to the beach are offering up plenty of fish eliminating the need for the longer winter runs.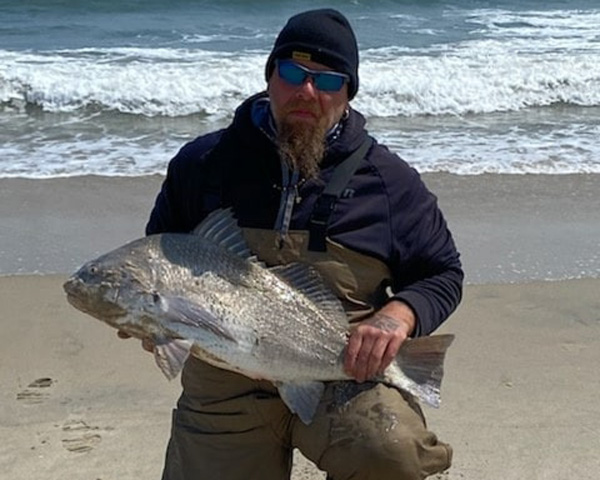 David Moore from Shark Whisperers Guided Trips checked in to let us know that black drum have been hitting strong this week on the Virginia side of Assateague alongside some small stripers. Moore reported heading out and getting two big drum, with people both north and south of him also bringing them of the surf. The OC Fishing Center didn't mention any in their report, but we also had one reader report a 20-pounder plus some small 20-inch rockfish from the Maryland surf.
The initial reports of flounder action in the back-bays have begun flowing in, with anglers jigging Gulp! Shrimp and Swimming Mullet in white and green catching a couple-few keepers in Wachapreague and Chincoteague. Sea Hawk reports they've heard of a few and Coastal Correspondent John Unkart checked in and let us know that the first of the season was also caught from Ocean City waters this week.
---
Coastal Fishing Report, April 2 Update:
Warm weather and beautiful skies allowed boats to travel out to the wrecks between gusts this week, where they were seldom disappointed. Captain Monty Hawkins on the Morning Star headed out early in the week to hit up the wrecks. After dropping a 20-reef block unit with some guest reef builders, they had a relatively slow morning until changing spots. The bite picked up, resulting in a few anglers onboard limiting. Boats running out of Virginia Beach are also on the tog bite, both at the wreck/reef sites and also at the CBBT where water temps are now in the pleasant (for tautog) mid-50s. While Captain Hawkins reported that some spots were kinder than others, they got bites at all. As is par for the course, crab baits are the ticket.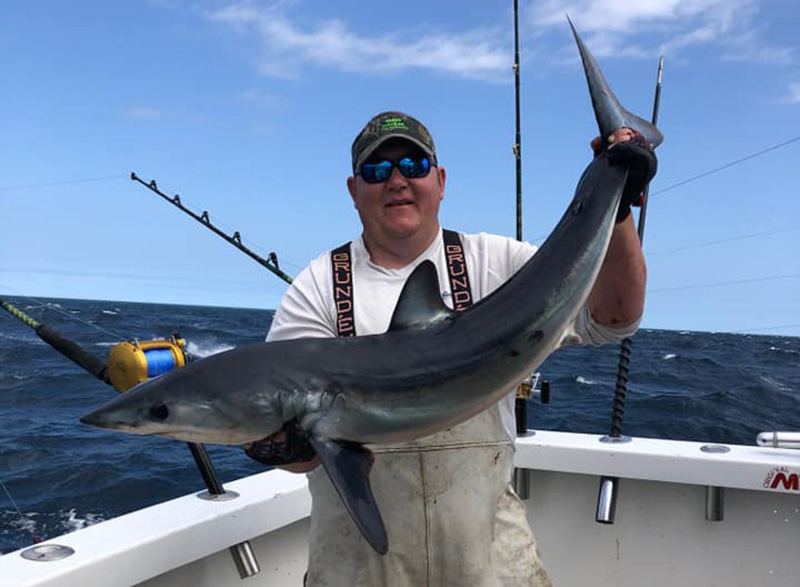 This week we heard our first solid reports of trolling for yellowfin with success — Ocean's East let us know that anglers who ran off of Oregon Inlet were hooking them up. While they're a little further south than we'd like, if you're itching to get out after true pelagics the run is worth it.
Coastal Correspondent John Unkart checked in to let us know that surf fishing in the region is once again a thing! The first black drum of the season have been caught from the beaches of Assateague, with a pair of keeper-sized fish being reeled up in the suds this week.