Upper Chesapeake Bay Fishing Report, April 9 Update:
Tocherman's reported that with striper season closed down until May 1st, catfish remain the primary target in the Upper Bay. Channel cats are making up most of the catch, and aren't hard to find. They're spread pretty evenly across the Upper Bay and can be found in most tribs. Cut menhaden or chicken liver remain their favorite snacks. Easily available from the shore or by boat, they've cemented themselves as the most common catch these days. Tochterman's also suggested heading to the Magothy or Chester if you're looking to bring home a white perch dinner — while they can be found in most of the tribs, these two rivers are producing the fairest catch reports.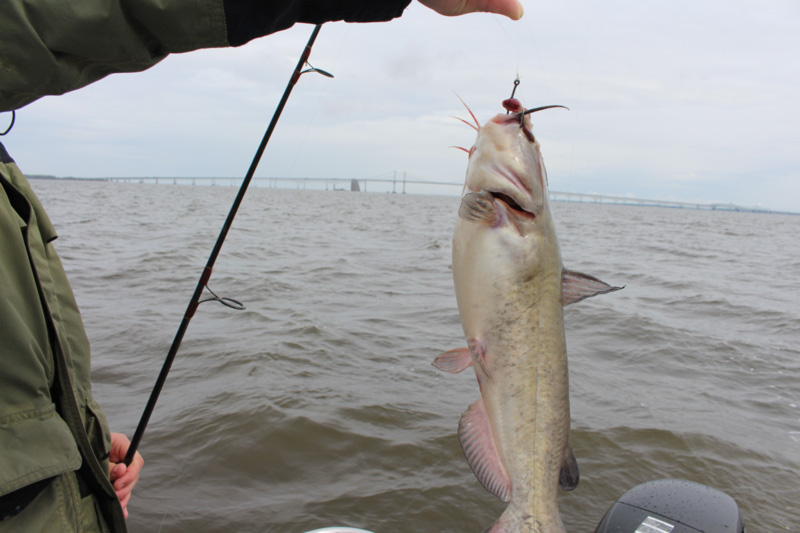 We'll have more to report when striper season opens back up on May 1st, when the minimum size will be 35-inches and there will be a one fish per person per day limit. Until then, feel free to shoot us a report of what you're catching at [email protected]. We'd love to hear from you, as always!
---
Upper Chesapeake Bay Fishing Report, April 2 Update:
Shoreline fishing from Sandy Point with bloodworms continued its hot streak the past week, producing a mix of stripers and catfish. Of course, as of April 1 you cannot fish for rockfish in the Upper Bay, but those cats still present a great target. If you want to go for 'em, we'd suggest casting catfish-specific baits like chicken livers or gizzard shad, and using circle hooks just in case a striper accidentally grabs your catfish bait. If you do hook up a rockfish against your will, it's probably a good move to release it in the water and asap without even pausing to take a picture. Tochterman's echoed this, and added that if you're looking to target the cats, heading to the Susquehanna would be a good move. Blue cats are abundant there and many anglers have been catching their PBs this spring.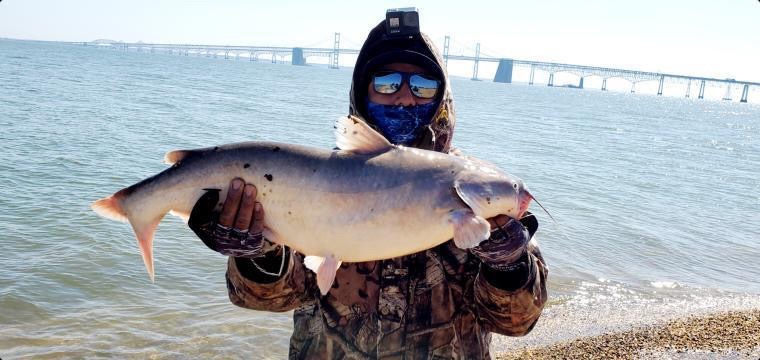 Further up and throughout the tribs, we're also seeing a healthy amount of white perch leaving the water. They've provided dinner and steady bites for many throughout the past couple weeks in some places on bloodworms on bottom rigs and in others on grass shrimp. The Chester has had an iffy perch bite, with hot and cold days.