Tangier, Pocomoke, and Lower Shore Report, April 9 Update:
Sea Hawk Sports Center reports that the Pocomoke has a strong white perch run right now. All throughout the creeks, they're available from shore and by boat. Some anglers who headed out this week reported catches upwards of 30, with highly variable sizes. Lots of the perch have been little guys, but sticking at 'em is producing enough big ones to take home for lunch and dinner. Otherwise, crappie are still running strong in the Nanticoke. Both species are happy to take bloodworms or small minnow on a bottom rig or under a bobber. They also noted that flounder reports continue to come in from the sea-side.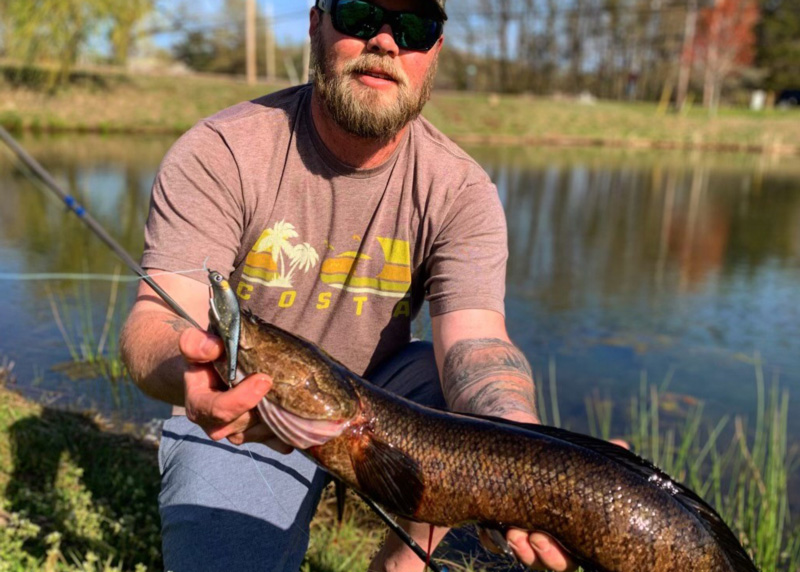 The Blackwater snakehead continue to pick up steam despite the slight hiccup in the spring warm-up last week, and the waters warmed back up enough over the weekend for angler to make decent if not spectacular catches. Readers report zero to six fish on paddle tails, swimbaits, and minnow, with four- to five-inch white paddle tails rigged weedless on weighted "spring-lock" hooks being a top producer recently. Two or three fish seemed to be about average. If you're headed for snake country, don't forget to register for the Great Chesapeake Invasives Count - it's free, and you can win all sorts of prizes (this month an Engel Live Bait cooler and a bunch of gift certificates to the Woolford Store are being offered up) for catching those sneks!
---
Tangier, Pocomoke, and Lower Shore Report, April 2 Update:
Sea Hawk reports that panfish are still a great option and the bite is kicking. Throughout the Pocomoke crappie, white perch, pickerel, and the occasional yellow perch are willing to bite. Shad darts tipped with minnow, tiny soft plastics, and bottom rigs with bloodworm are all working well. For the pickerel, a live minnow is the best bait. Bass are also occasionally being caught, but not with the same frequency as panfish. In the Snow Hill area, we heard mixed results regarding the panfish and bass bites, although some anglers were reporting good perch catches. There are also rumors floating around that the Pocomoke Sound also produced a few flounder this week! We didn't get photo verification but considering how the fish have begun running early at the mouth of the Bay, it certainly is an intriguing report…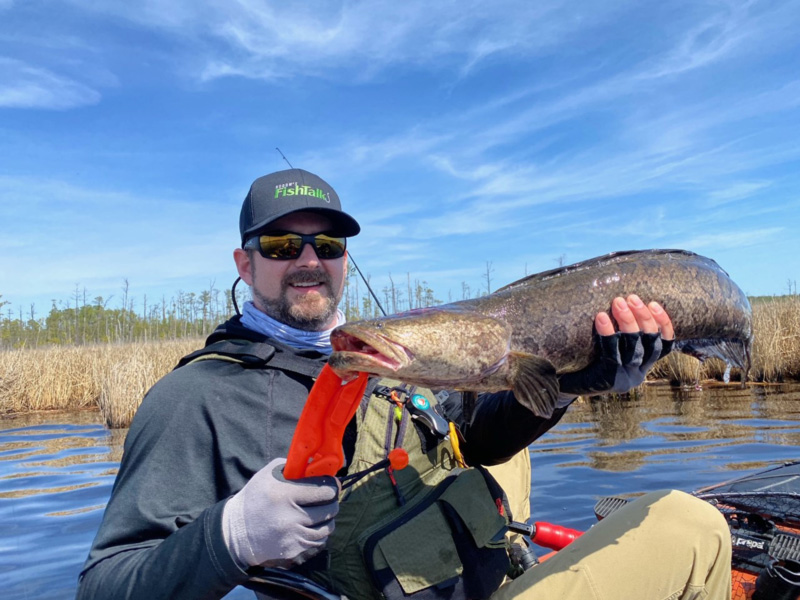 The Blackwater snakes are officially awake! FishTalk kayak fishing sharpie Zach Ditmars and Contributor Eric Packard both hit those waters and caught a couple/few snakes each, including a 28-incher, plus bass. Minnow and a white paddle tail did the trick, and one fish even came up top to hit a Whopper Plopper.