Middle Chesapeake Bay Fishing Report, February 19 Update:
Thanks to the awesome weather this week with low winds, sunny skies, and temperatures in the mid-80s, hordes of anglers headed out onto the water and sent us fantastic reports of the action. Not.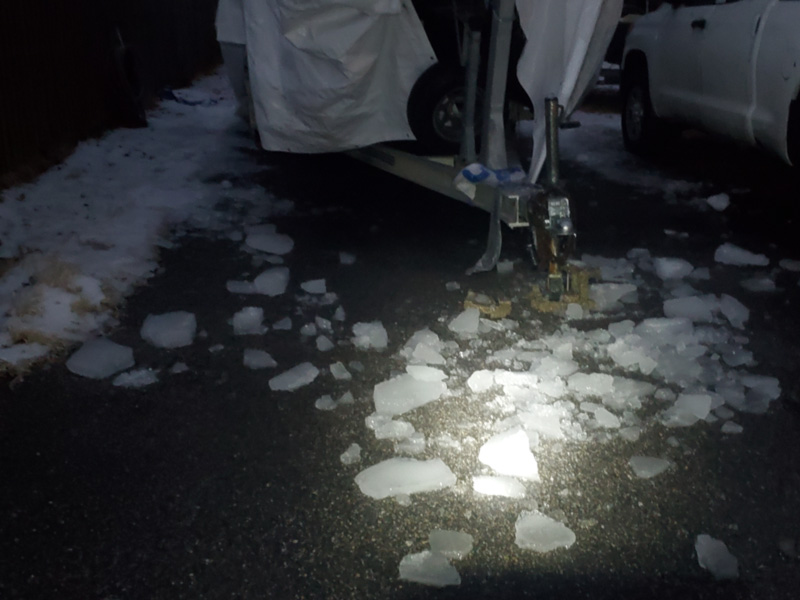 Cold weather and high winds have shut down the majority of fisheries across the Bay, even the emerging ones we're expecting to see. Anglers and Alltackle in Annapolis reported that the pickerel bite has remained somewhat steady in the Magothy and Severn, although we heard fewer reports this week. We're guessing the combo of frigid weather and rain has kept most anglers off the water… and we don't blame em! Truth be told, freshwater is about the best bet right now; check out the Freshwater Reports, to learn more.
---
Middle Chesapeake Bay Fishing Report, February 12 Update:
We received the first reports from readers probing the Eastern Shore yellow perch spawning run areas like Hillsboro and Greensboro this week. The bite was on the thin side and some had empty stringers on an incoming tide, but those who fished on the outgoing did have a couple-few fish to take home plus some throwbacks. Angler's Sport Center also reported a good perch bite at Beachwood Park. Once we get through the current cold snap the first time we get some warm, sunny days, this action will likely light up in short order. Angler's and Alltackle in Annapolis were able to confirm this, noting that the bite has been rather slow. They also mentioned that most of the fishing happening in the Middle Bay right now is concentrated on pickerel in the Severn and Magothy.  Severn River angler Eddie Weber checked in to report that bite has slowed down a bit. Weber hit the Severn multiple times this week, and reports that Saturday resulted in one 20.25" on a white paddle tail all the way up the Severn by Indian Landing Marina. Later in the week, Weber encountered thin ice in his normal spots and had a strikeout morning around Smith Marina and Valentine Creek. However, he managed to get into them at a spot in the main river, and landed five within 30 minutes! All were in six to eight feet of water, with the largest a smooth 20.75 inches, and the others a solid 20.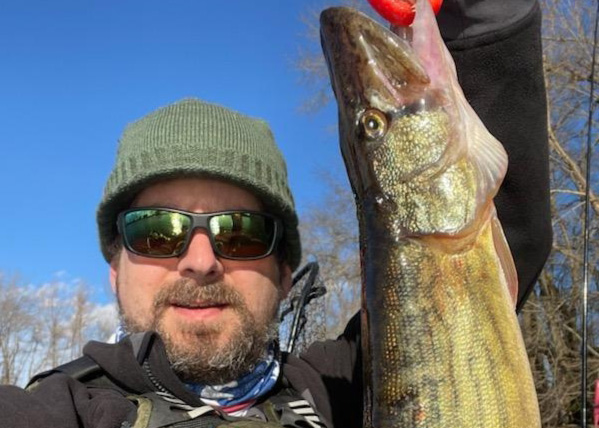 The Eastern Shore millponds are still showing promise for anglers in the CCA Maryland Pickerel Championship. Angler-in-Chief Lenny Rudow, FishTalk kayak angling sharpie Zach Ditmars, and Contributor Eric Packard all tried the millponds this past week, with pickerel offering up fair to good action and quite a few bass hitting as well. Slow-trolling four-inch paddle tails and drifting minnow under bobbers both proved effective. Rudow noted that for whatever reason, the crappie weren't cooperative and reports that a couple of anglers he spoke with who were fishing specifically for them went home disappointed.
---
Middle Chesapeake Bay Fishing Report, February 5 Update:
As one might expect, this week's weather totally shut down most of the fisheries across Maryland. While the snow might've been pretty, it sure put a damper on the fishing. Some of the Eastern Shore mill ponds even had ice on 'em this week. However, Eric Packard hit them yesterday and found that the fish were biting, to some degree. Packard caught eight pickerel up to 23.5 inches on four-inch paddletails. We heard from zero anglers who ventured out onto the Bay, and Angler in Chief Lenny Rudow reports heading to Deep Creek to try the ice fishing bite. Unfortunately, the experience was a total bust. Other anglers he spoke with had a smattering of perch, walleye, and largemouth bass, so if you were in the right zone it was possible to find some hard-water fish biting.