Way North Chesapeake Bay Fishing Report, March 31 Update:
Trophy sized rockfish are making their way up the Bay to their spawning grounds on the Susquehanna Flats and many anglers have been taking advantage of catch and release opportunities. Two readers reported in from Lapidum with "huge" rockfish caught and released. One didn't include any specifics but the other said that kayak trolling six-inch Rapala floaters (with the trebles swapped out for barbless singles) along drop-offs and edges in the lower river generated two massive hits with one fish lost midway and the other caught and released without removing from the water (good job!!), estimated at 42 inches. Another angler who launched his kayak out of Northeast Beach had quite the trip out on the flats early this week. He reeled in a six and a half pound largemouth, then landed a 44-inch rockfish shortly after. We are very lucky to be able to fish a body of water where you can catch both of those fish within a few casts of each other!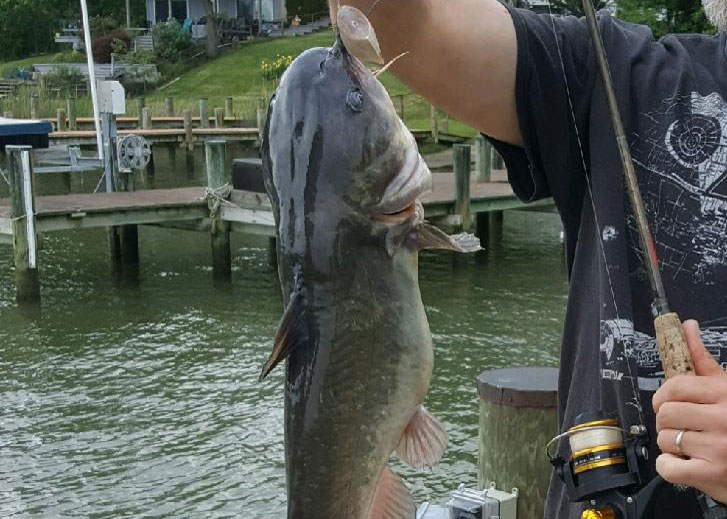 Just as anglers are starting to take advantage of these trophy rockfish making their way to the flats, catch and release season will be shut down for the month of April. Today, March 31st, will be the last day anglers will be legally allowed to target rockfish for catch and release until trophy season opens on May 1. While that fishery is closed, there are plenty of catfish in the Bay for anglers to target. Blue catfish are found in all the tidal tributaries in this region and since they are an invasive species, it is always a good idea to remove them from local waterways. They also taste delicious, and you can typically put together a nice stringer of fish within a few hours of work. Channel and flathead catfish are also available in this area of the Bay. The channels tend to stay inside the rivers and the flatheads can be caught below the Conowingo Dam. All species of catfish will hit fresh cut bait in the form of bunker, shad, or chicken, so get out there and soak some baits for our whiskered friends.
---
Way North Chesapeake Bay Fishing Report, March 24 Update:
Spring is finally here but the wind has not been on our side this week. Despite the shaky weather, there are many fishing opportunities to be excited about this week. Large trophy rockfish are making their way up the Bay to their spawning grounds on the Susquehanna Flats. The catch and release season for striped bass will close for the month of April, but there is still a little over a week to target them. Anglers up on the flats are casting out large crankbaits and soft plastics for these fish. It's not an easy task to catch one of these fish but the chance at catching a trophy rockfish is a feat many anglers hope to accomplish. It's important to note that certain areas are closed to targeting the rockfish. A map of the open and closed areas can be found on the Maryland DNR website.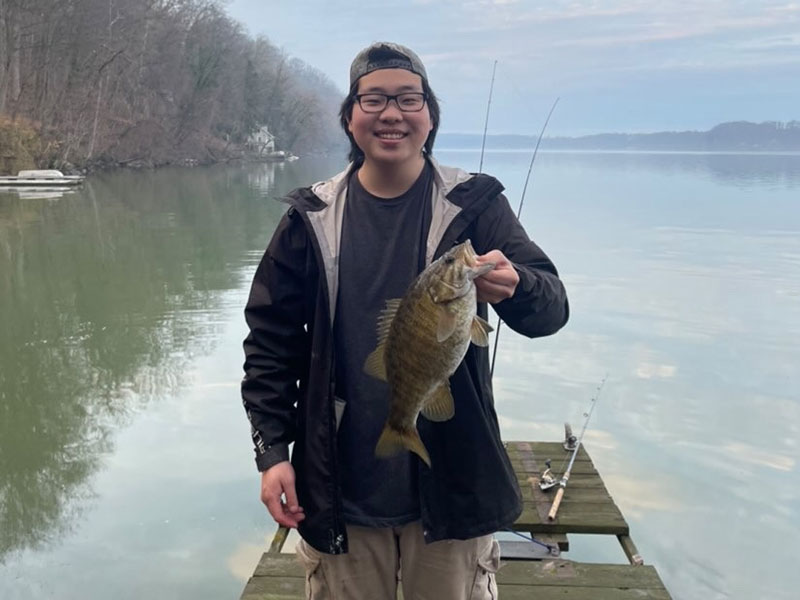 As the yellow perch run has concluded, the white perch should be right behind them moving into the tidal tributaries for their spawn. They can be found in the Elk River, the Northeast River, and areas around Perryville. Bloodworms on bottom rig, shad darts tipped with grass shrimp, and minnows floated under a bobber are all proven methods for targeting the perch. Herb's Tackle Shop said they received the first few reports of hickory shad showing up below the Conowingo Dam. As water temperatures warm, fish will show up and provide a great catch-and-release opportunity for anglers at the top of the Bay.
Blue and channel catfish can be found in the upper Bay tidal areas. This bite has been great recently and the blue catfish are more abundant than ever. It is always a good idea to target them. Not just because they make great table fare, but because they are an invasive species and impact many of our native species. Targeting them with cut bait like gizzard shad, bunker, and chicken baits usually gets them biting.
---
Way North Chesapeake Bay Fishing Report, March 17 Update:
Up at the top of the Bay, anglers were still enjoying a decent yellow perch run in the North East River and upper Bush River at the beginning of the week. Since then, persistent northwest winds have blown the water out of many tidal locations making fishing the shallows nearly impossible. Small minnows hooked on a jighead works great for the perch if they are still around once the water comes back in. White perch will be running in many of the tidal tributaries soon as well. Their spawning run tends to be more consistent than the yellows but with the erratic weather we are having, its hard to say when or where the white perch will start running. The white perch tend to prefer grass shrimp and bloodworms. These baits can be rigged on small jigs or bottom rigs when targeting the perch.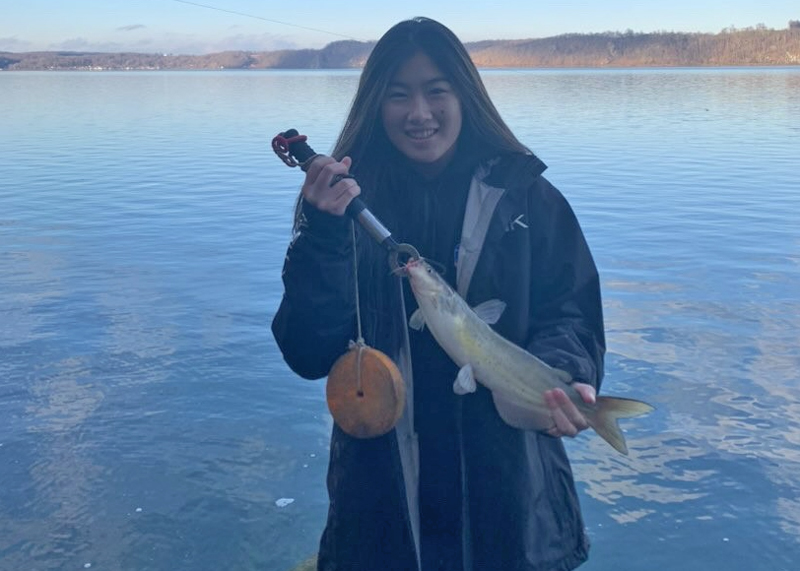 All the upper Bay's tidal tributaries have a mix of blue and channel catfish that are becoming more active this time of year. We did hear from one reader who reported an improving catfish bite in the Susquehanna this week. The cats can be caught on a variety of cut baits including menhaden, eel, and chicken liver or breast.
Breeder sized rockfish are making their way up the Bay towards their spawning grounds and from the reports we have received, it seems as though they are running ahead of schedule this year. Any anglers looking to target rockfish should pay close attention to where they are fishing on the upper Bay. Certain areas are closed to targeting them entirely this month and others are catch and release only until the April closure. Maps of the Maryland Striped Bass Regulations can be found on the Maryland DNR website.
---
Way North Chesapeake Bay Fishing Report, March 10 Update:
Spring is almost here folks! Along with it will come some great fishing opportunities and we are already seeing better bites around the upper Bay region. The weather has been variable this month with cold fronts one day and unseasonably warm temperatures the next. A good shot of rain is expected to enter the region this Friday which will muddy up the waters in the Bay and cool down water temperatures. Up until this point the Susquehanna has been good for yellow perch but we have not seen much in the way of white perch yet. Once the water warms up more, we can expect the white perch to kick into gear for their spring spawning run.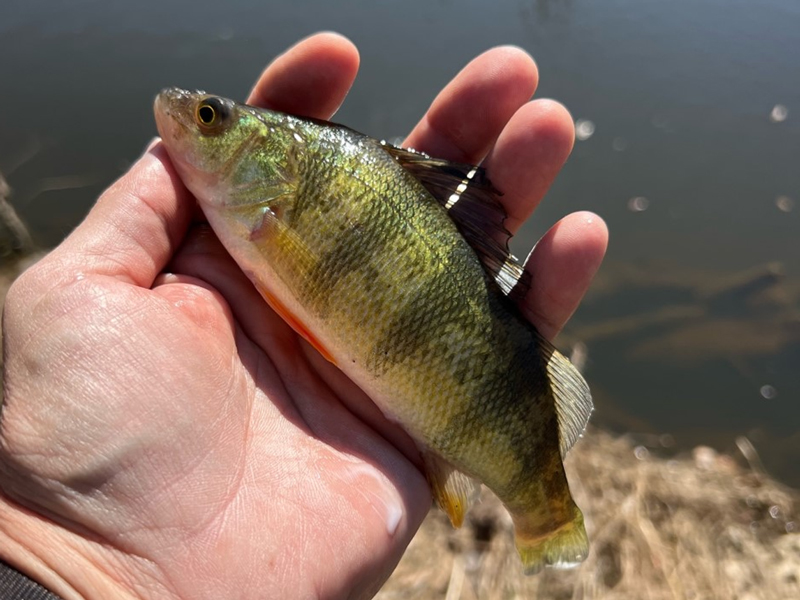 At the Conowingo Dam, anglers are still catching a few walleye using paddletails and jerkbaits. We haven't received any reports of rockfish being caught at the Dam or on the flats but if those fish aren't already there, they should be there soon. Blue catfish are becoming more active this week and it seems that bite has really turned on in the tidal tributaries. Fresh cut baitfish and chicken baits usually get them biting. Areas with deeper holes or channel edges nearby are good places to target the cats. On warmer days, shallower areas with mud flats are good places to try once the afternoon sun has warmed the waters. Above the Conowingo Dam the smallmouth bite has been very good for anglers when the water conditions are right. Jerkbaits have been working very well and crawfish baits should work too as the crawfish emerge from their winter burrows.
---
Way North Chesapeake Bay Fishing Report, March 3 Update:
Spring is right around the corner and many anglers are gearing up for warmer weather and more fishing opportunities. We checked in with Sarge's Bait and Tackle who said many anglers are still catching yellow perch and a few white perch. Minnows have been the ticket for the yellows and bloodworms are working well for the white perch starting to show up. Areas around Perryville, the Northeast River, and up on the Susquehanna are producing on the perch front. Earlier in the week the fish were still in the deeper holes but reports indicate that the yellows are pushing further up into the tribs.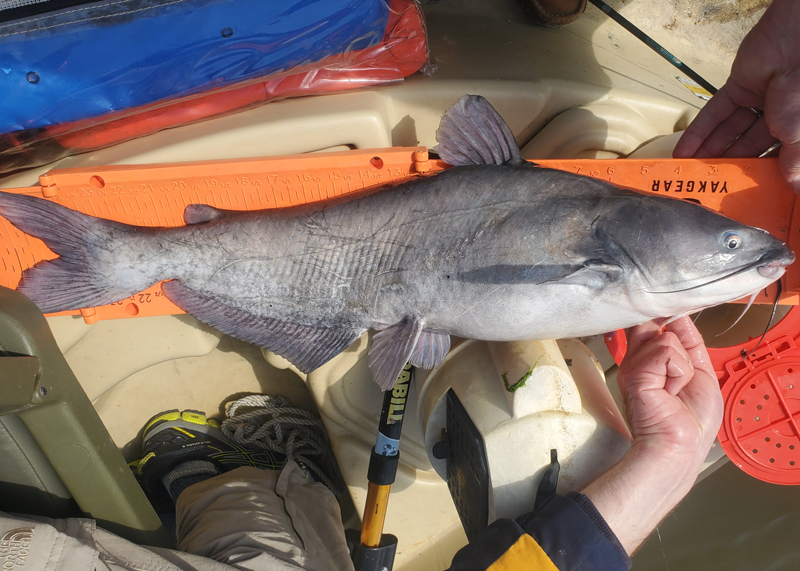 Many anglers on the Susquehanna are reporting excellent smallmouth fishing with some largemouth in the mix too. One boat reported a double digit day despite sub-freezing morning temperatures. Jerkbaits and jigs are working well. A decent shot of rain is expected Friday so it may muddy up the water over the weekend. As always, catfish are plentiful in the upper Bay and can be caught all along the 95 corridor. March is a great time to target the blue catfish as they become more active. It's always good idea to keep any blue cats that are caught since they are invasive, but they also make excellent table fare